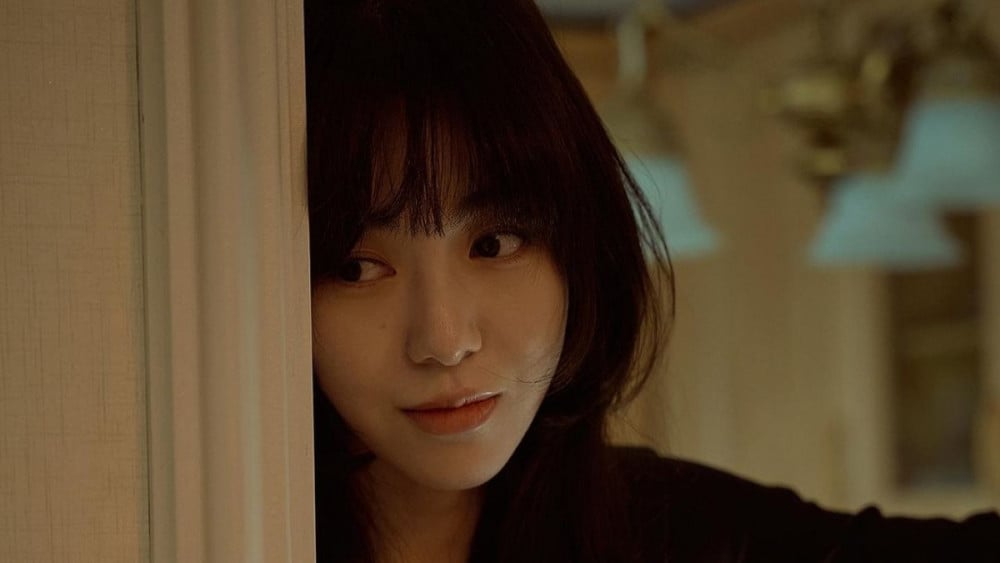 Another netizen stepped up to support the claim accusing former AOA member Mina of cheating.

On June 26th, another netizen who claims to be an acquaintance of Mina's boyfriend's ex-girlfriend posted an Instagram story that supports the initial accusatory post. She wrote:
"I'm upset and mad for her so I'm posting this.
1. Mina's boyfriend used to be the boyfriend of my best unnie friend. (I also hung out with him a few times)
2. Unnie was worried after she lost contact with her boyfriend after he said he would have a sleepover yesterday, but then he said he'd come home till this morning.
3. This morning Mina posted a picture with him on her Instagram out of nowhere.
4. Currently, they say they are dating after he broke up with unnie when he never actually did. Unnie kind of knew those two were talking but she just didn't bring that up to him.
5. He had pictures with unnie on his Instagram and his Instagram ID was that of a couple's until a few hours ago. There's no way they already broke up lmao
6. So unnie's friends wrote on (Nate's community site) Pann which then Mina took a screenshot and denied.
7. That oppa also made an official post on his Instagram just now, which is a blatant lie.
8. Everything they say is a lie and unnie, who has been laying low, is a sole victim here.
I just hope at least my friends on Instagram would know the truth."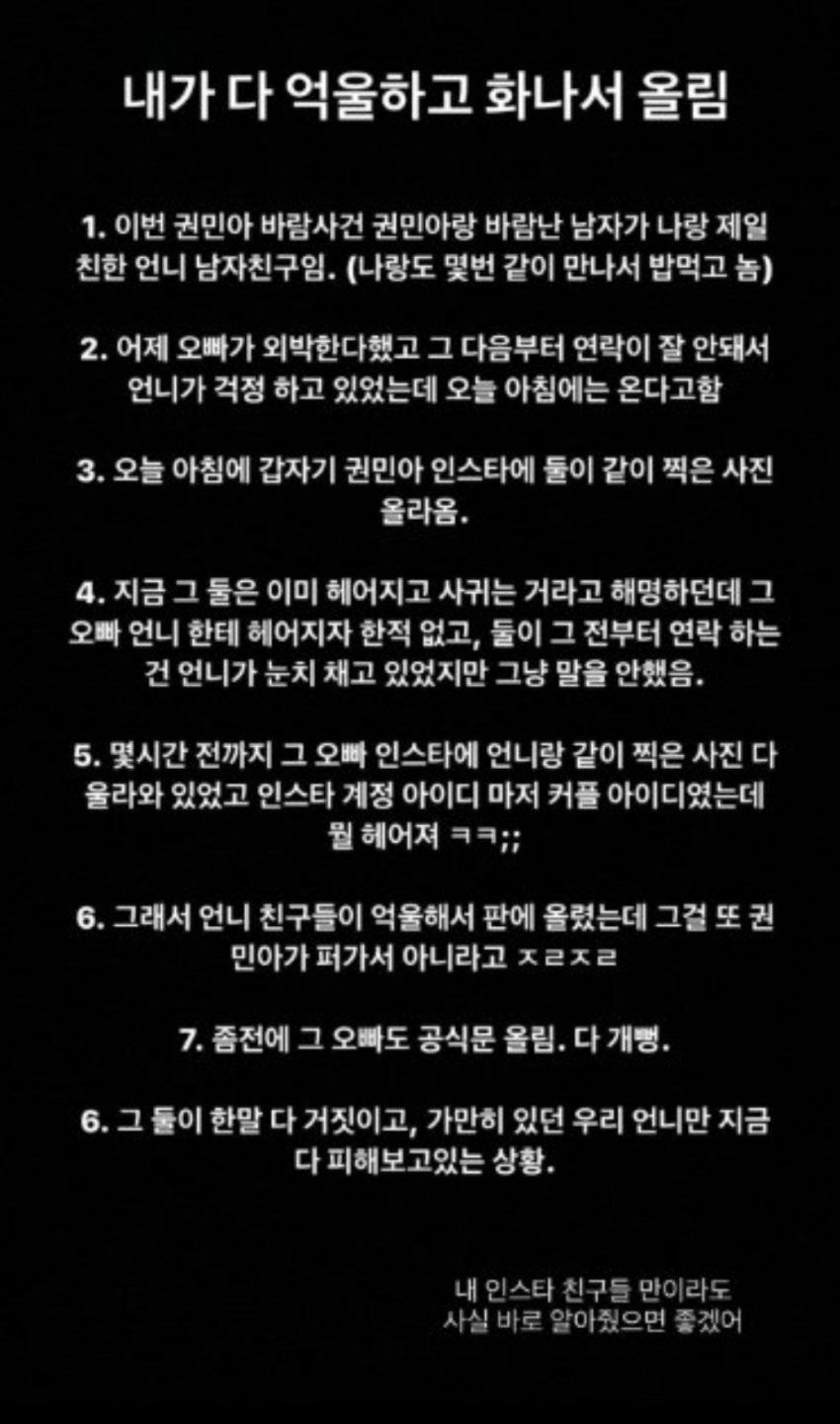 It was reported Mina's boyfriend changed his Instagram ID and made his account private around 10:20 PM on June 26th KST. Previously, Mina posted the picture of her and her boyfriend on the morning of June 26th KST.