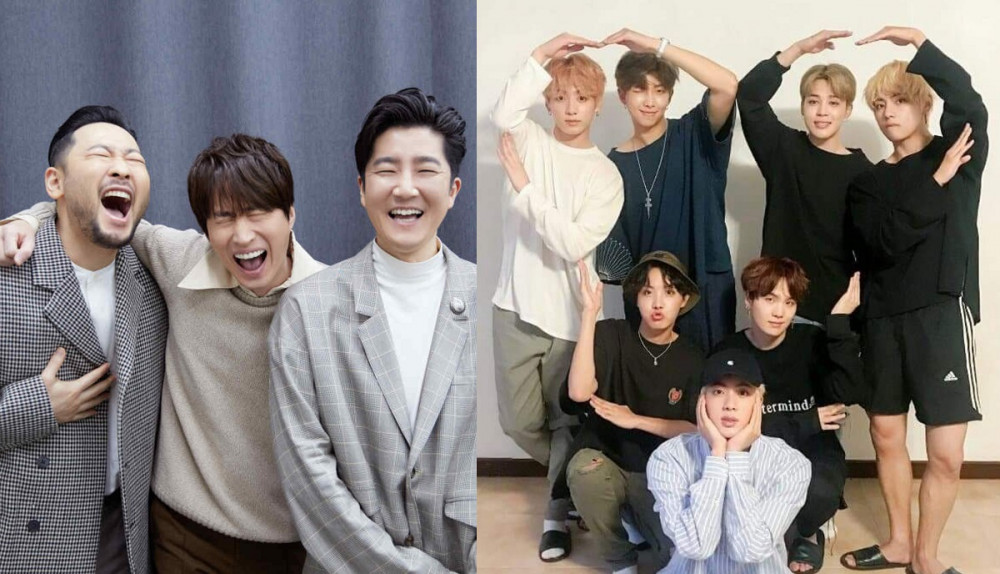 Hip hop group Epik High expressed their gratitude towards BTS for their support.

On June 29th, BTS uploaded on their official group Twitter account a photo of a music app streaming Epik High's new track "Rain Song" with the caption, "Thinking about the past #070809." While the BTS member who posted this was not clearly named, it is believed by many that this was a post made by RM, the leader of BTS. This is due to the fact that RM had often revealed that he first dreamed of becoming a rapper after listening to Epik High's songs when he was a student.

Epik High's leader Tablo retweeted BTS's post and said, "Thank you!!! Thanks to you, we also gained a lot of good, old memories!!! LEGENDS!!!" Epik High's DJ Tukutz also retweeted BTS's post and expressed his excitement by saying, "Wowwww".



Epik High released their new track "Rain Song" through various music sites on June 29th at 6PM KST. This song marks their return after their tenth full studio album 'Epik High Is Here 上 ' released in January of this year. Epik High, who have once again displayed their poetic and musical intelligence through their new release, "Rain Song", plan to release another album titled 'Epik High Is Here 下 ' within this year. Expectations are high on the unique rap, emotions, and messages that will be contained in their new album.