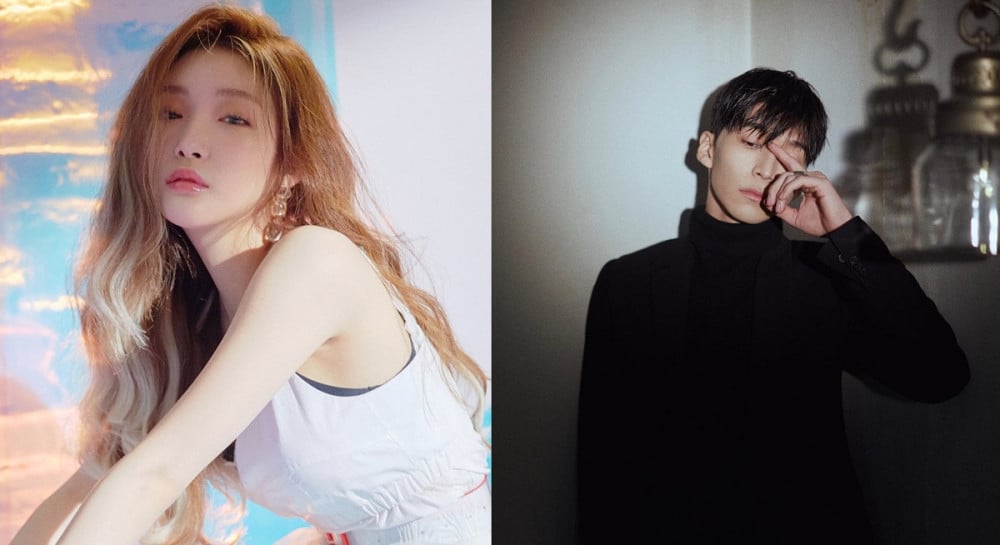 Singers Chung Ha and Colde are collaborating for a remake of the 2001 hit track "My Lips...Warm Like Coffee".
The track "My Lips...Warm Like Coffee" was originally released by the K-Pop group Sharp back in 2001, and the track instantly became a hit. After twenty years, the hit track will be reinterpreted with the fresh and unique vocal tones of Chung Ha and Colde. Their collaboration garnered even more attention after it was revealed that it will be taking place through the YouTube channel 'Corner Casting'. The YouTube channel 'Corner Casting' had previously teamed up with NS Yoon-G and MONSTA X's Jooheon for their collaboration remake track "If You Love Me", receiving many positive responses.

Chung Ha has earned the title of "Solo Queen" by consistently releasing highly successful songs that showcased her powerful performances and steady vocals. Colde is widely known for his music producing skills and unique vocal tones, consistently receiving many love calls from other musicians who want to collaborate with him.
Many anticipate that Chung Ha and Colde will showcase their unique vocal colors and perfect harmony, in their upcoming collaboration track. The two solo artists' reinterpretation of "My Lips...Warm Like Coffee" will likely captivate its listeners by relaying their own version of their emotions.
Chung Ha and Colde's remake track will be digitally released on June 8th at 6PM KST.