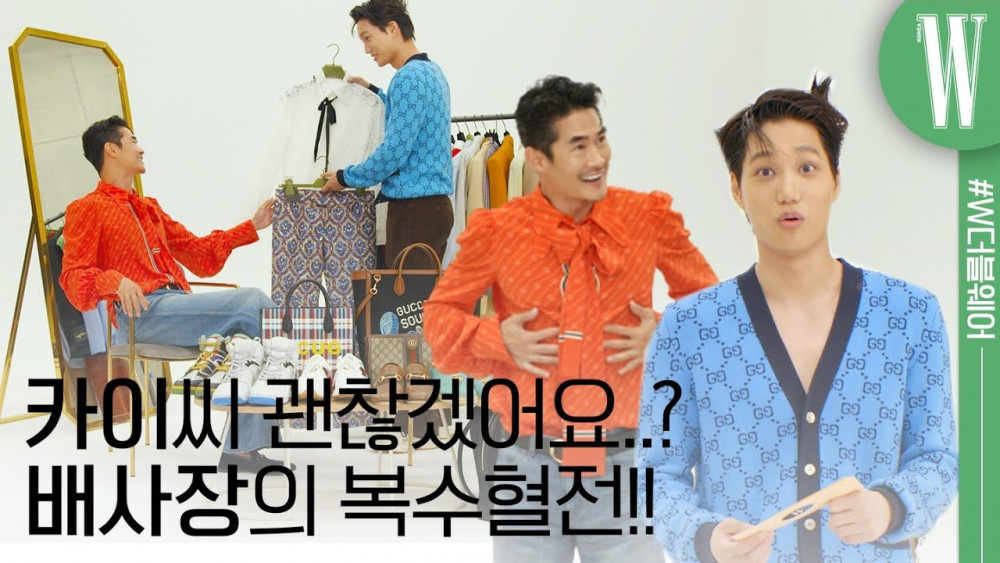 The new Editor-in-Chief and Youngest Editor is Jungnam and Kai?
The latest video released by WKorea's official youtube channel (W KOREA), unveils their featured models for the July Issue of the magazine, Bae Jungnam and Kai, from the fashion-related variety show, 'The Devil Wears Jungnam 2'.
This duo, Bae Jungnam and Kai, are currently receiving lots of love for their fun and adorable chemistry on their show. Since then, many people were already rooting for a magazine photoshoot for them, as both men can nail any clothes they wear, for their great physique and undeniable handsome faces and charisma.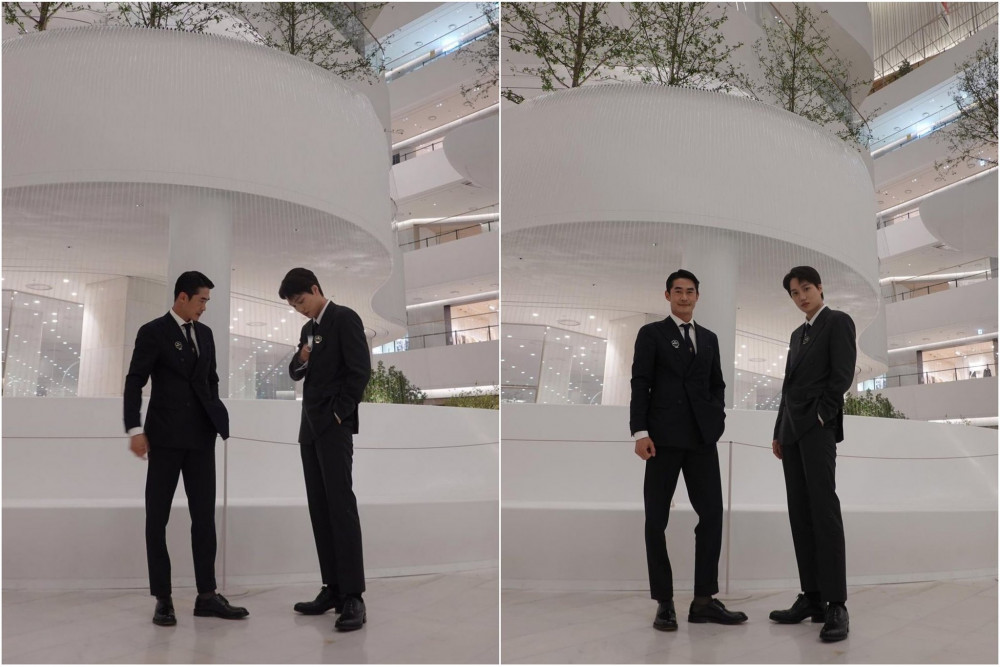 On the 'Title by W Korea,' the video shared by WKorea, Kai unveils the duo's theme for the video is they will try the 'The Devil Wears Jungnam 2' with a magazine company theme. Relating to this, both men who are into roleplaying on their variety show, extend it to the WKorea set wherein Jungnam's character will be the Editor-in-Chief and Kai will act as the youngest editor.
Throughout the video, the beloved duo shows their undeniable endearing chemistry wherein they have a mission that they need to choose clothes for each other. For Mission 1, Jungnam needs to dress for a big and luxurious brand event, and Kai helped him out who playfully chose patterned pants.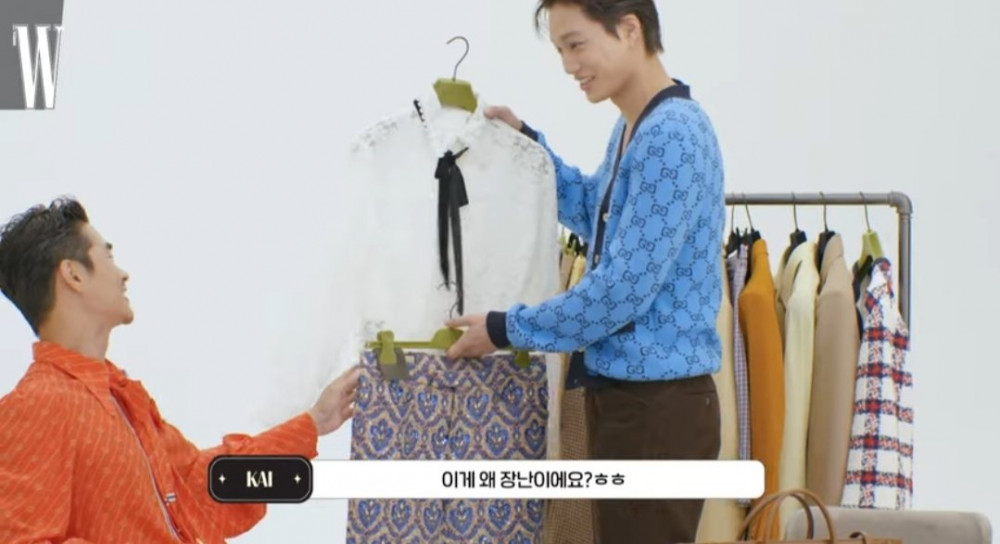 Unexpectedly, the pants Kai chose fit perfectly to his boss, Jungnam, who walks glamorously and indeed can stand out in a big and luxurious brand event.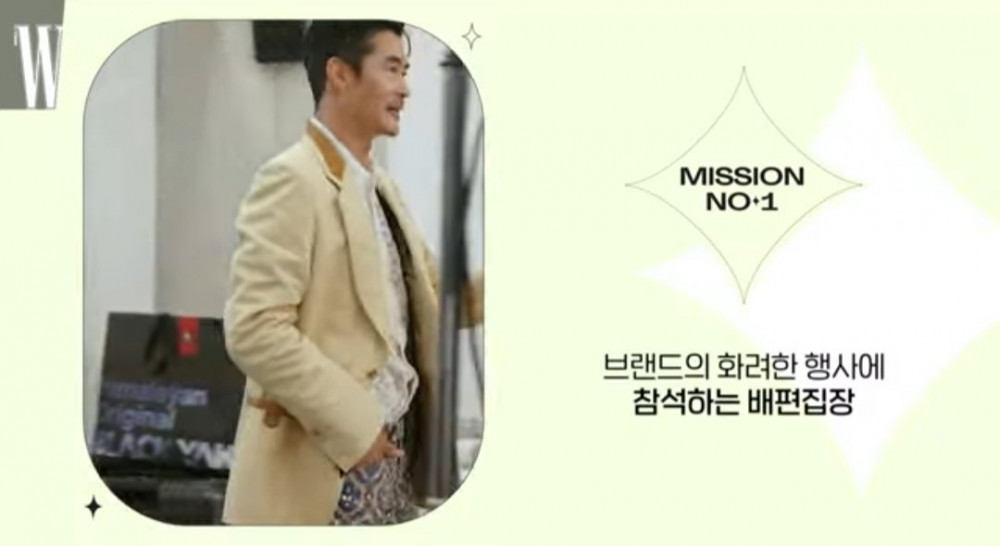 For Mission 2, Jungnam reads the mission for Kai wherein his character as the youngest editor has to pick up and return clothes, finish writing articles, and cover a very intense schedule, so he, Kaditor (Kai + Editor), needs to wear a comfortable yet stylish look! So, Jungnam helped him out by getting a baby blue shirt with beige pants that Kai exclaimed he liked.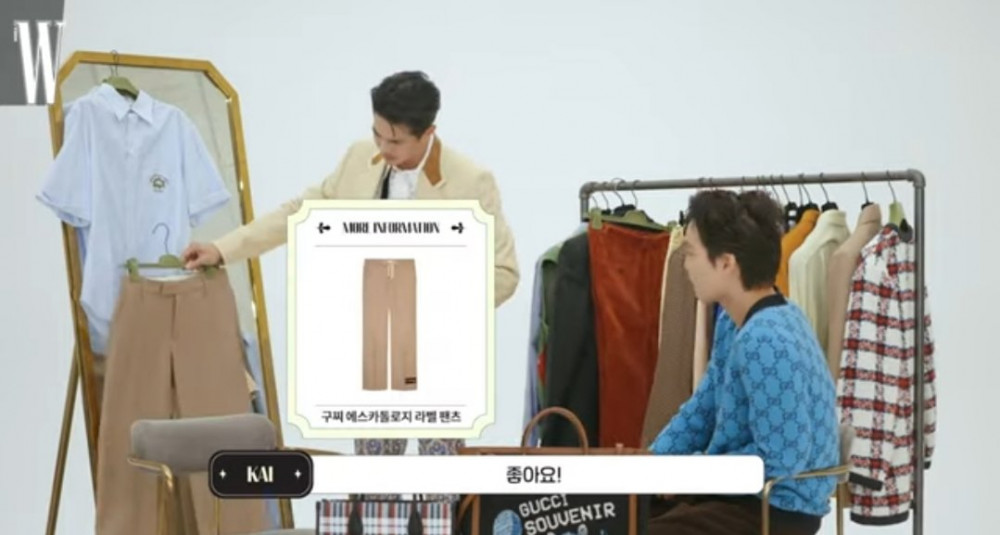 The look that Jungnam chose for Kai was paired with a Gucci bag and shoes that perfectly fit Kai's boyish busy editor-look yet stylish outfit.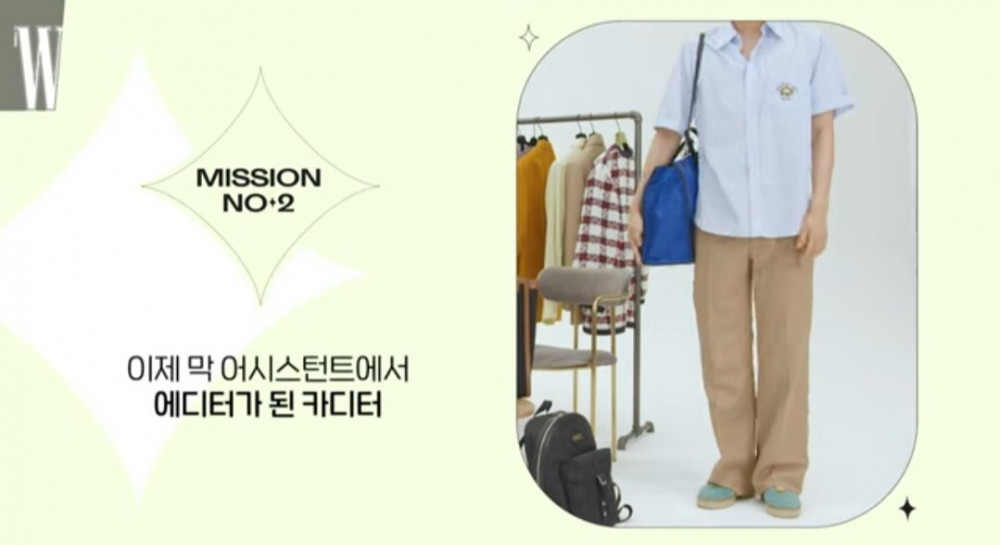 Check out the whole video of this fashionable duo 'Title by W Korea' video here:
Watch the 'The Devil Wears Jungnam 2' Episodes here for more Jungnam x Kai fun and fashion stories here: