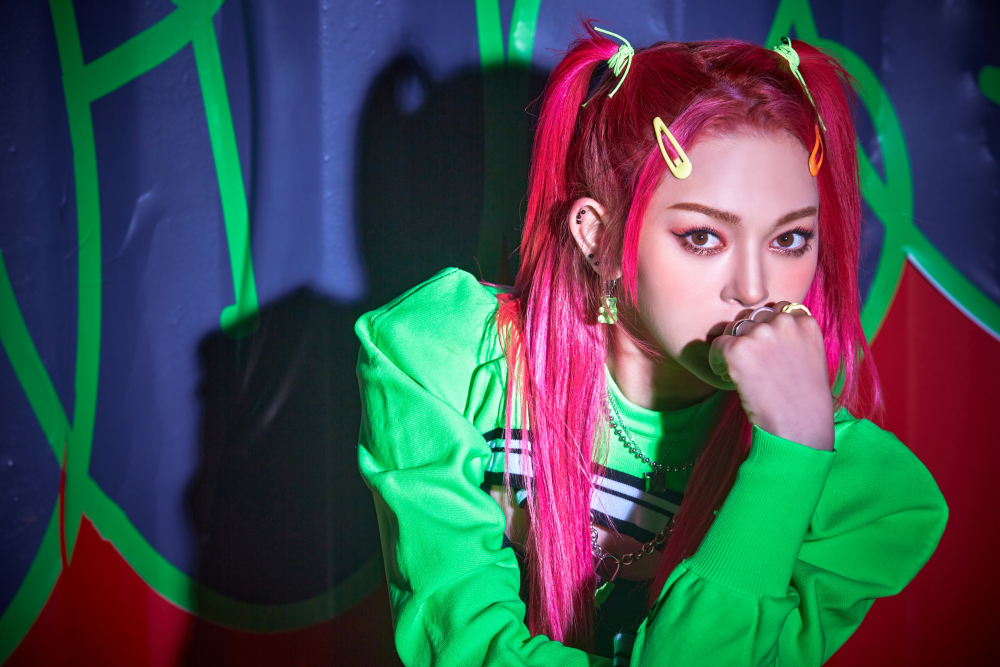 On June 27th, AleXa dropped a new teaser photo for her upcoming album, '「 Xtra 」'.
Here we can see her leaning against her left arm while wearing a bright neon green shirt with colorful accessories. The backdrop behind her appears to be a painted pattern of purple, green, and red. AleXa herself is also under dramatic lighting which makes the whole image pop even more!
Are you looking forward to'「 Xtra 」'? Stay tuned for the full release on July 1st!