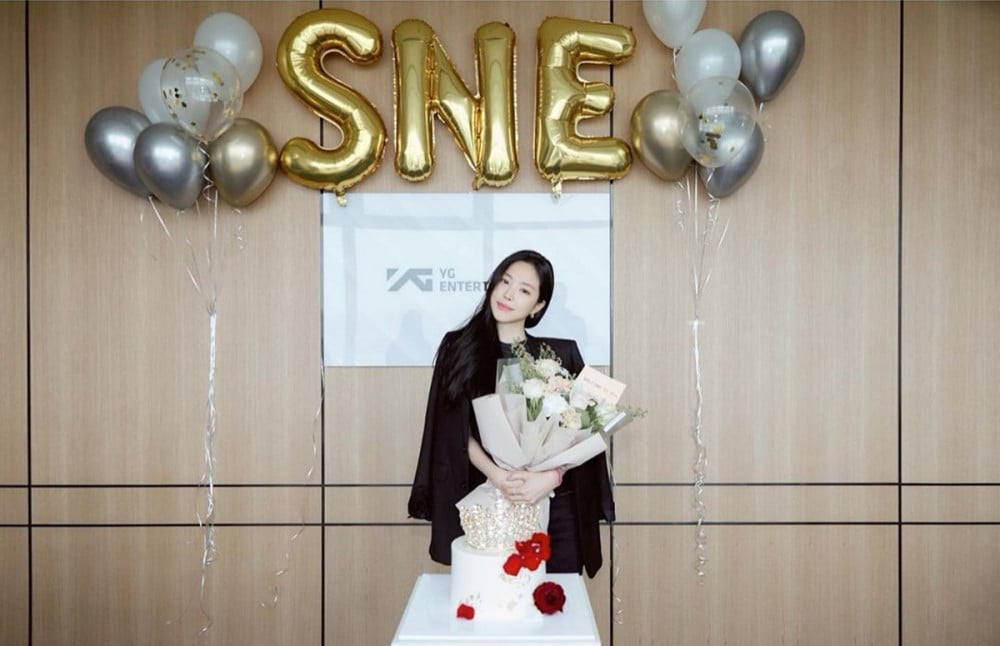 Back on May 13, YG Entertainment treated A Pink's Na-Eun to a big, warm welcome with flowers and a cake!
Along with gorgeous photos of the idol/actress posing in front of her welcome cake, the official Instagram account for 'YG Stage' stated, "Finally, the photos of Son Na-Eun, whom you've all been waiting for!! Everything about her just shines, including her daily fashion that everyone wants to follow! We will continue to update you with Son Na-Eun's without fail!"
Meanwhile, A Pink's Na-Eun recently announced her departure from her long time agency Play M Entertainment back in March of this year. She then signed on with YG Entertainment to focus on her acting activities, while also promising fans that whenever fans needed her, she'll be there for A Pink in a heartbeat.