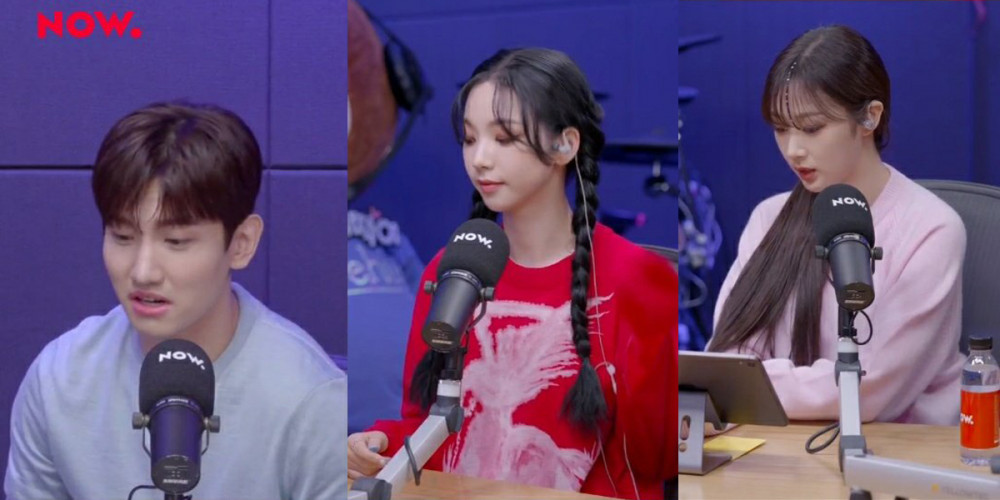 On May 28, the girls of aespa appeared as guests on the Naver NOW. radio program, 'Changmin's Free Hug'!
On this day, fans were thrilled to see fellow SM Entertainment sunbae-hoobaes on a broadcast together. The aespa members chatted with host TVXQ's Changmin about their comeback single "Next Level", as well as their æ-characters, and stories from aespa's trainee days.
One moment that particularly impressed fans was when Changmin was asked to sing a snippet of "Next Level" - more specifically, one of the highlight parts of the song! Many fans love the bridge of aespa's "Next Level" when members Ningning and Winter showcase their vocals to a beat change. Here, Changmin decided to try singing Winter's part in female key!
Check out Changmin's version of aespa's "Next Level" below:
Winter also sang the part for listeners on this day:
And of course, Changmin had to get up and learn the point choreography for "Next Level"!
Fans reacted with comments like:
"OMG I always thought that part sounded like a TVXQ song, but when Changmin sings it it's even more like one!"
"Please sing the entire song TT. I want to hear it TT."
"This is why he is the symbol of SM vocalists."
"I knew that he could do it but when I actually heard it, he did it even better than my expectations..."
"Changmin is Yoo Young Jin's first son."
"Killed it."
"He's not even bothered kekekeke."
"Wow it suddenly sounds like a TVXQ song."
"He should release a rock album."