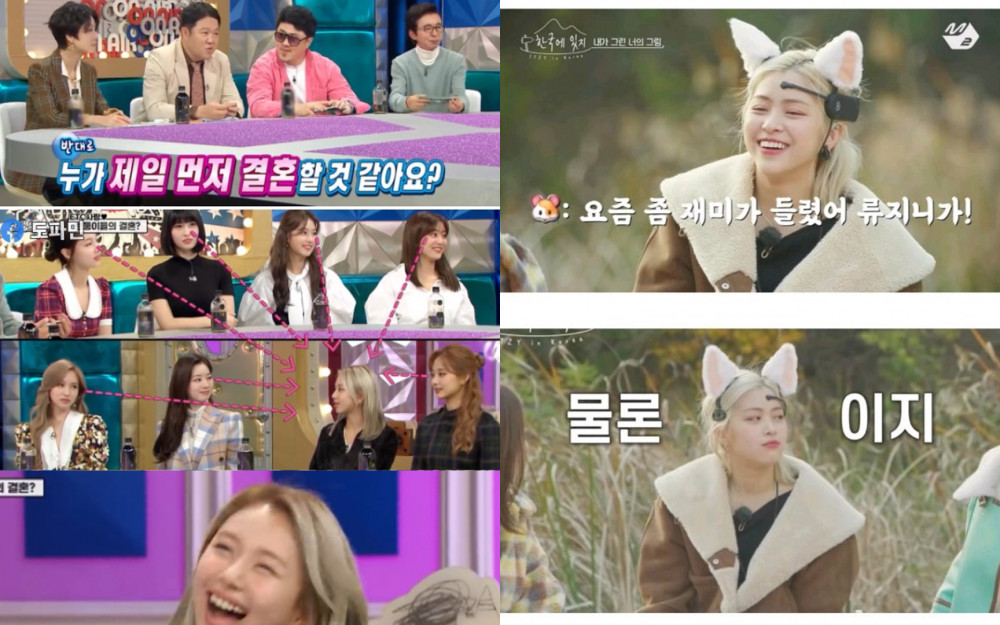 With the recent speculations that ITZY member Ryujin is dating NCT's Haechan, one netizen created an online community post with the title, "The way to recognize idol members who are dating," that is going viral.
The online community post includes various captures from different shows that show the different ways that netizens can find out which members from idol groups are dating.
According to the netizen who created the post, it's the other members who make it obvious that one of their members is dating. One of the captures show TWICE members appearing on the talk show 'Radio Star,' in which the members were asked, "From the members, who do you think will get married first?" All the members instantly looked to Chaeyoung, who was involved in dating rumors last year.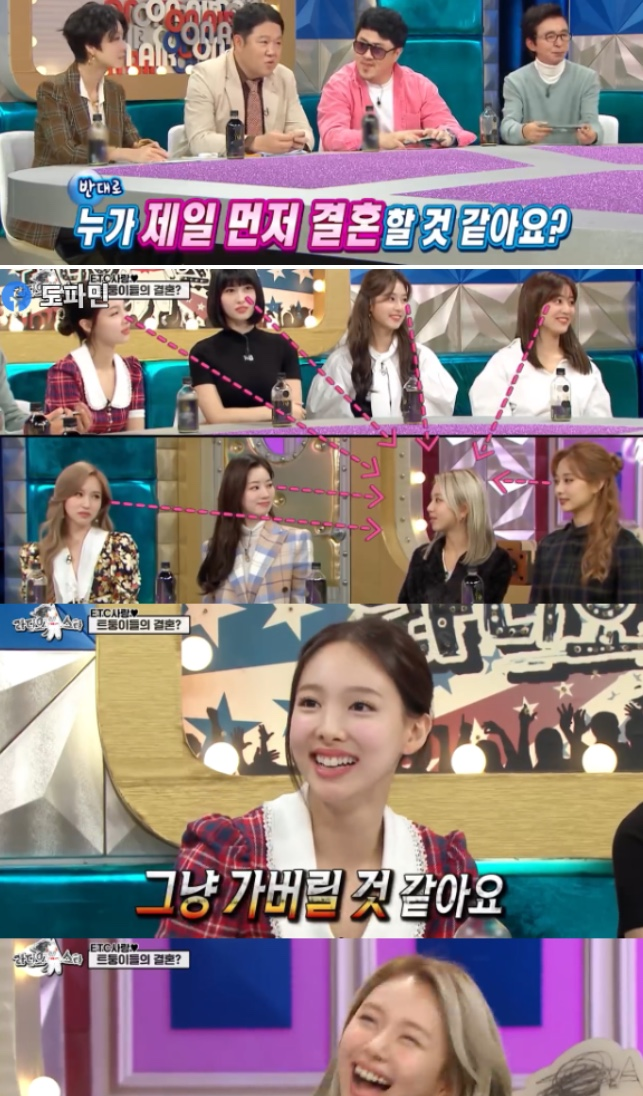 The netizen also included captures of ITZY having a picnic in one of their shows. During the show, the members pointed out how Ryujin had been recently gotten into dressing up and buying new clothes when she didn't before. Ryujin explained, "Buying clothes is more fun than I thought."
One member then shouted out to Ryujin, "you must be really happy these days," to which Ryujin replied, "Of course."

According to the netizen who wrote the post, if the members all point to one member for the question, "who will get married first," the member who is chosen is most likely to be the one dating. In addition, if one member seems overly happy and is dressing up, that member is also likely to be dating.
Another netizen in the online community added a comment in agreeance and posted a photo of BLACKPINK, all pointing at Jennie when asked about who they think will get married first. In fact, it had been reported earlier this year that Jennie is dating G-Dragon.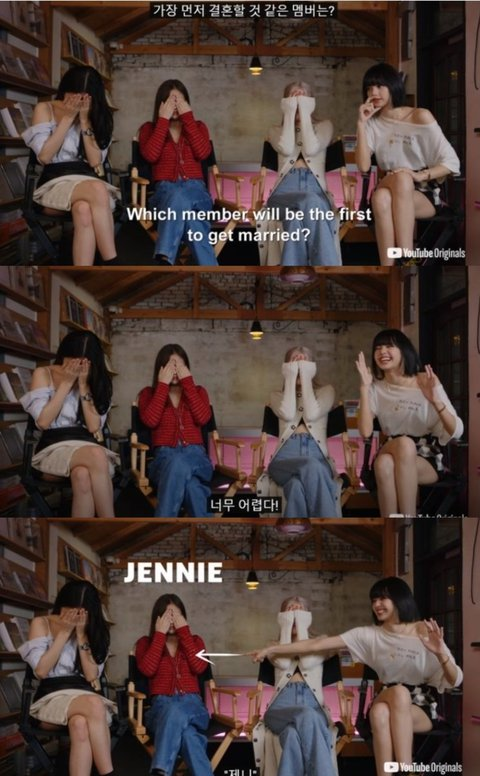 Other netizens joined the conversation with their opinions. Netizens commented, "I thought the other members would shield the member who is dating lol but they are savage lol," "I saw that ITZY video. And Chaeryeong sounds like she's teasing a friend who just started dating, lol," " I didn't know that ITZY's Ryujin got involved in a dating scandal recently," and "I think also, the dating idols leave more clues and signs that make it obvious they're dating. It's not just their members lol."