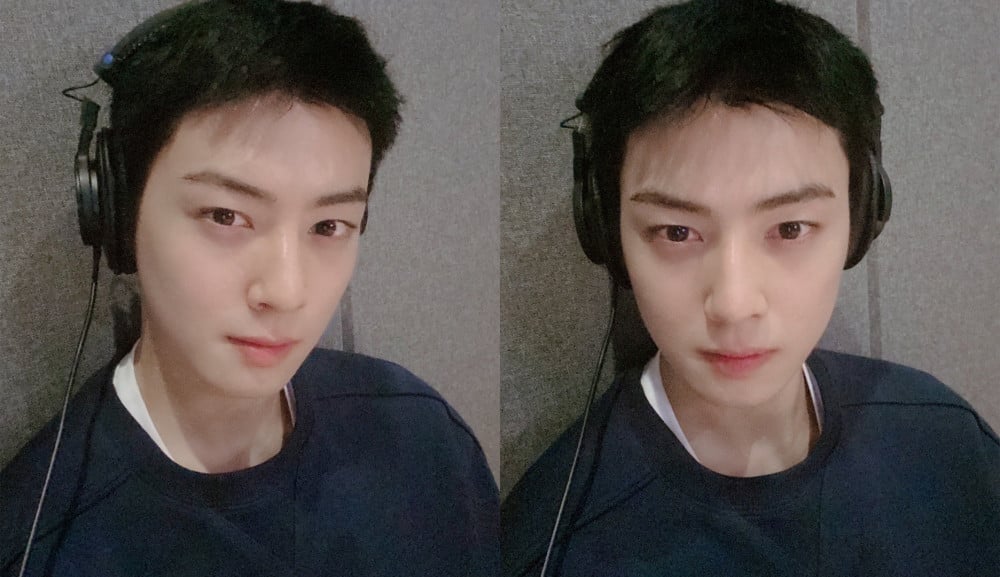 Last month ASTRO made a comeback with their second full-length album, 'All Yours,' and fans were ecstatic to see Cha Eun Woo rock his new bleached hairstyle.
After finishing his activities with the group, Cha Eun Woo announced his new project in filming the upcoming action movie 'Decibel.'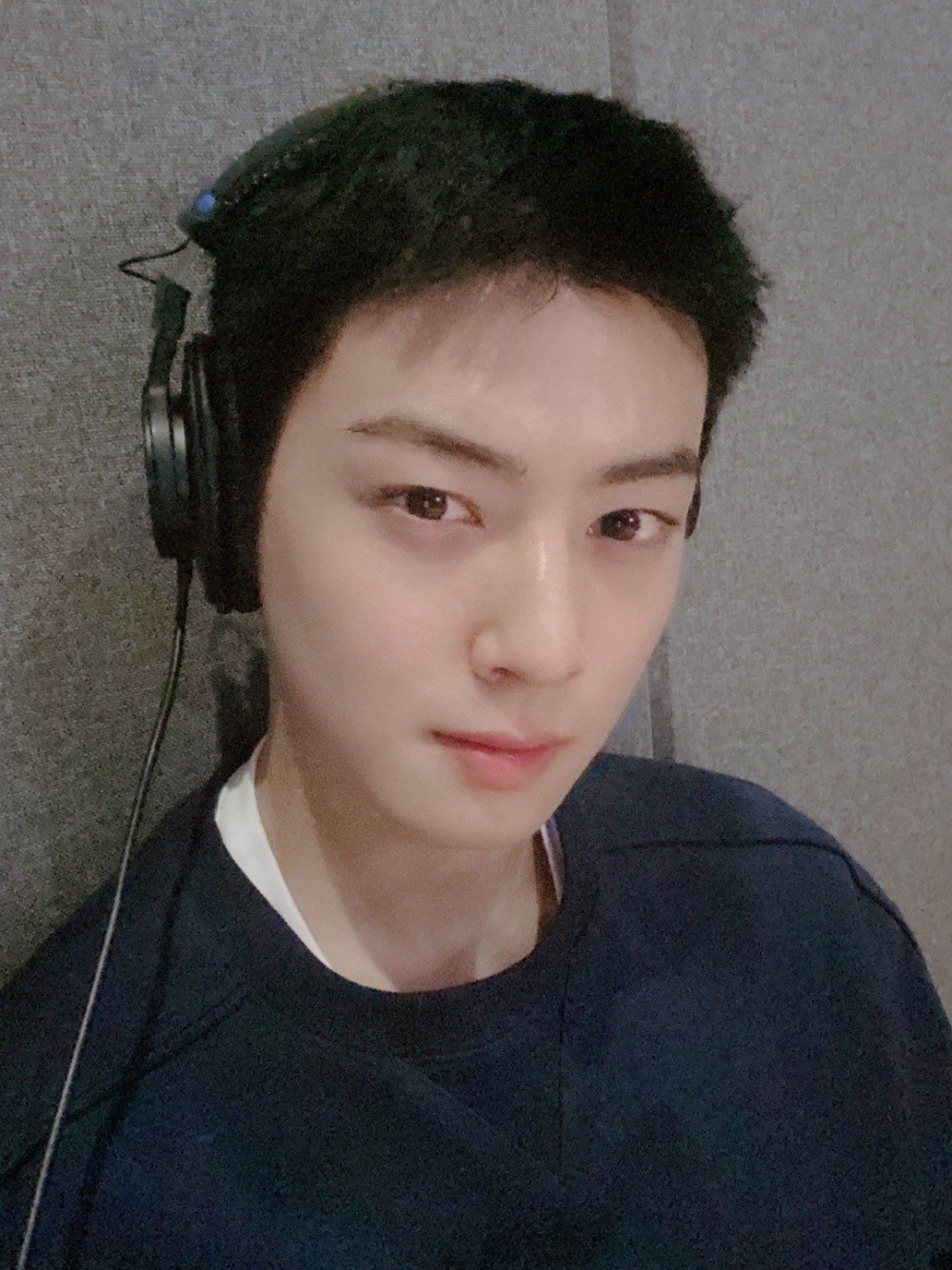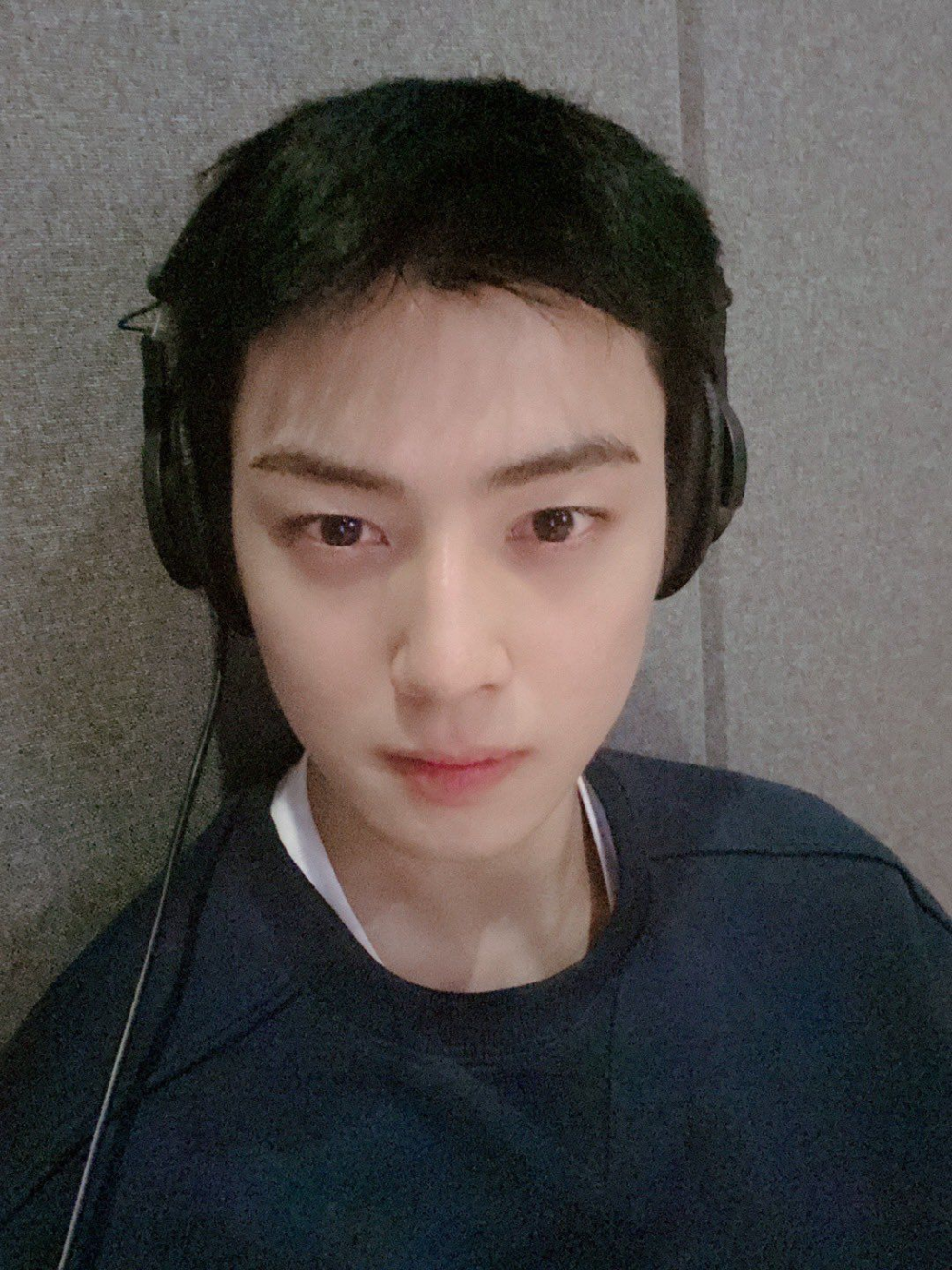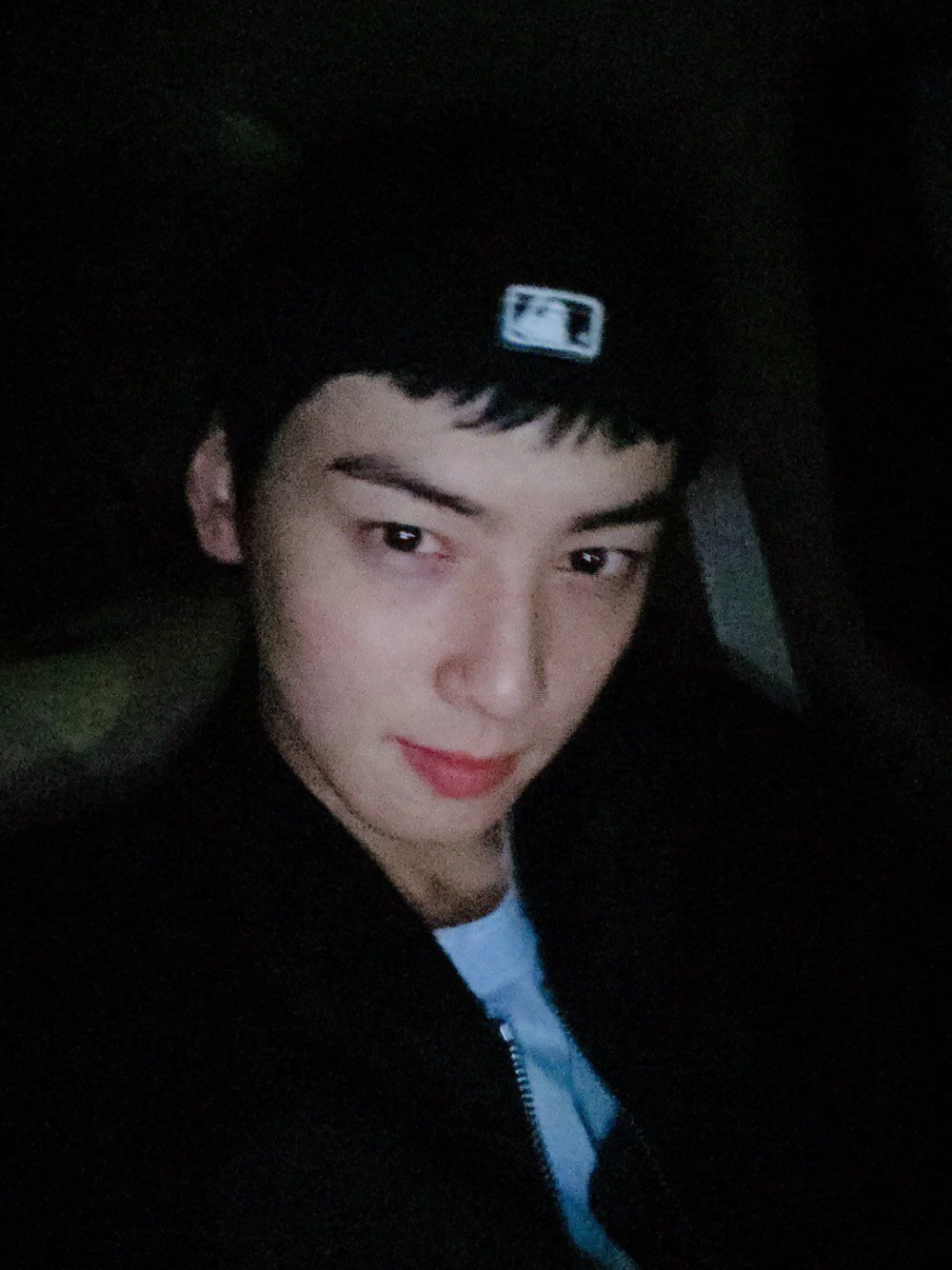 According to reports, 'Decibel' began filming on April 20 KST with the cast, including Kim Rae Won, Lee Jong Suk, Cha Eun Woo, Jung Sang Hoon, Park Byung Eun, Lee Sang Hee, and Jo Dal Hwan. The action movie follows a group trying to prevent a sound terrorism attack in the city after a similar attack on a submarine.

With Cha Eun Woo busily filming his new movie, he updated fans by uploading selfies showing off his new military-style short haircut. Because the film is an action film involving the Marines, Cha Eun Woo had cut off all his hair to play the role of a young sailor in charge of sonar detection.
He posted the photos on ASTRO's official Twitter account with the caption, "I cut my hair. How is it...??" The photos were soon shared on various online communities where netizens and fans gave their reaction to Cha Eun Woo's new hairdo.
Netizens commented, "I can only see his face," "It's good...It's new..." "Wow, he's so good looking," "He can't pull this one off," "He can be bald and he'll still be handsome," "I think he was able to pull it off because he's Cha Eun Woo," "How is it?? You're really good looking," "He looks so much manlier," "He's hair seems rough after bleaching it," "He looks so cute in short hair," "I think Cha Eun Woo would look good even if he shaved his whole head," "He looks really good in just anything," and "He looks so cool."