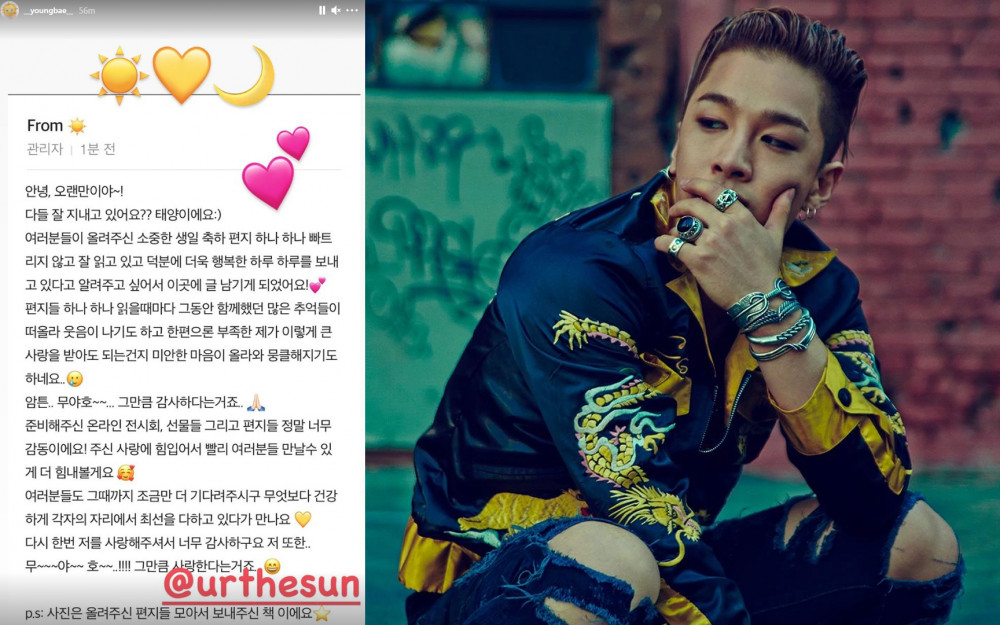 Big Bang's Taeyang shared a message of thanks to his fans through his social media.
On May 17, the idol group member wrote a lengthy letter to his fans, who have congratulated him and sent him special gifts. He wrote on his Instagram story, "Hi, it's been a while ~! Have you guys been well?? This is Taeyang :)"
He continued writing, "I wanted to let you guys know that I read all of your letters congratulating my birthday every each one without leaving any out and am spending each day happier thanks to you! I laugh thinking about the memories we shared together while reading each of your letters and I sometimes feel apologetic and sad because I wonder if I deserve this much love even though I lack so much..."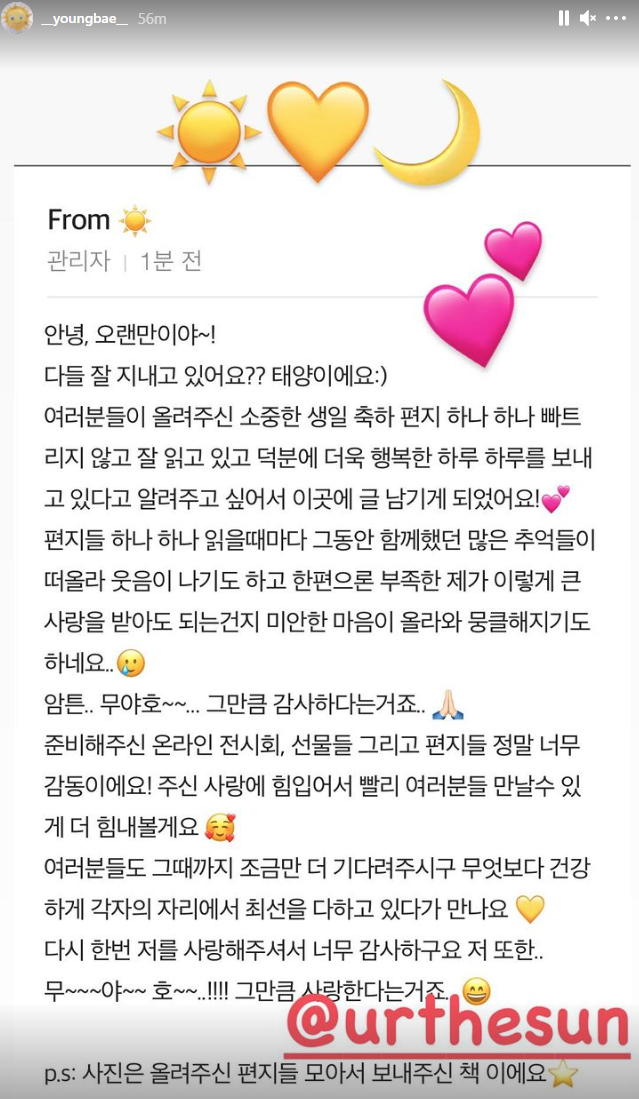 Taeyang continued, "Either way...Mooyaho~~... I'm saying I'm that much more thankful... I am so touched by the online exhibit, the gifts, and letters! I will gain more energy from the love you gave and will put forth more strength to meet you quicker. Please wait a bit longer until then and more than anything, let us do our best in each our position with good health and meet again. Thank you again for loving me...Moo~~ya~~ho~~!!!! I'm saying I love you that much more..."
Taeyang ended the letter by saying, "P.S: It's the book of the collection of letters you guys wrote for me."
Fans are hoping for a comeback soon as he asked them to wait a bit longer to see him again.
Meanwhile, Taeyang celebrates his 32nd birthday on May 18, and his fans have prepared various events for his birthday.