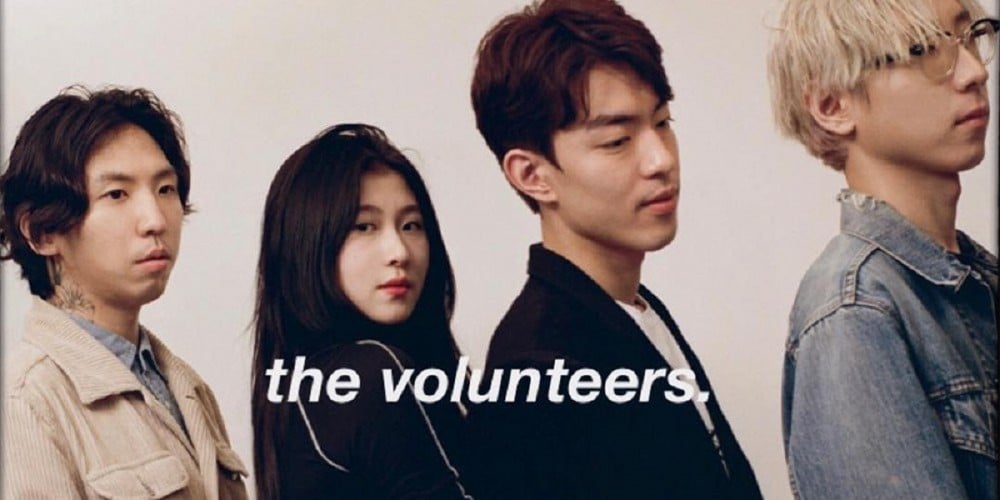 Rock band The Volunteers will be making their official debut with their full album, on May 27. Consisting of members Baek Ye Rin (vocal and guitar), Go Hyung Suk (bass guitar), Jonny (guitar), and Kim Chi Hun (drums), The Volunteers is a 4-member rock band.
Baek Ye Rin stated, "Just like when I hang out with the members, I think I will have as much fun promoting our song together". Go Hyung Suk stated, "After constantly just thinking 'we should do it' but never actually doing it, we have finally done it. It feels like I completed a huge homework project".
When asked about their team name, Go Hyung Suk replied, "Baek Ye Rin thought of the name The Volunteers. It's open to different interpretations. When I heard the name, I felt that it was very compatible to my personal values". Baek Ye Rin further explained, "During my most difficult times, people around me would help me without expecting anything in return. Just like that, I want to become a band who only offers without expecting anything in return. That's why I named our band the way I did".
When asked what kind of music they want to offer listeners, Go Hyung Suk responded, "Instead of nice and pretty music, I want us to perform a lot of strong and powerful music." To this, Kim Chi Hun added, "I want to make music that is at its natural and raw state".