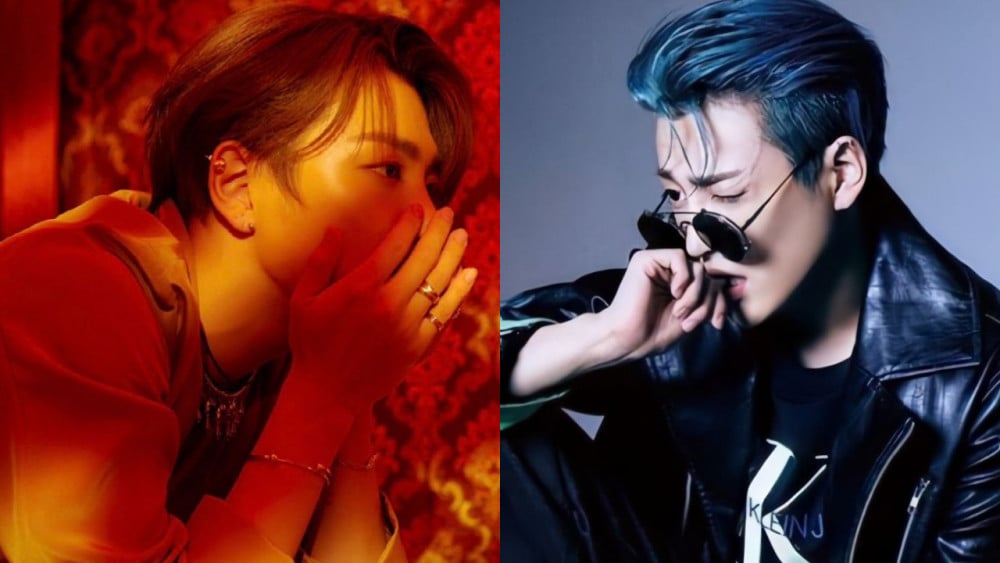 If there's one person to look up to when it comes to a personal sense of style and fashion in the entire K-Pop industry, the first person that comes to mind is undoubtedly the ATEEZ leader and creative genius himself, Kim Hongjoong. Right from their debut, ATEEZ has stood out as bright as a diamond in the crowd, and part of that is owing to the uniqueness of each member and their even more unbelievable coherence together. With that said, let's decode how Hongjoong has changed the fashion scene in K-Pop for now and forever.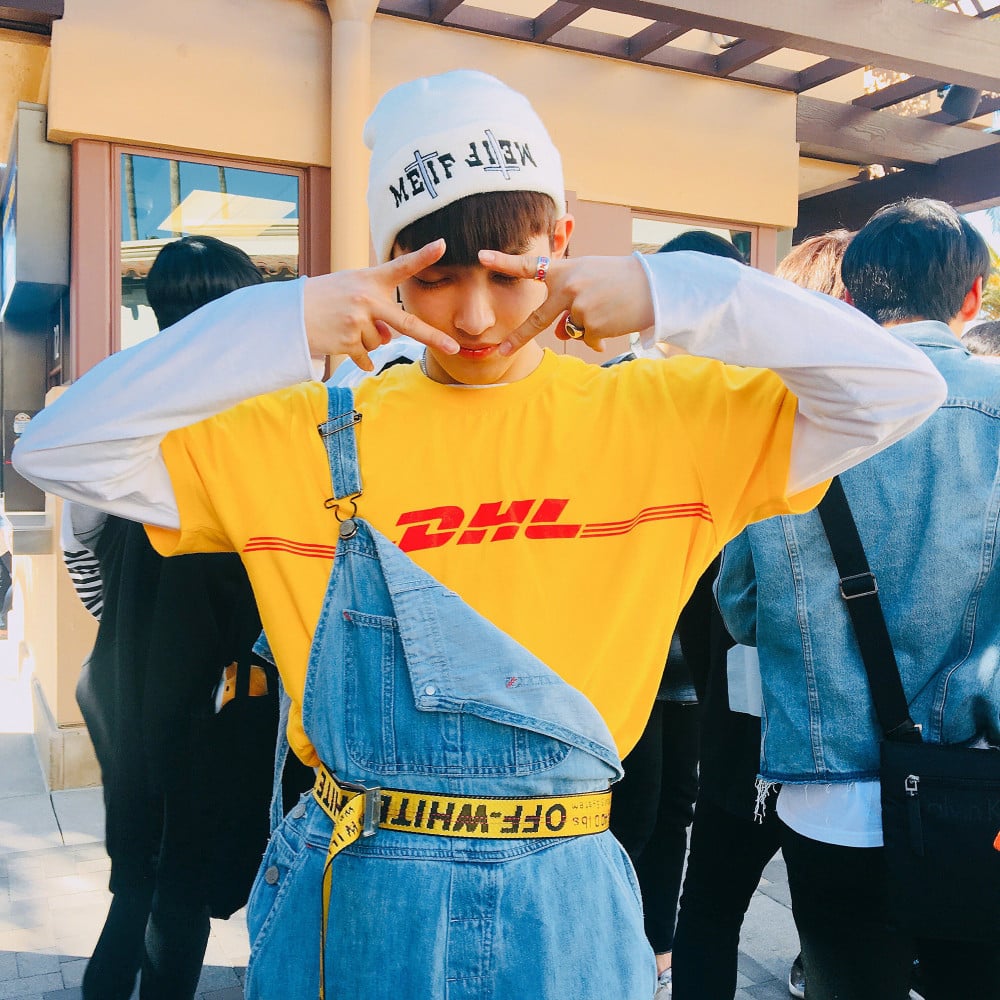 Who would have thought that a dungaree over a shirt over another shirt would ever look as cool as Hongjoong looks in this fit? This look has a boyish charm to it, especially with the one-sided overalls and color matching, and needless to say, we're living for it!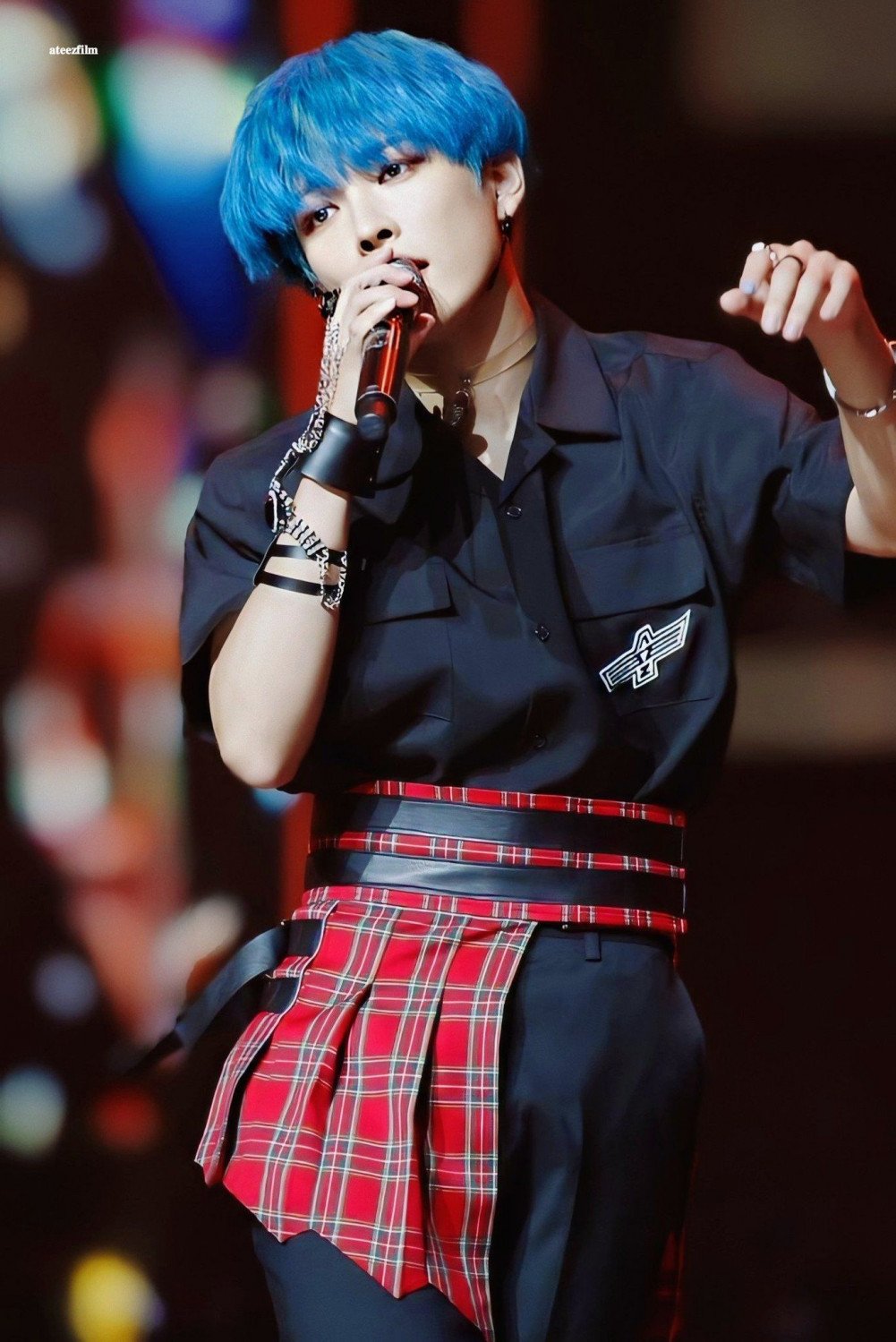 Gender norms who? Hongjoong knows exactly how to bend the conventions as he rocks this plaid red semi skirt belted around his waist, paired with bright blue hair. As always, accessories are a must when it comes to Hongjoong.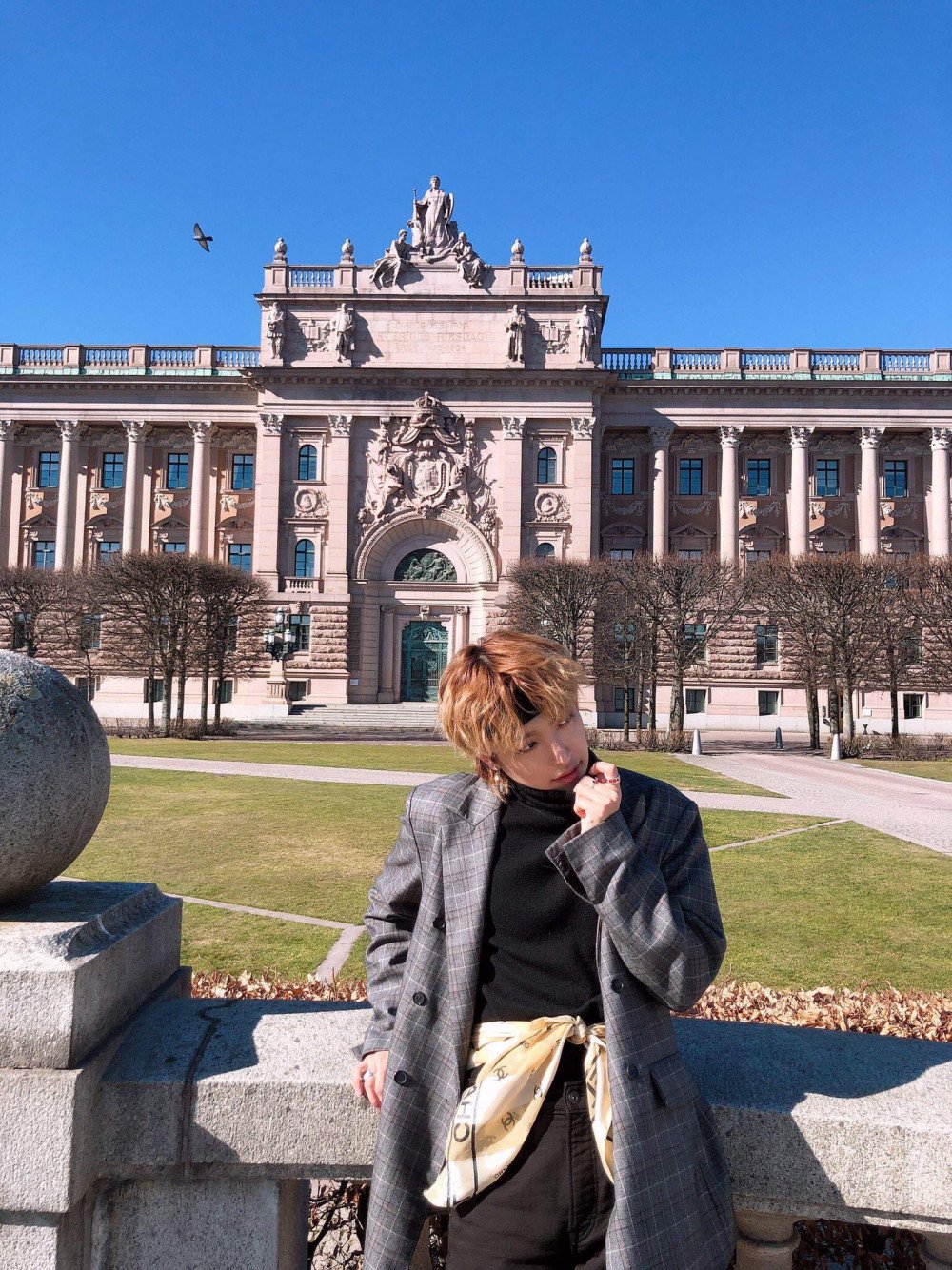 Hongjoong is sporting a very essentially Parisian chic look in this outfit ensemble, pairing a plain black turtleneck with a long striped overcoat, a headband to keep the hair away from the eyes but yet, having them fall effortlessly over it, some rings, and of course, the masterstroke, a Chanel scarf around the waist. Could this get any more classy?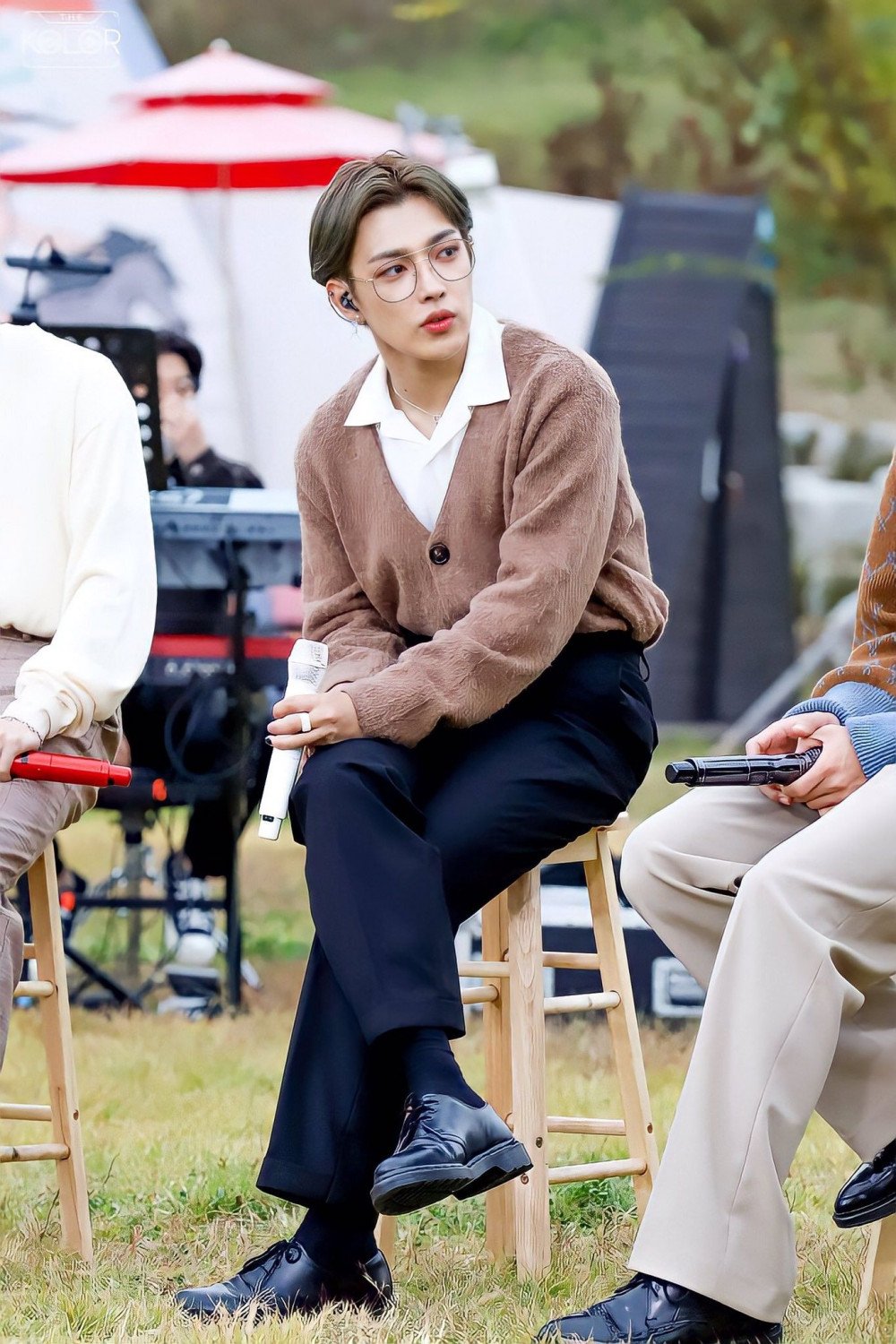 A middle parting, a soft brown cardigan, a crisp white shirt, and wire-rimmed clear aviator glasses, everything about this outfit screams college professor. Yet, it is offset by the black nail polish, the rings, and the piercings, creating a subtle contrast that works perfectly.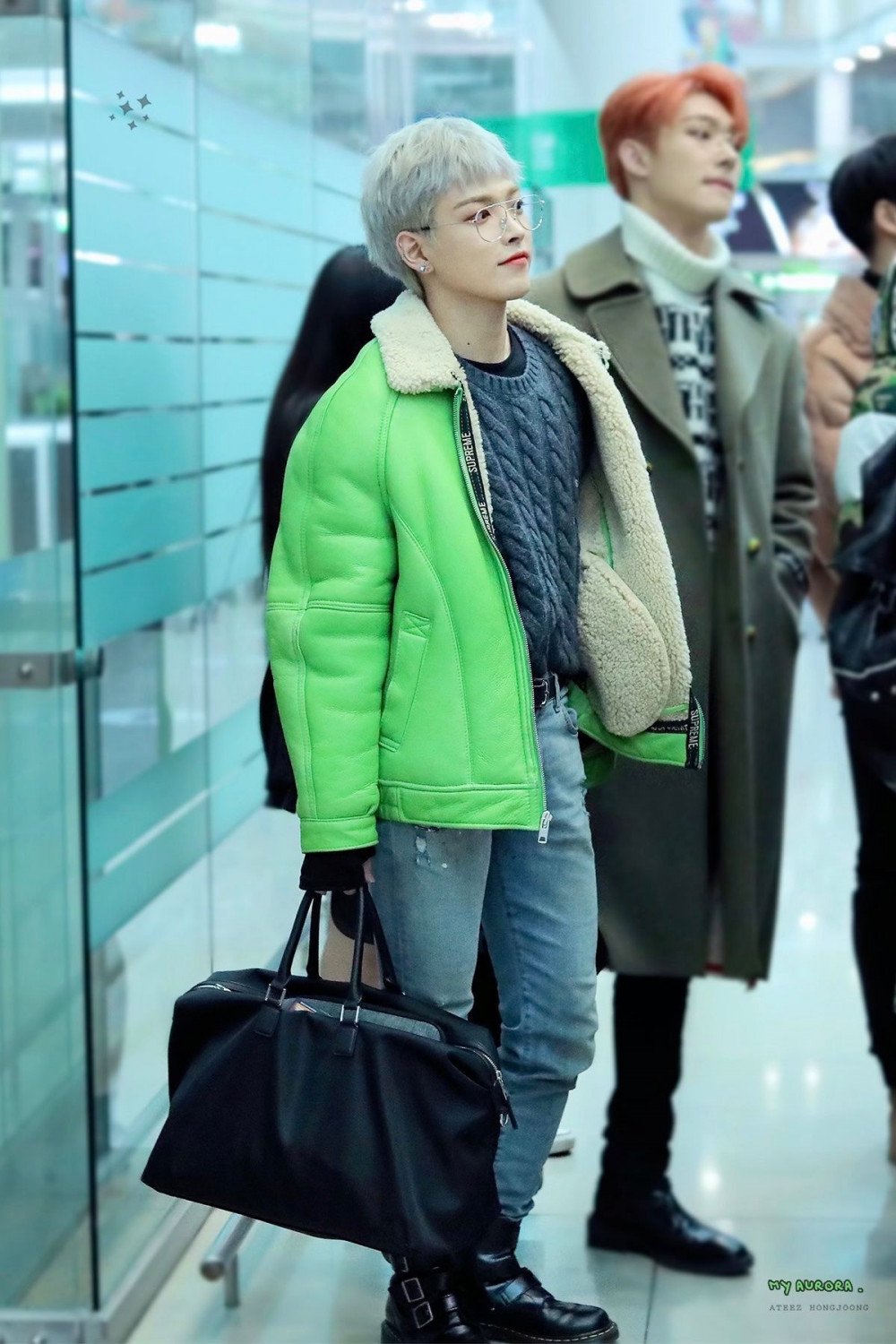 Hongjoong owns layering like nobody's business. Pairing a bright green fur jacket with a blue sweater might not be anybody's go-to combination. However, Hongjoong proves with this fit once again, that he knows his color matching well enough to be bold with his choices.
Did someone say, vampire prince? Everything about this look is straight out of a fairy tale. The red smoked-out eyes complementing the jewel in the earrings and the red bejeweled jacket is stuff that dreams are made of. Needless to say, Hongjoong looks out of this world!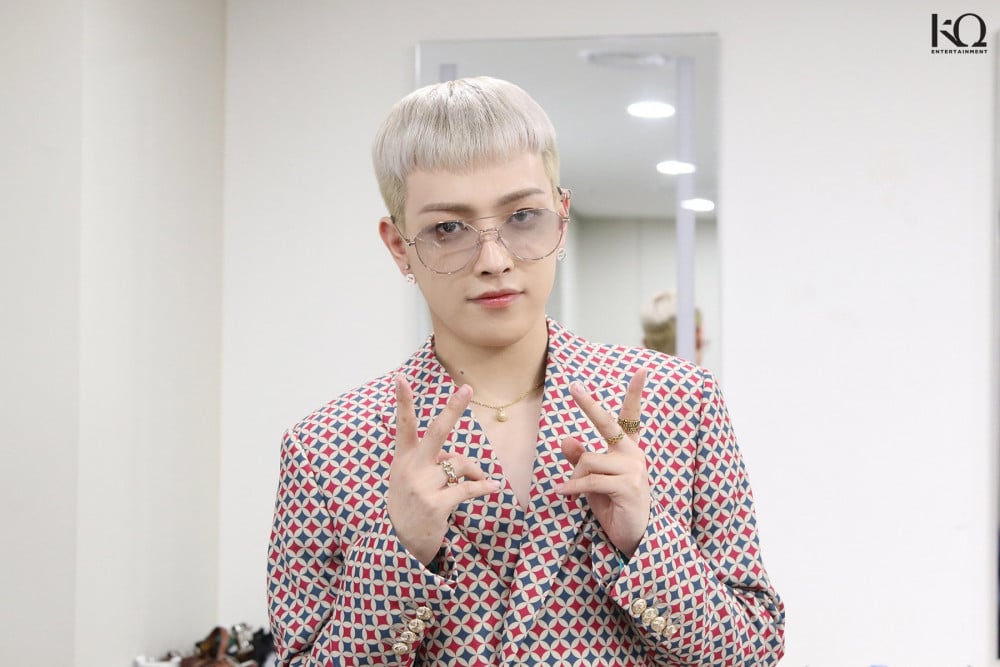 Nothing about this whole look belongs anywhere other than a high fashion editorial cut. The patterned blazer, the subtle undercut, the accessories, the glasses, and the ever-so-subtle makeup, everything comes together beautifully to make Hongjoong look rightfully like a professional model.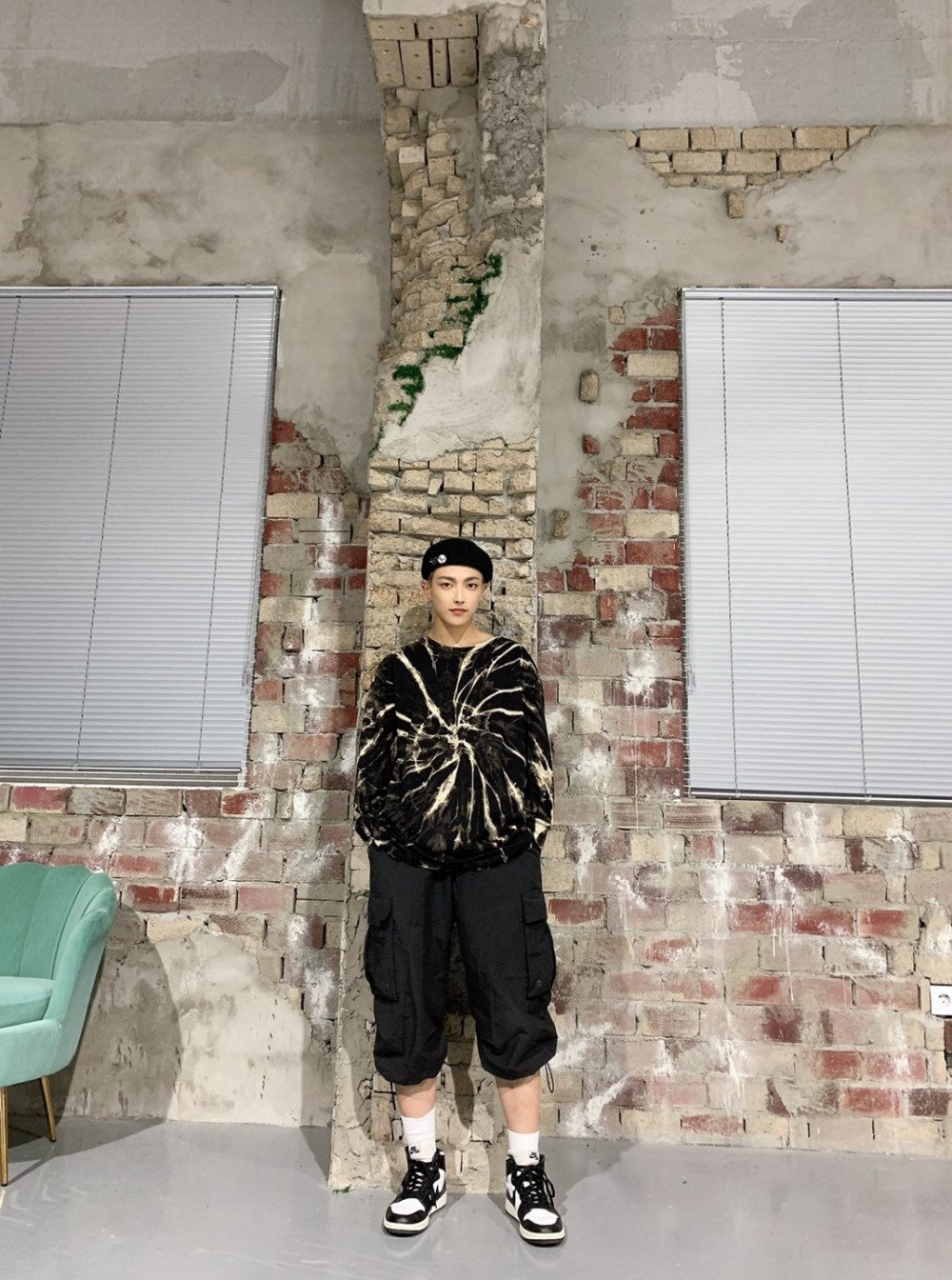 The iconic beret has been a Hongjoong staple for quite a while now. For this look, Hongjoong brings together what looks like tie-dye, half cargo pants, some socks, and sneakers to create a simple fuss-free look for just a day out and about. It's easy-going and somehow works way too well on Hongjoong, whereas anyone else would probably never be able to pull it off with just as much coolness.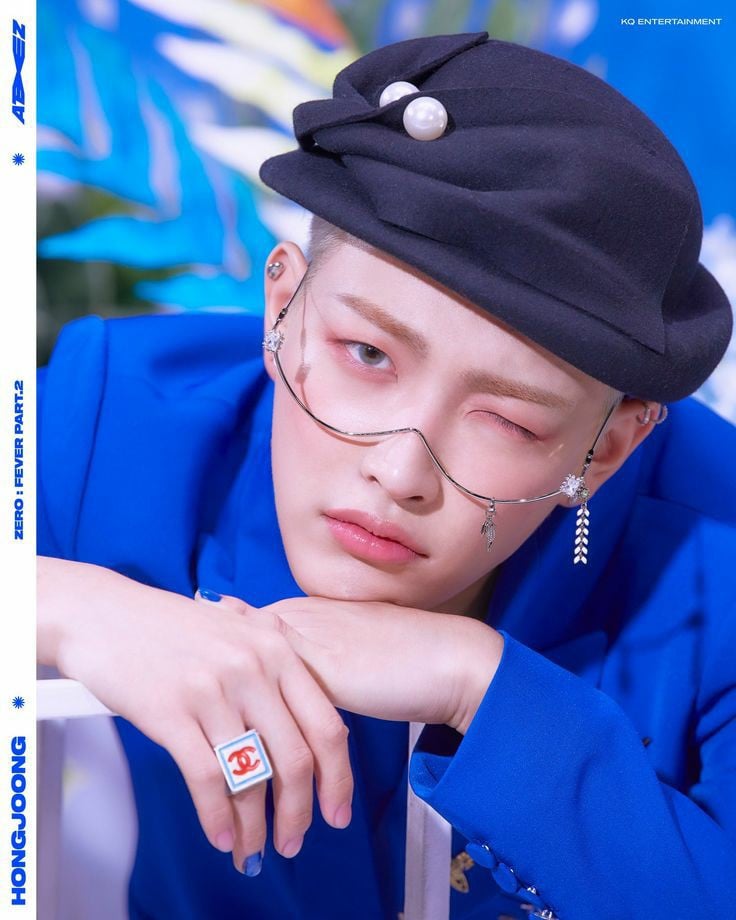 It is evident what the highlight of this fit is, the glass-less glasses! Keeping it simple in every other department, Hongjoong draws attention right to his perfectly carved face. The little charms on the rims, the blue nail polish, and the suit of the exact same color, could not have been more perfect. To top it all off, the pears on his beret are just the cherry on the cake.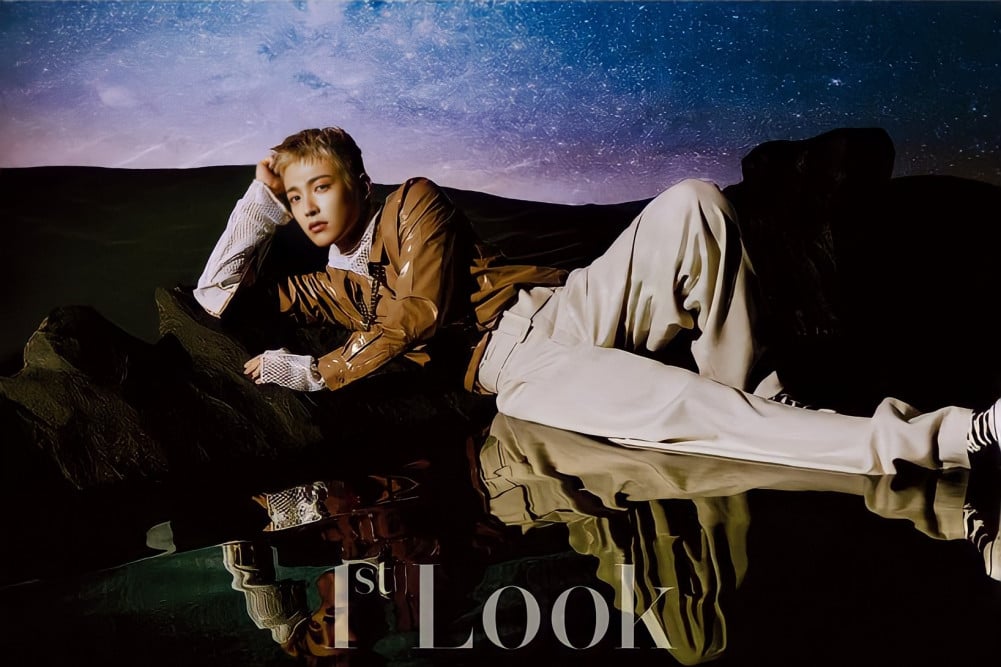 This outfit is the very definition of perfection and, dare I say, one of the best fits on this list. The Stussy Holland button-down with a white fishnet undershirt, the perfect shade of blonde hair, all brought together by the Chuck Taylor All-Star Classic Converse, is nothing short of classic.