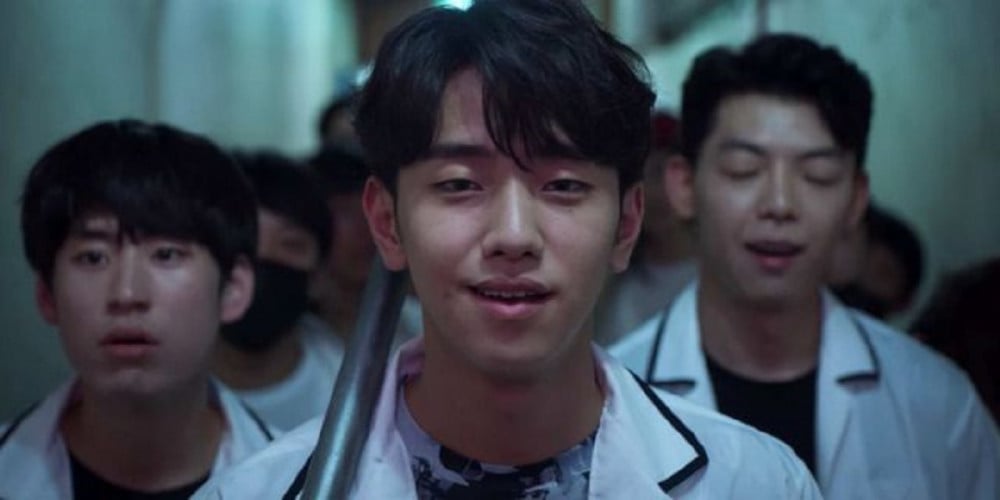 On this week's episode of MBC's variety show 'I Live Alone', actor Nam Yoon Soo will show viewers his frugal lifestyle.
Nam Yoon Soo, best known for his role in the hit Netflix show 'Extracurricular', has been living alone for a total of nine months now, and this will be his first time revealing his typical daily life to the public. In 'Extracurricular', Nam Yoon Soo perfectly played the role of Kwak Ki-Tae, a rough high school bully, and was nominated for the 'Best Rookie Actor' award at the '57th Baeksang Arts Award'.
It is reported that the episode will reveal Nam Yoon Soo's most natural side, such as showing him leave his home after pulling a hoodie over his pajamas. He also reportedly showed his confidence when eating alone at a restaurant, and explained that he eats at least one meal by himself everyday.
Nam Yoon Soo also garnered attention for adjusting well in a cramped one-room studio despite being six feet tall, and for his broad knowledge of tips for those living alone. Make sure to catch this week's broadcast of 'I Live Alone' with 'M! Countdown' MC Nam Yoon Soo, airing on May 28!