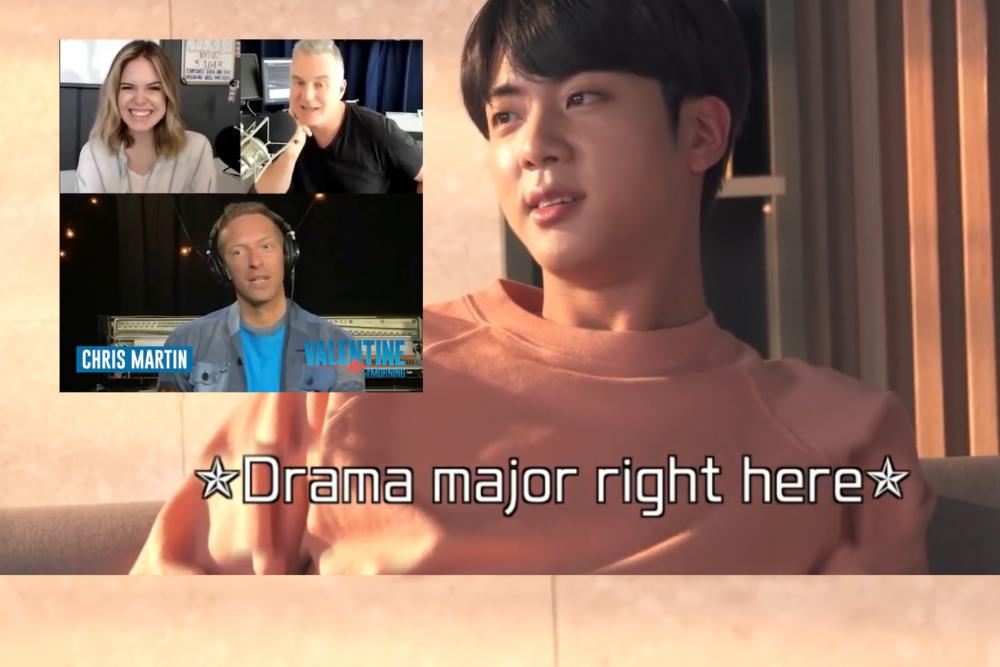 BTS has been promoting luxury massage chair brand BODYFRIEND for more than a year. While filming one more video for a commercial with J-hope, Jungkook, and Jin, the members were told to do a little acting scene. Fans were able to see the behind-the-scenes video with the director's comments!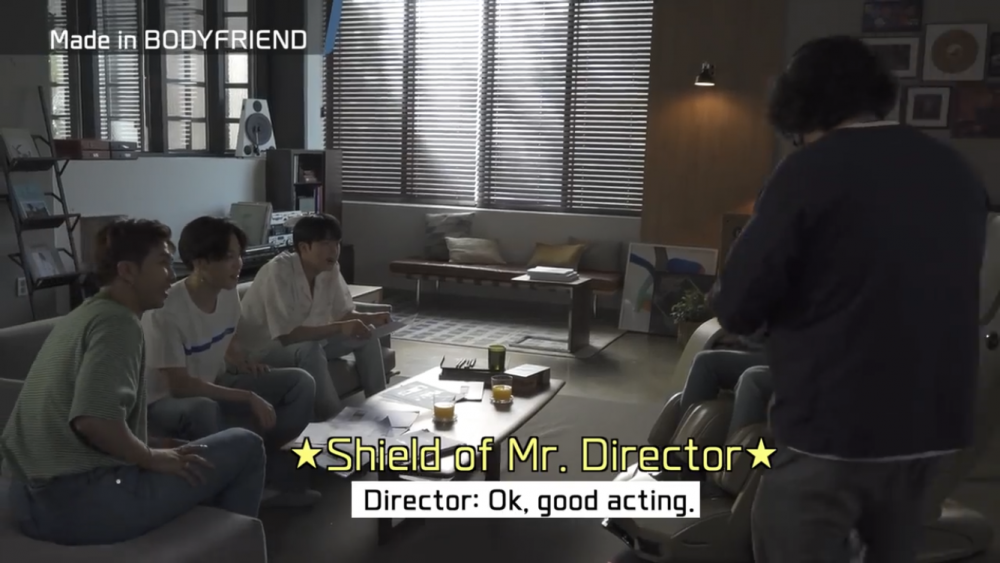 In the mentioned CF, Jin immediately immersed himself in character and improvised a little sketch 'A Talk on the phone with Mom." He acted so naturally that you won't even be able to tell that wasn't a real conversation! The whole sketch was great, and the director called him a wonderful actor many times during the whole video and even an acting genius!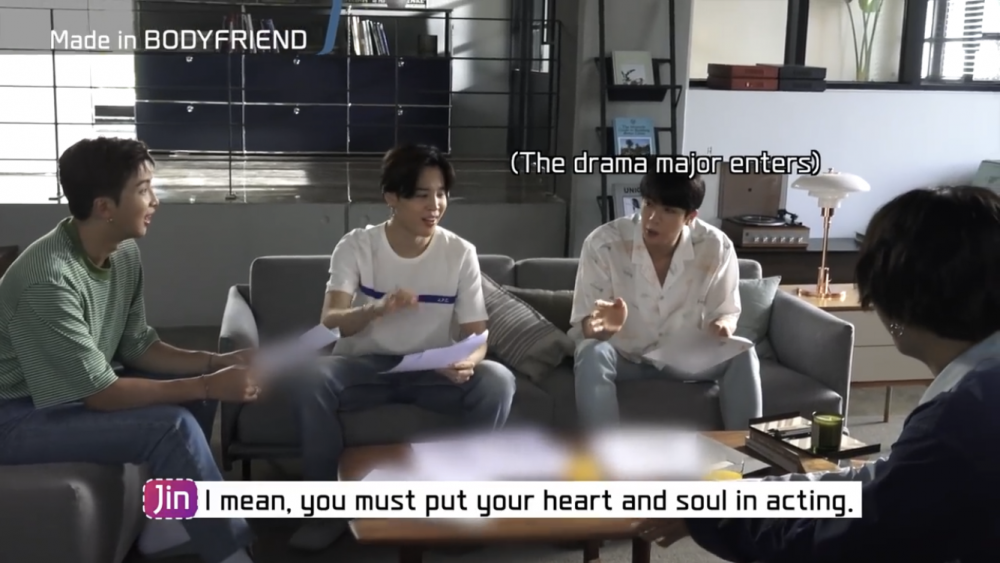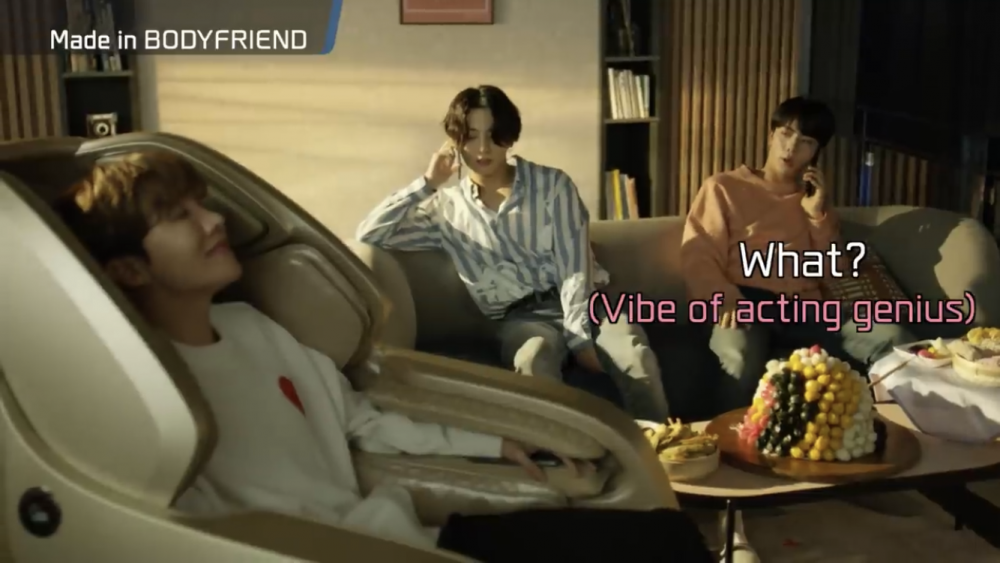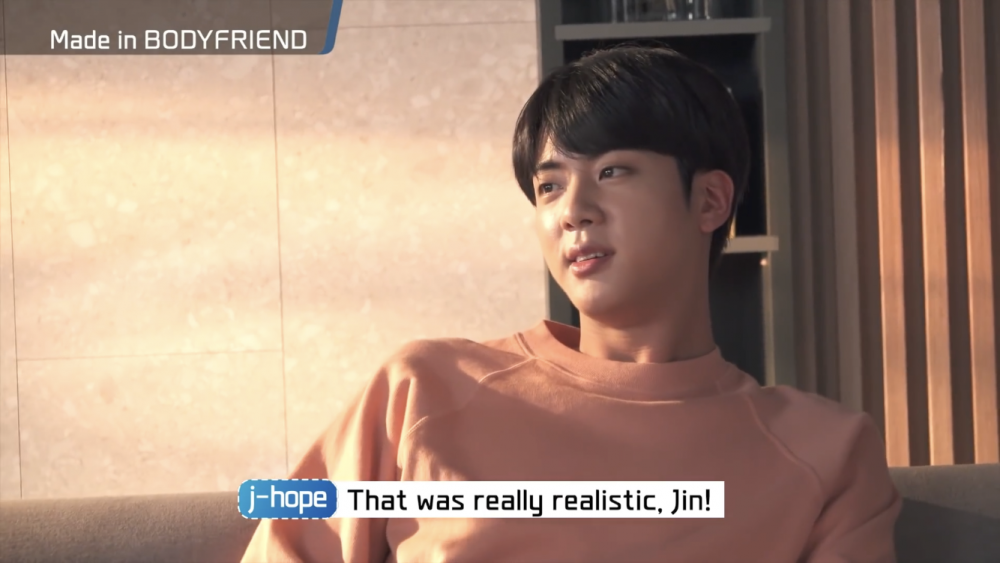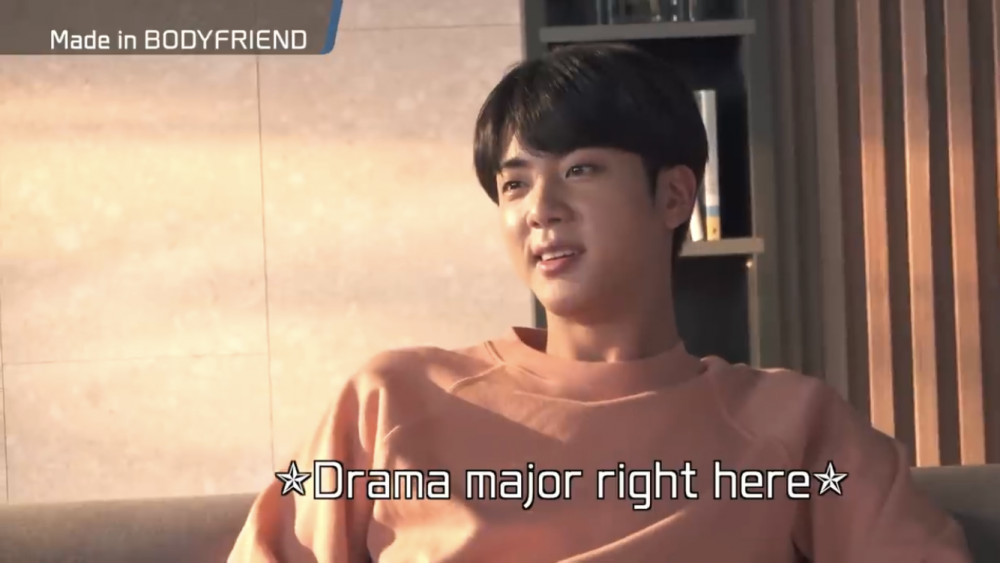 Jungkook and J-hope were impressed with Jin's sudden acting scene too! BTS members actually never fail to praise their actor member, always making remarks about him being a professional actor with an acting major degree.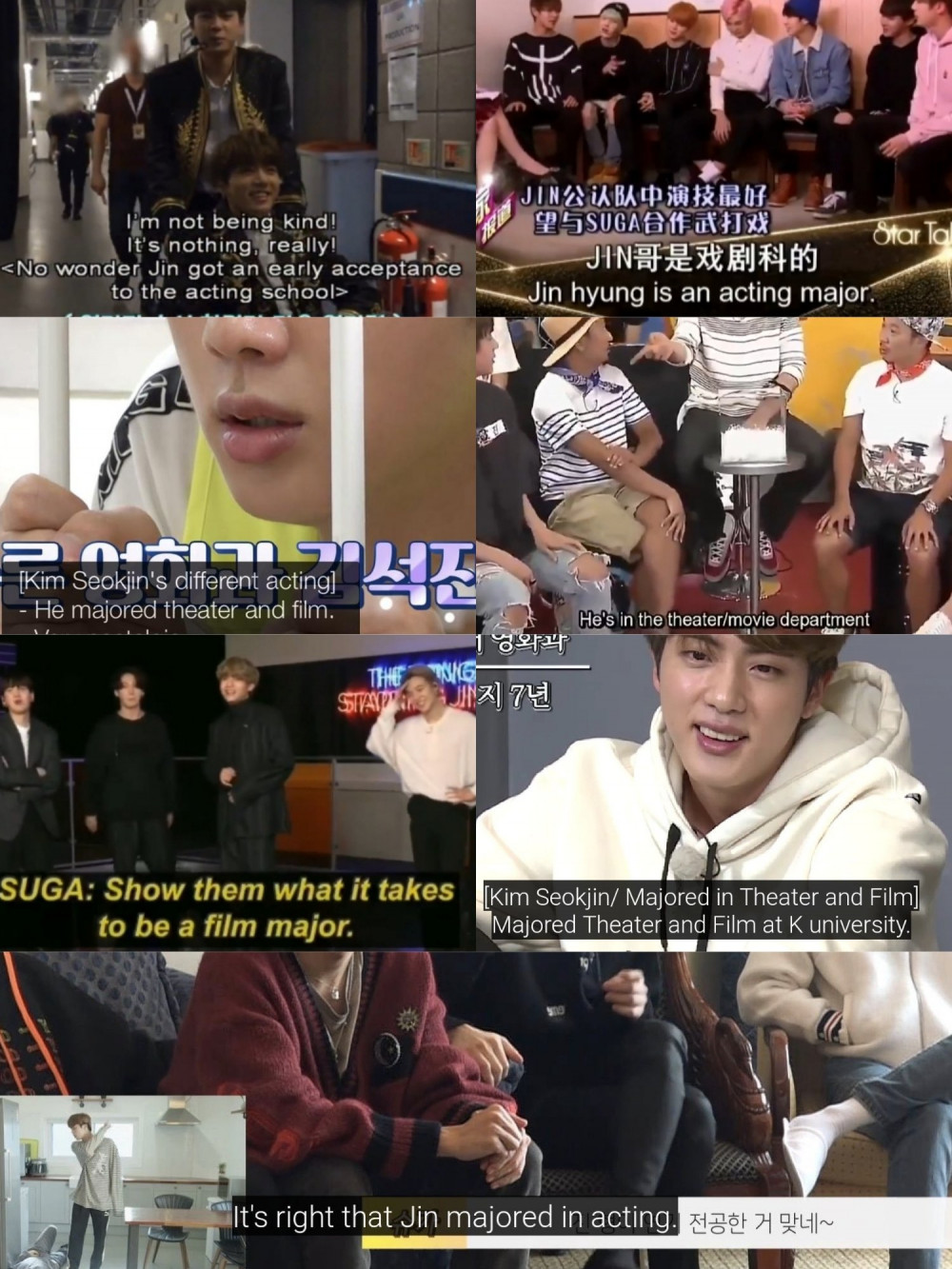 Among knetz Jin is known as a great actor for years:
As well as him being known and constantly praised for the acting talents he demonstrates in every single video content; Jin even shares the acting tips with other members!
Interesting facts time: Jin graduated from KONKUK with a double major in Film and Animation (added in 2015) and is now one of their most treasured students along with other famous actors. K Media frequently reports about it:

Konkuk, official Film, and Animation major description:

"The department aims to
develop students' key abilities by exploring the characteristics of film
in a practical and fundamental manner, further enhancing the
educational depth of the major itself. Our program aims to nurture its
students to become film makers and actors capable of playing a leading
role in the advancement of Korean film, video, TV and new media
industries."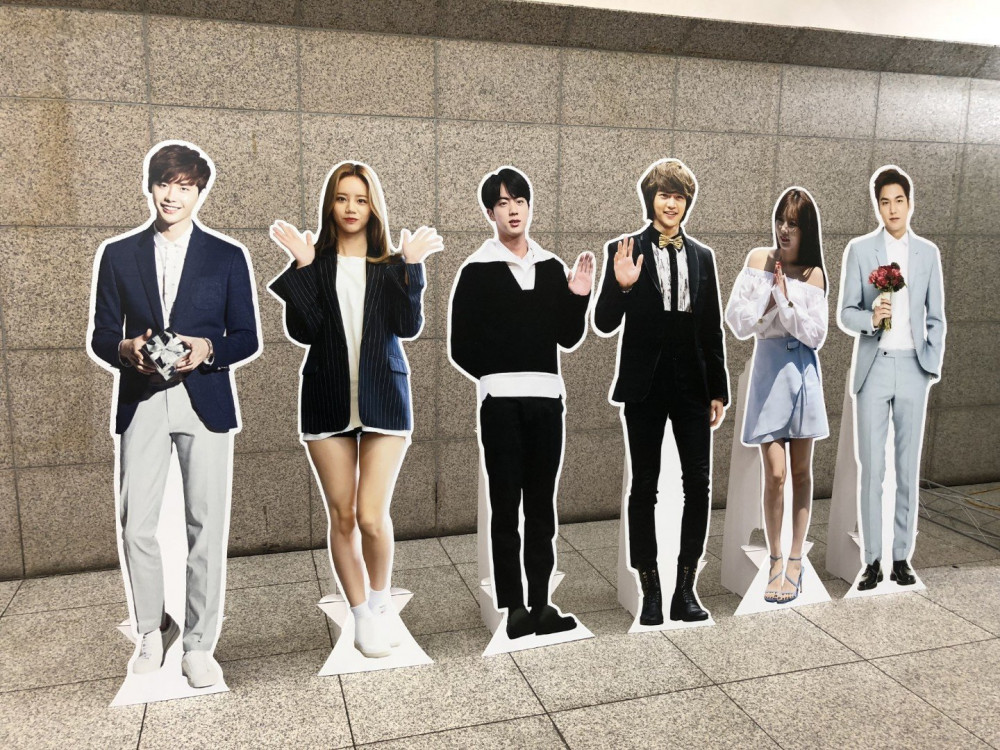 Before that, Jin attended acting school and became the first student from it to get accepted to the university that year. Jin is a naturally gifted actor, 'born for this' as people say. He impressed the KONKUK committee so much at the acting exams that he got into the list of those 10 people picked from thousands of other talented applicants.
Making lots of friends in the most prestigious acting department, Jin learned acting, directing, filming, photography, theatrical acting, voice improvisation, and other art disciplines. Jin got the attention of moviemakers even before becoming a BTS member with lots of popularity and fans!

Besides being a great actor, Jin also became an outstanding singer with a strong voice. For example, he went viral after stealing all the attention with absolutely magnificent vocals at the recent "Fix You" cover done by BTS at MTV Unplugged that is famous for inviting singers with powerful voices.
Fans also let Chris Martin know that Jin is the biggest fan of Coldplay, always adding their songs to his playlists.
Rumors started becoming louder after Chris Martin was noticed in Seoul! On May 6 at the live show 'Valentine Tomorrow,' Chris hinted that the collab with BTS is a strong possibility!
Rumors say BTS and Coldplay might do a stage collab at the Brit Awards!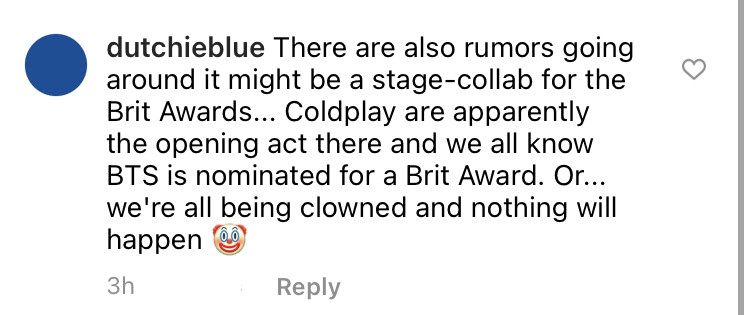 Fans are excited, especially about Jin and Chris Martin demonstrating their marvelous and unique vocals together!

Would you like BTS and Coldplay to collab?