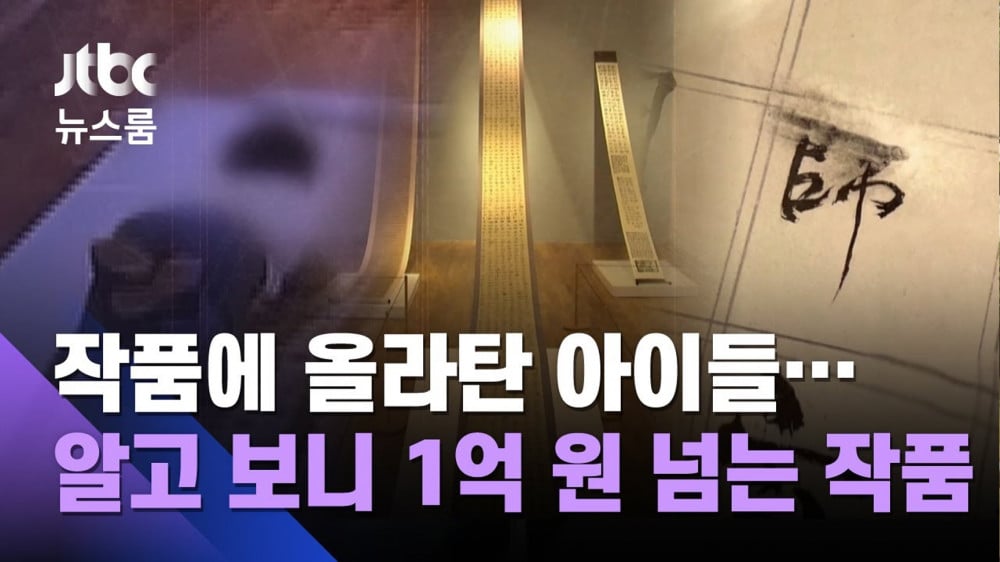 A 10-year-old boy enters a large exhibition room that holds an amazing art piece stretching from one end of the room to the other. The child then jumps on top of the artwork and continues to rub the ink with his shoes, knees, and hands as he lies on the long-stretched scroll of Korean artwork.
To many people's surprise, the child's father, who was at the exhibition, stands up to take photos of his boy rather than stopping his son from further ruining the work.
The artwork approximately 20 meters (~66 feet) long, and the child's handprints and footprints are seen clearly on the canvas. Created by painter Park Dae Sung, each piece of this artwork is worth millions of KRW (thousands of US dollars).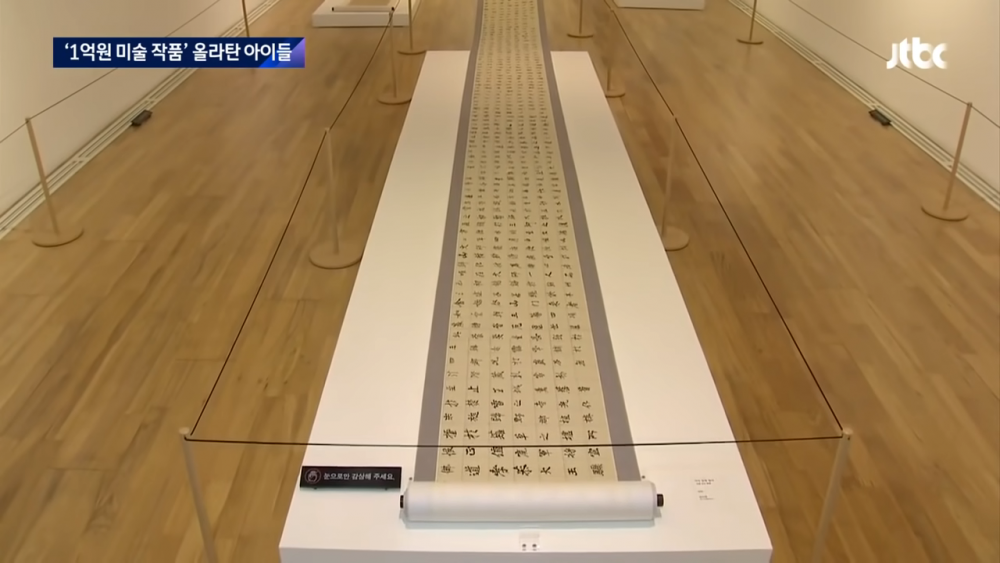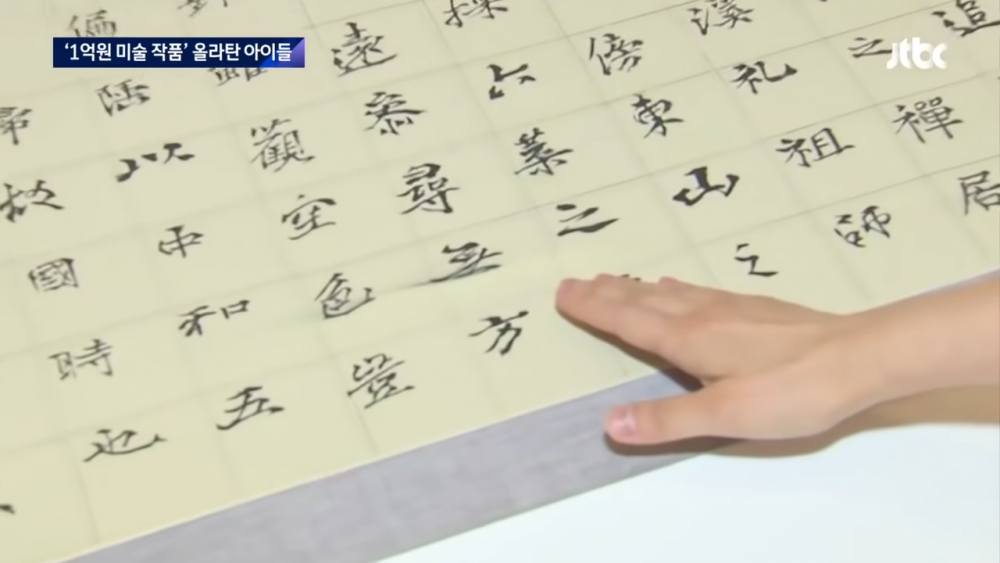 This long scroll of writing was created using the calligraphy that is known to belong to the master writer Kim Saeng from the Unified Silla Era. The artwork is so long that it was not able to be framed, and the exhibition instead displayed it out on the ground for viewers to see close up.
After discovering the smudge marks on the masterpiece, the art exhibit quickly checked the surveillance footage to find the child stepping all over the artwork while the child's father continued to take photos of his son.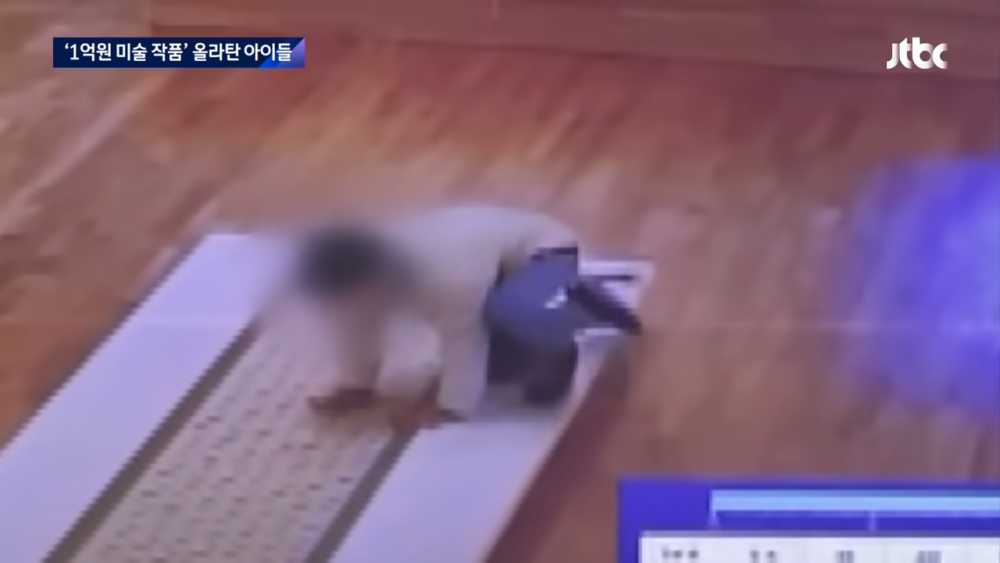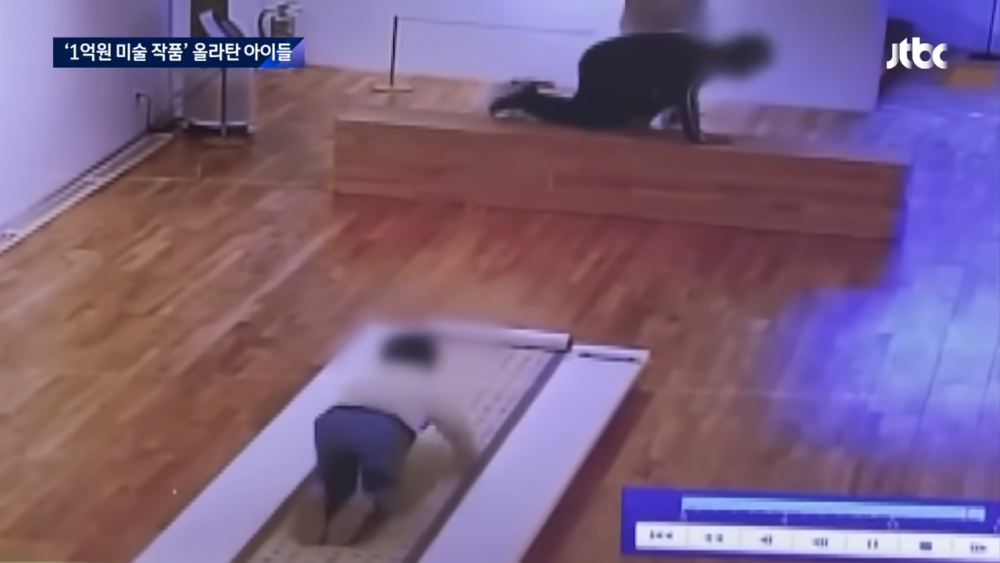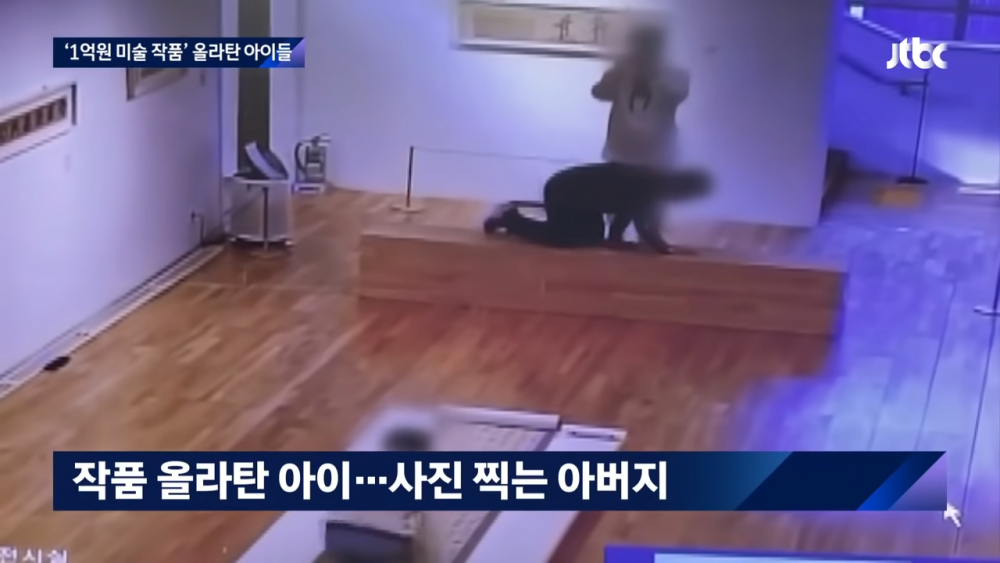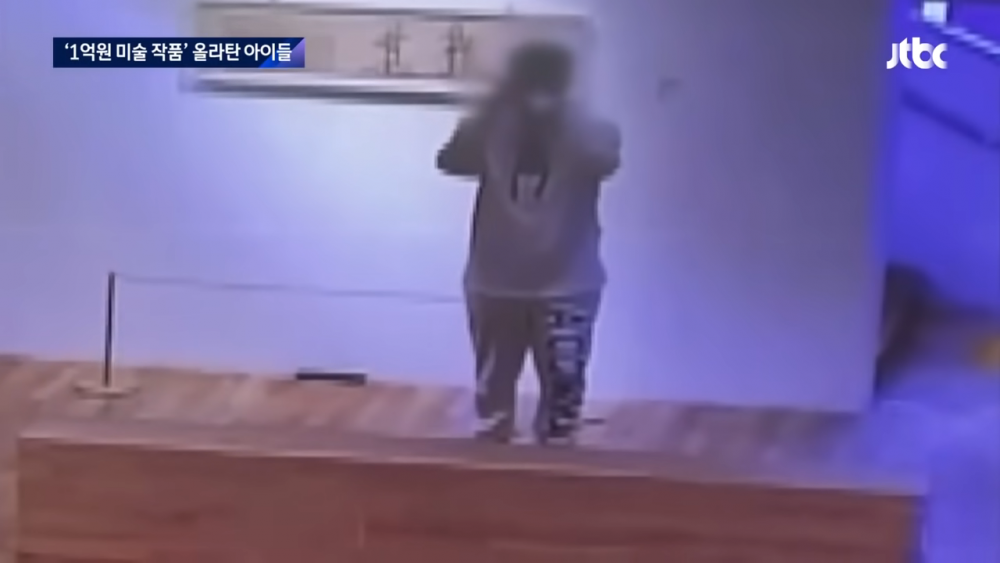 However, it was revealed that the art gallery failed to put up barriers and messages warning visitors not to touch the artwork. After tracking down the individuals in the surveillance footage, the art exhibit revealed that the child's father explained he did not know children were not allowed on the artwork.
The painter explained he will not take any legal action against the family because the children had no ill-intention. The painter explained, "Well that's why they're children. There's no reason except they were children. My children do the same. The children do not know anything. It's the adults who should be careful." The painter decided to forgive the family and leave the smudges without restoring the artwork, explaining that those marks are also part of the art piece's history.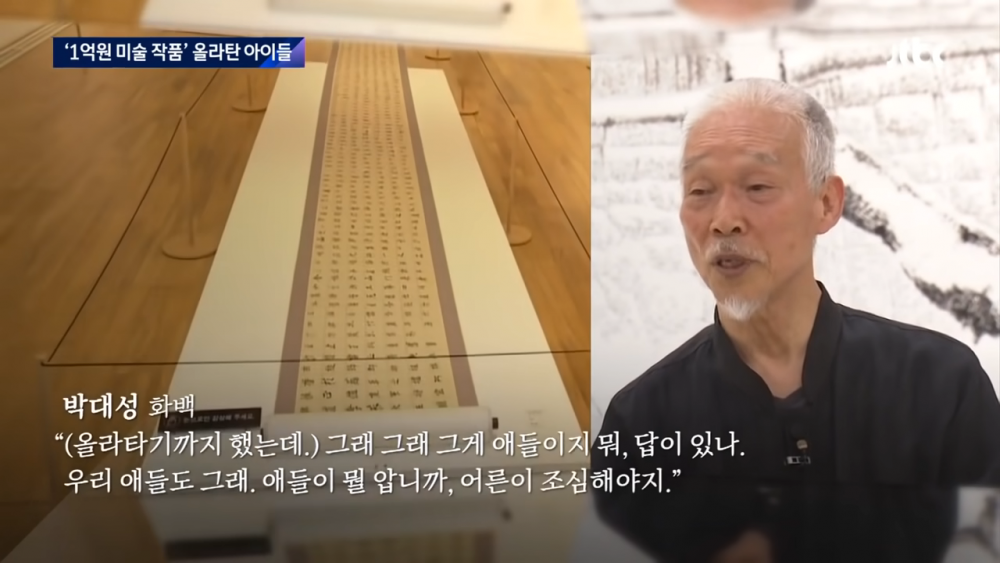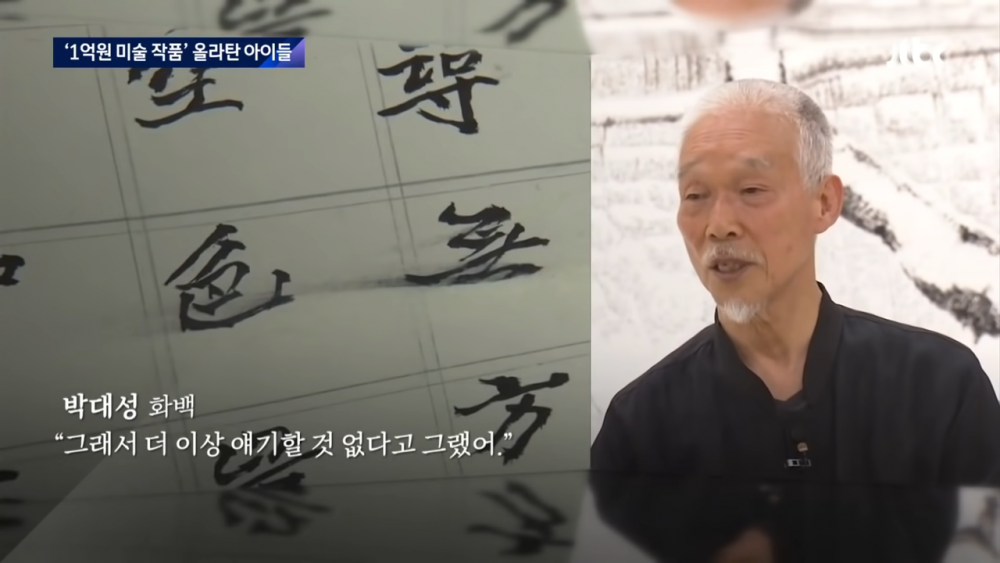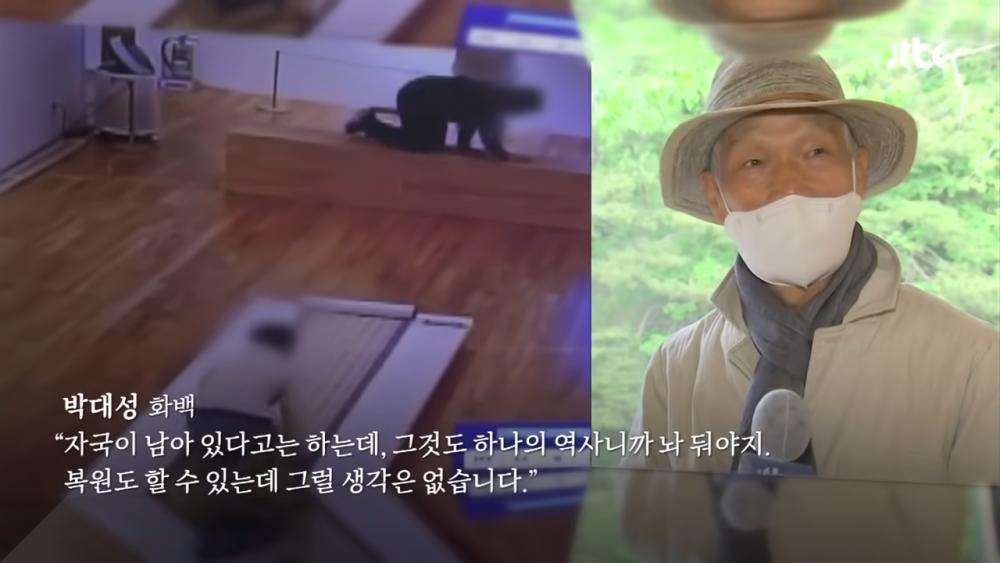 Despite the painter being forgiving of the family, many netizens couldn't hide their anger for the irresponsible actions of the child and his father. Many netizens expressed their anger in place of the painter as they left comments on an online community. Korean netizens commented, "Children are children but the dad..." "This is so shocking. Are they not educated?" "Even if the artwork didn't have barriers, isn't it common sense not to step all over the art displayed in an art exhibition?" "I'm so mad because this clearly shows the parents didn't properly educate their children," "They have no common sense," "The painter is such a nice person," "What the heck is the dad doing?" "I'm so shocked at the dad's reaction," and "This is so crazy."