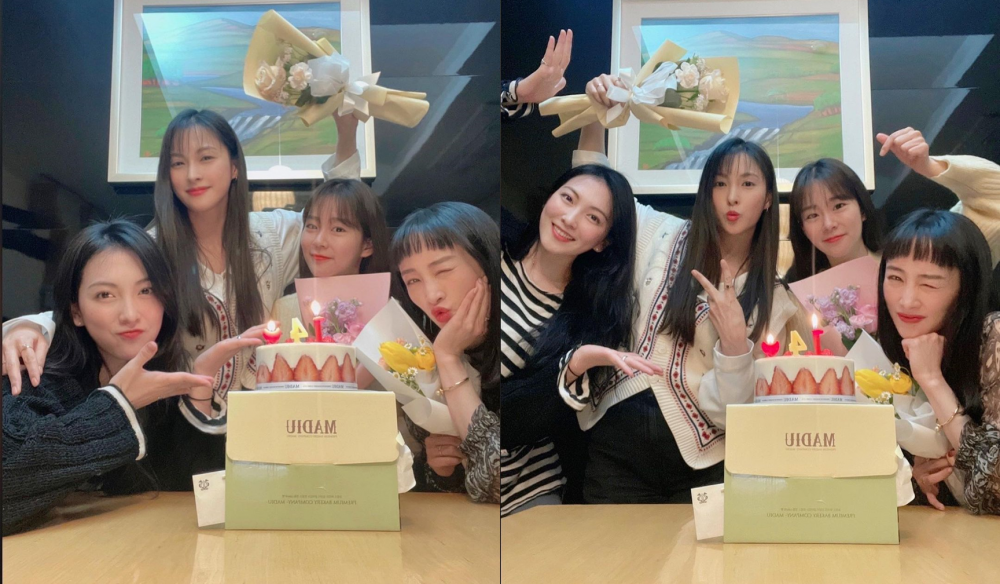 The members of KARA gathered together to celebrate the 14th anniversary of their debut.
On April 8th, member Gyuri posted a few photos on her Instagram with the caption, "A few days back, it was the day we gathered to celebrate the 14th anniversary of KARA's debut. It was a meaningful time as much as time had passed. Thank you, Jiyoung for preparing a surprise flower bouquet and cake."
In the photos, four members - Gyuri, Seungyeon, Nicole, and Jiyoung - are seen posing for the camera with a cake and the number '14' candles. It seems that Jiyoung had invited three of her fellow members to celebrate this anniversary.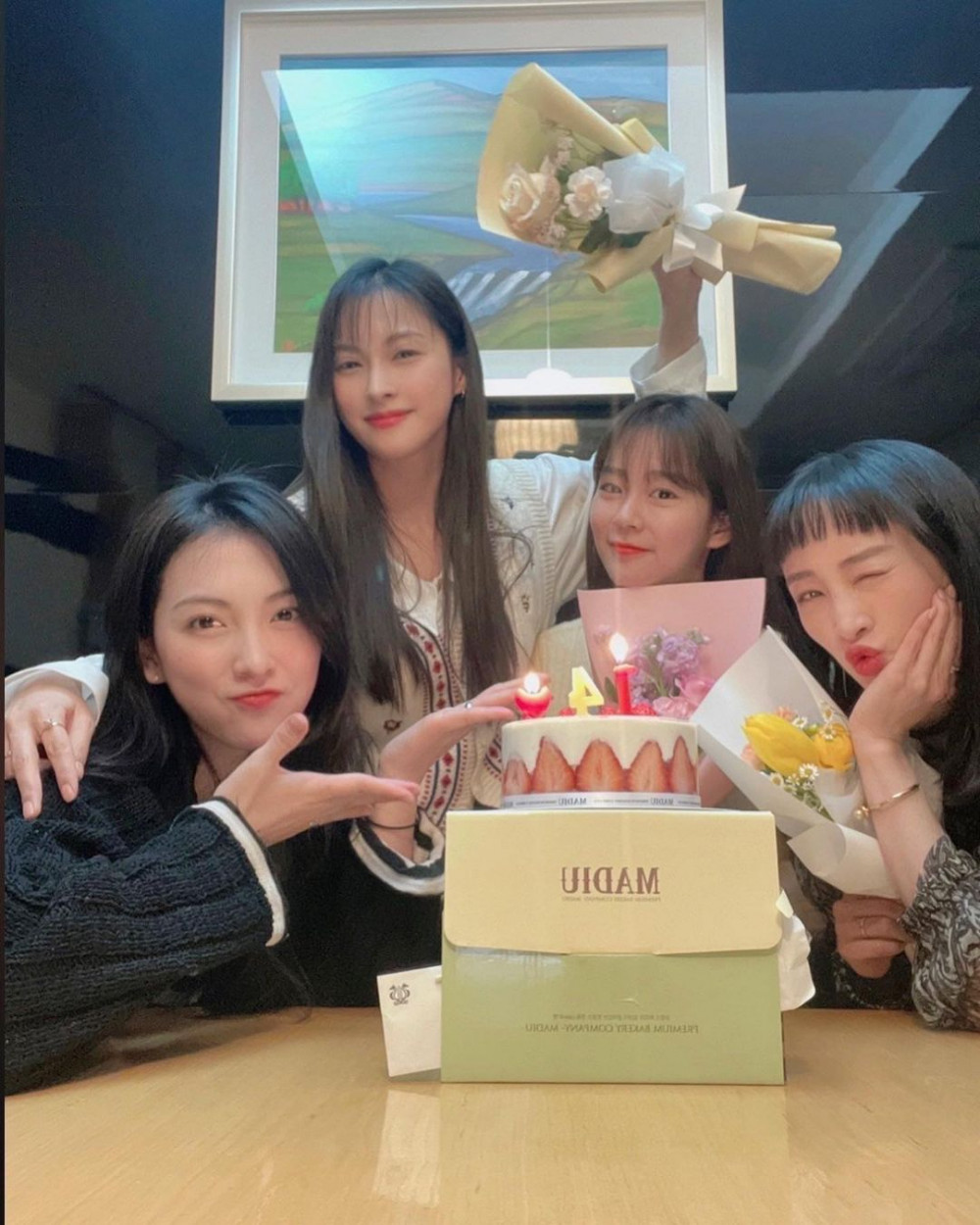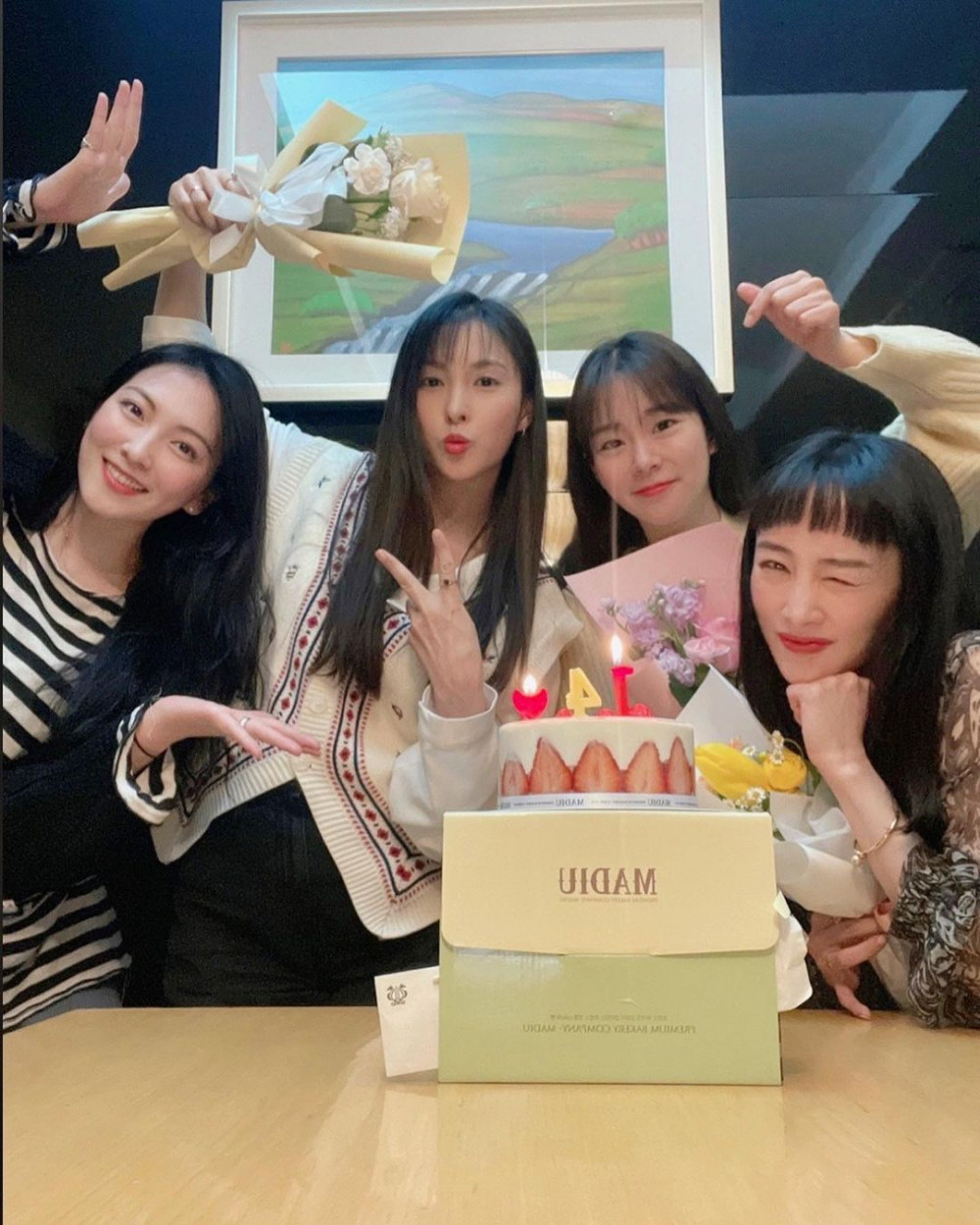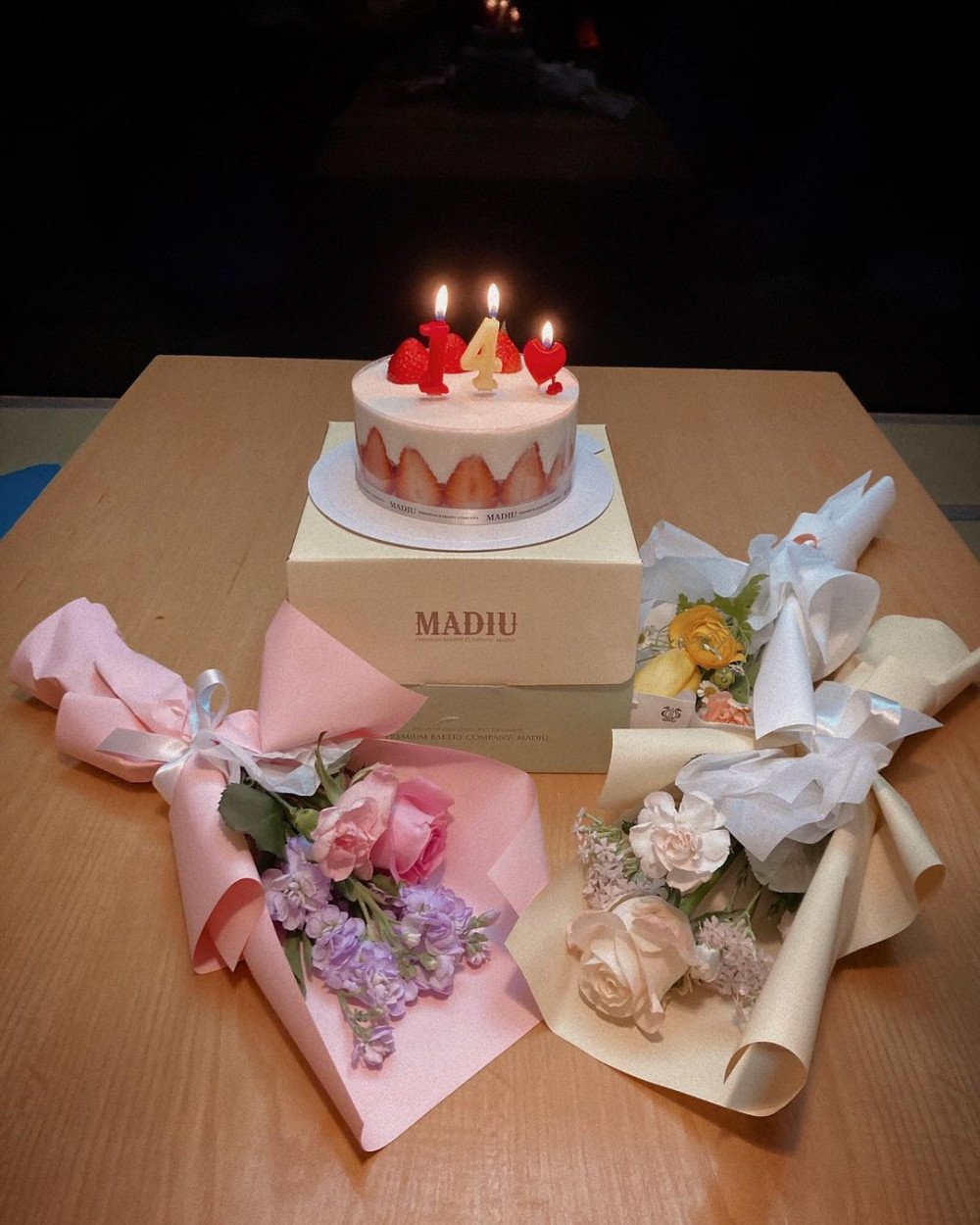 Fans and netizens were glad to see the members of KARA still gathering together and spending time with one another. One netizen commented on Gyuri's Instagram, saying, "It would have been nicer if Hara was there with you guys." Gyuri then replied to the netizen, saying, "How about we say that Hara couldn't make it because there is a ban on the gathering of more than four people."

Other netizens also wondered where member Youngji is since she was also a member of KARA. Netizens commented, "Where is Youngji?" "I wonder if the members invited her and she just couldn't come," and "Youngji would probably be sad if she wasn't invited."
KARA debuted in 2007 as a four-member girl group but became a five-member group when Hara and Jiyoung joined after Sunghee left the group. KARA gained much popularity in South Korea and Japan as they released various hit songs such as "Pretty Girl," "Honey," and "Mister."
In 2014, Youngji joined the group after Nicole and Jiyoung left the group; however, the group ended up disbanding in 2016.