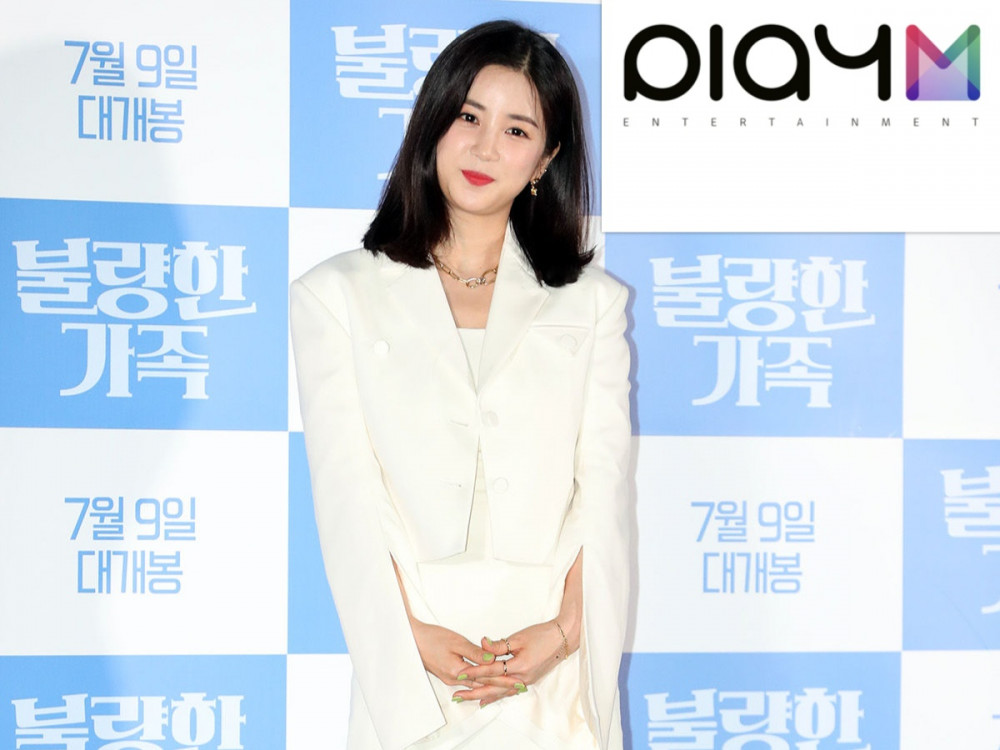 Play M Entertainment addressed the previously revealed excerpts from the recorded conversation with A Pink's Chorong.
The label had previously sued 'A' for spreading false information and threatening Chorong. Earlier today, the same 'A' revealed a recorded conversation with Chorong to a news outlet. Play M Entertainment stated, "A maliciously distorted facts by only revealing excerpts from the phone call. During the first phone call, 'A' reached out to threaten Chorong. She was in a rather unstable state, such as revealing unrelated and fabricated personal matters during the call.
Chorong did not ask any further and she apologized while listening to 'A'. Chorong respected that they were friends in the past, and because there was indeed a conflict between the two so Chorong apologized to 'A'. But Chorong did not admit to beating 'A' as she is asserting. 'A' requested to meet up with Chorong so we did try arranging the time and date with her.
But 'A' continued to harass Chorong with things impertinent to the issue, by revealing past pictures and excerpts from the conversation. We see these actions are irrelevant to the core of the issue of whether Chorong actually assaulted her or not.
We have audio recordings as well. We submitted all those to the police. We have been trying to reveal the truth through legal methods but if 'A' continues with malicious media reports and if it's necessary, we will reveal the recordings."
Stay tuned for updates on the situation.