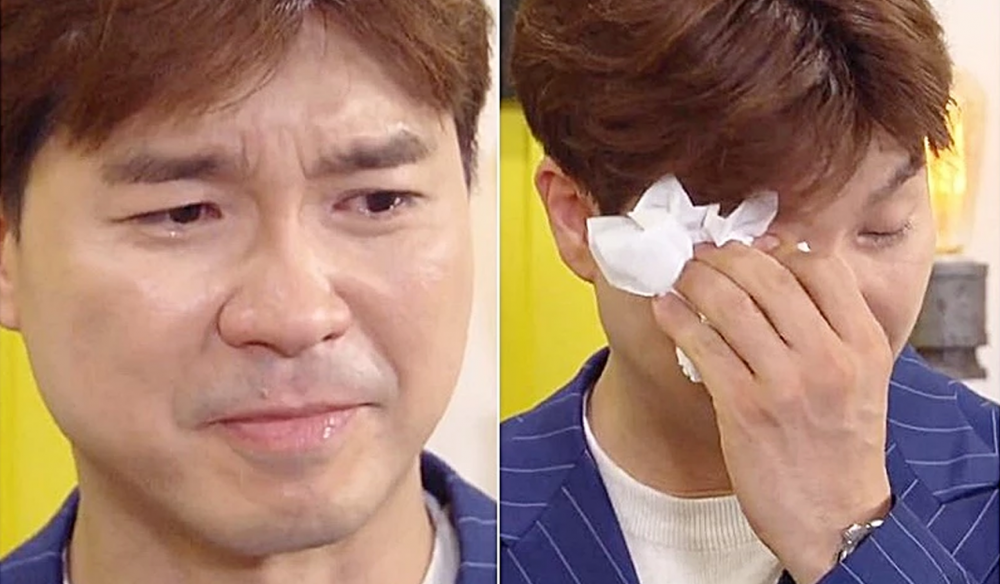 On April 3 KST, Park Soo Hong's legal representative sent an email to various news media outlets, including allkpop, to clarify the current situation involving the recent controversy.
Previously, it was revealed that TV personality Park Soo Hong had been scammed by his own older brother. Netizens were left in shock after an anonymous netizen left a shocking comment under one of Park Soo Hong's YouTube videos. The netizen claimed that Park Soo Hong was scammed out of his entire life's earnings of 9 Million USD by his older brother over the past 30 years.
Netizens were left in further shock when Park Soo Hong confirmed that the rumors and allegations were true. Since then, there have been numerous news reports about Park Soo Hong's family and various allegations about his older brother.
Now, Park Soo Hong's lawyer has decided to give a clear run-down on the situation. According to Park Soo Hong's legal representative, the TV personality has constantly been attempting to settle the matter with his older brother but to no avail.
The lawyer explained in a full statement below:
"Hello, my name is Noh Jong Eon. I am the legal representative for Mr. Park Soo Hong and would like to convey my client's position on the recent alleged embezzlement of his older brother, Park Jin Hong, and his spouse.
1. Park Soo Hong established a management company thirty years ago and has promised to distribute the profit at a ratio of 7:3. In addition, all sales of the corporation came from Park Soo Hong. However, it was revealed that his brother and his spouse failed to maintain the 7:3 distribution radio and have found circumstantial evidence that his brother has used the company credit card for his personal expenses, made Park Soo Hong pay the company taxes, and did not pay Park Soo Hong for his appearances on television. There has also been evidence of embezzlement as there were withdrawals of funds from the corporation for personal use that have been discovered. In particular, Park Soo Hong had no stake in the company Media Boom despite the company being established through Park Soo Hong's earnings. 100% of the company's stakes were discovered to belong to his older brother Park Jin Hong and his family.

2. We also confirmed that a new corporation called 'Theier' was established under his brother's name in January of 2020. It was confirmed that 1.7 billion KRW (1.5 Million USD) was invested into the company and we requested the source of the funds to establish the new company. We requested the details seven times through the tax accountant in charge but did not receive any response back. After such issues were raised, Park Soo Hong continued to attempt to resolve the problem with his brother through our law firm.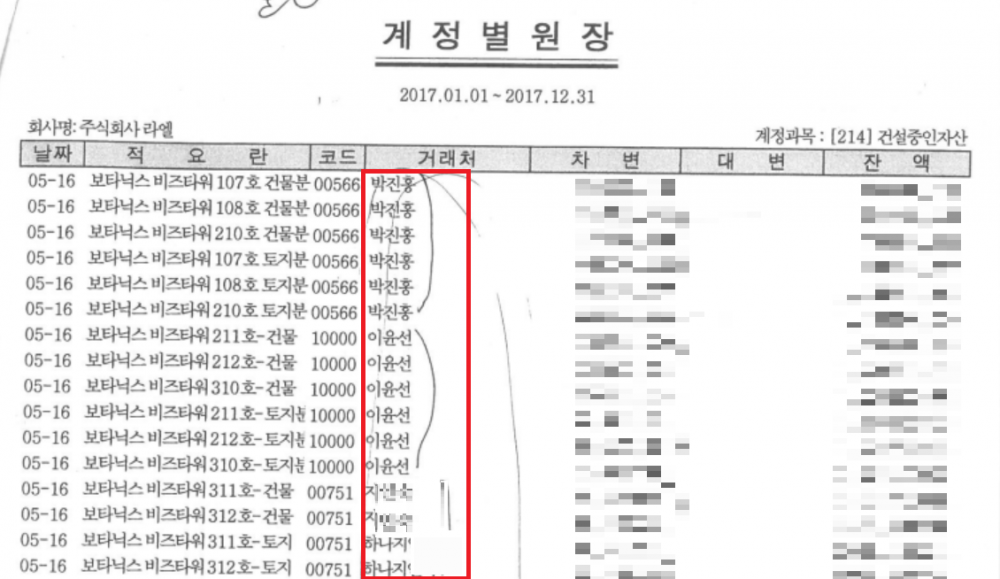 3. The following is the agreement Park Soo Hong presented to his brother:

- All properties belonging to Park Jin Hong and his children shall be disclosed and all properties belonging to Park Soo Hong shall be disclosed to each other. After revealing all details of the properties, the ownership shall be divided into a 7:3 ratio, 7 belonging to Park Soo Hong and 3 belonging to his older brother. Corporate property shall be divided in the same way.

- Park Jin Hong and his spouse shall clearly apologize to Park Soo Hong for maliciously spreading information to ruin Park Soo Hong's image, embezzling company property, and failure to settle accounts for Park Soo Hong.

- If an agreement is reached, Park Jin Hong and his spouse will publically apologize for causing concern to many people and show sincere apology through future donations and volunteer activities. A memorandum concerning this shall be prepared along with a memorandum of the property statements.

-After the agreement is settled, Park Jin Hong and his spouse will reconcile with Park Soo Hong and cease all malicious slandering against each other.


4. However, Park Soo Hong's brother, Park Jin Hong, and his spouse refused to accept the agreement. Rather, they created slanderous articles about Park Soo Hong through various media outlets by releasing an alleged report from an unidentified acquaintance. In response, Park Soo Hong believes his brother no longer has the will to resolve the issue smoothly and has decided to take legal measures. We inform you that Park Soo Hong will file for a civil and criminal complaint on April 5, 2021.


5. We would also like to express our position on the groundless slanders and reports. The land and building that was reportedly owned by both Park Soo Hong and his brother with a 5:5 ratio, does not belong to Park Soo Hong. It can be seen that Park Soo Hong's name is not on the deed. Park Jin Hong and his family's names are listed as owners of the deed. In addition, Park Soo Hong is not listed as the owner of the shopping complex even though his funds were used to purchase the building. Park Soo Hong was not able to get back the 1 billion KRW invested at that time.


6. In regards to the claims that there are three apartments under Park Soo Hong's name, Park Soo Hong only has two apartments under his name. Currently, one of them is being sold, hence, Park Soo Hong will be left with one apartment. Park Soo Hong had only claimed fair share for his thirty years of efforts after the issue surfaced. Park Soo Hong did not use the term "Left with nothing" and the phrase only stemmed from the netizen's claims. In the end, it can be seen as an attempt to tarnish Park Soo Hong's image by a person who is pretending to be his brother's acquaintance.

7. In addition, the claims that Park Soo Hong's brother agreed to meet with Park Soo Hong on April 2 but was not able to because Park Soo Hong did not show up is a clear lie. There was an attempt to meet on that day but Park Soo Hong's brother suddenly stated he could not come out because he claimed his daughter was sick. This has been verified as Park Soo Hong's legal representative was able to obtain a recording of their conversation.

8. We reiterate but Park Soo Hong was able to secure evidence only after belatedly checking the current issue with the tax accountant who had overseen the tax affairs of the corporation for a long time. The accounting management has been done by his older brother and his spouse, hence, his older brother must disclose all details regarding the finances. Nevertheless, Park Soo Hong's brother has repeatedly ignored our request and still has not provided any documentation.

9. Therefore, legal measures are the only possible means to reveal Park Jin Hong's bank account transactions to confirm all this. All the wrongdoings will eventually be clarified through investigative agencies and the law. There is a high possibility that there is a long legal battle that will be prolonged in the future. Once again, Park Soo Hong deeply apologizes for causing concern to many people due to his family issue."