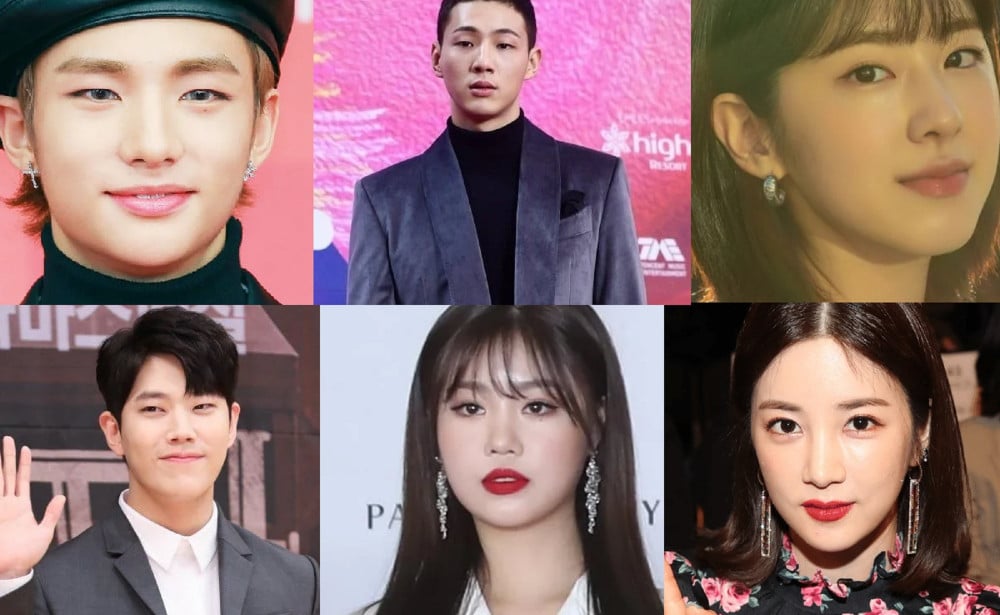 Netizens are parodying the drama 'The World of the Married' in order to criticize school violence.
On a community forum, a netizen made a post titled '2021's new drama 'The World of School Violence' (A Generation of Adolescent Bullying), coming soon'. In the post featuring the imaginary drama, the uploader included Jo Byung Kyu, Ji Soo, Kim Dong Hee, and Dong Ha as the male leads and casted Park Hye Soo and Shim Eun Woo as the female leads.
In addition, the netizen made a list of "OST singers" for the fake drama, which included Stray Kids' Hyunjin, (G)I-DLE's Soojin, the original members of April, and A Pink's Chorong.
Along with their names and the photos, the netizen wrote a "famous line" for each celebrity that pertain to their responses to the bullying allegations. For example, for Ji Soo, it says: "I always lived with an weary heart in the past", and for Chorong, it reads: "I did hit you, but...".
The uploader also wrote a final line with a personal comment that reads: "I never want to see any of you again."
Netizens seeing the post left reactions such as:
"lol the casting..."
"I just feel bad for the actors, actresses, and the other members in their respective groups for being related to all this"
"Never want to see y'all"
"So good, what a great way to organize it"
"I will remember you"
"It's uncanny how the 'actresses' here look alike"
"I thought this was real lol"
In related news, a rumor recently surfaced that a famous girl group member had also bullied a fellow student ever since they were in the 5th grade.