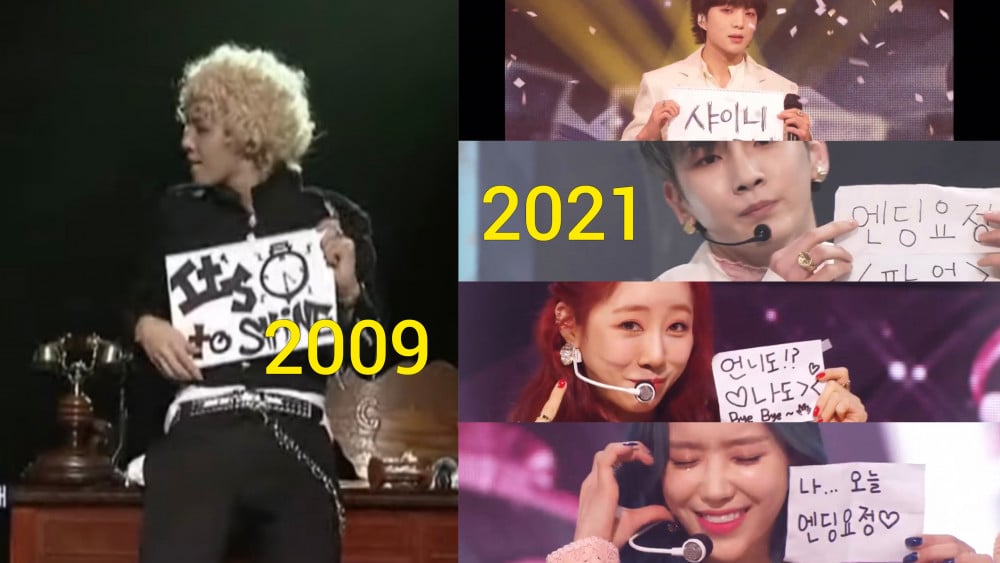 The Ending Fairy Message has been a hot topic these few months, as idols have been putting messages for fans on a paper before their performance is over.
Fans debated who started it, but eventually, it turned out that G-Dragon did it before all current idols debut. He did back in 2009.
Netizens started talking about and amazed at how G-Dragon is always ahead of his time.
"Really ahead of his time."
"The trendsetter."
"Goosebumps."
"He did that again first with the light stick and now the Ending fairy."
"GD sets the blueprint."
"He's doing the Mnet fairy ending before it was a thing."
What do you think about this? G-Dragon is indeed ahead of his time.