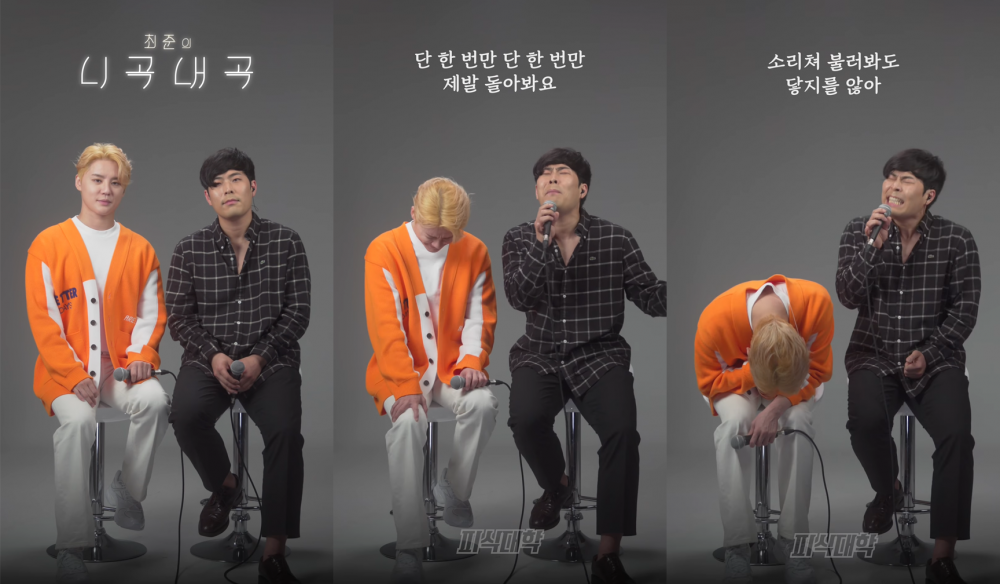 Comedian Kim Hae Jun and Junsu's duet of the song "Love Is Like A Snowflake" is gaining much attention.
The short duet was uploaded to the comedy YouTube channel, 'Psick Univ' as a part of the series 'Choi Jun's Your Song My Song.' The song was posted with the title "Choi Jun's - Love Is Like A Snowflake (feat. Junsu)" where the two individuals beautifully sang the song together.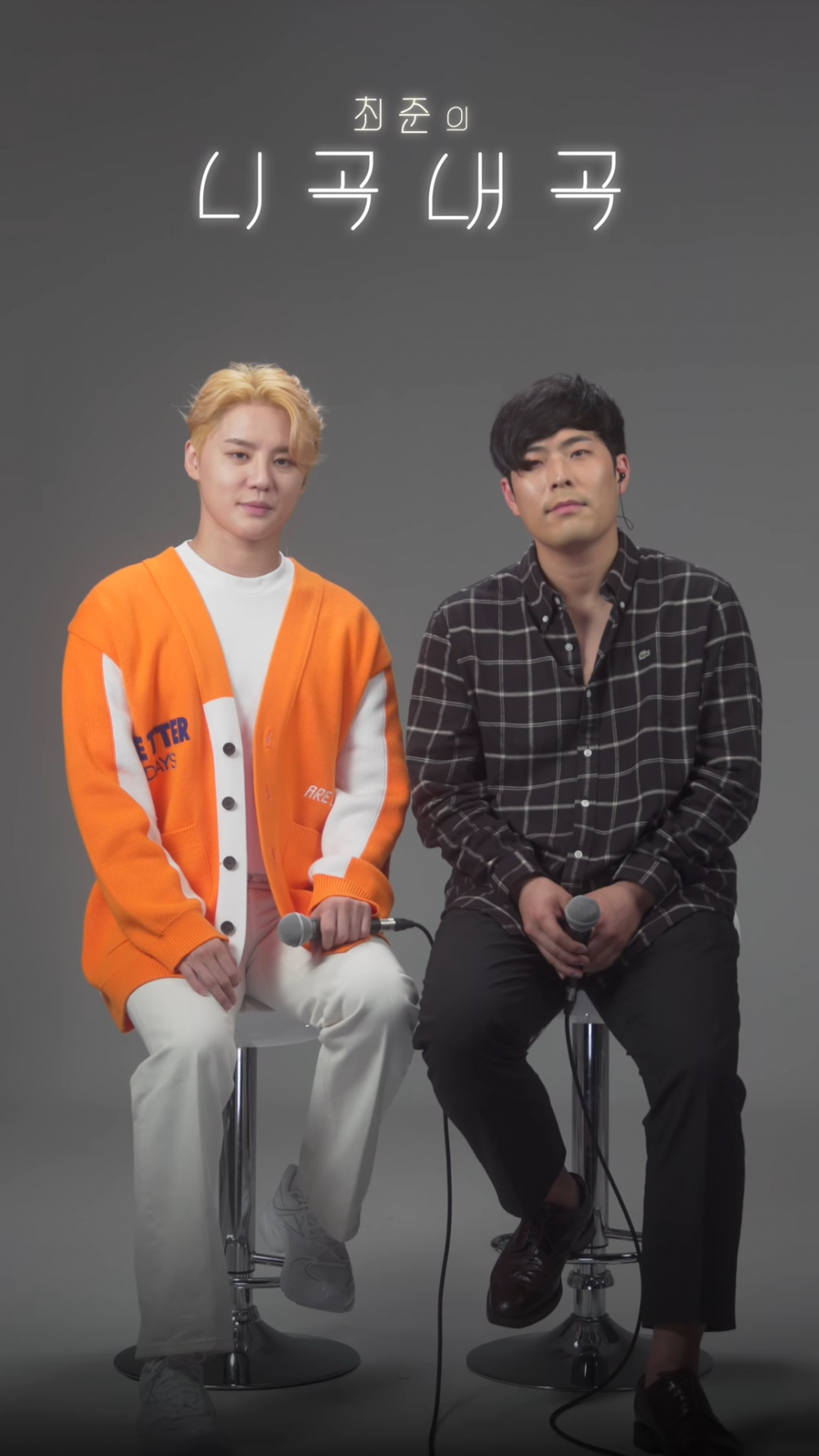 'Choi Jun's Your Song My Song' is a series where Kim Hae Jun turns into his character 'Choi Jun' and sings with his guest who is invited to the show. The song that 'Choi Jun' decided to sing "Love Is Like a Snowflake," which is a song released in 2014 by Junsu.
Junsu began singing the first verse of the song and showed off his exceptional vocals and singing skills. He impressed his listeners with his impeccable singing that sounds exactly like a pre-recorded audio.
Next, 'Choi Jun' took over and began singing verse two of the song. He put all his soul into the song and sang the song in all seriousness. However, Junsu couldn't keep himself composed as he found 'Choi Jun's character hilarious.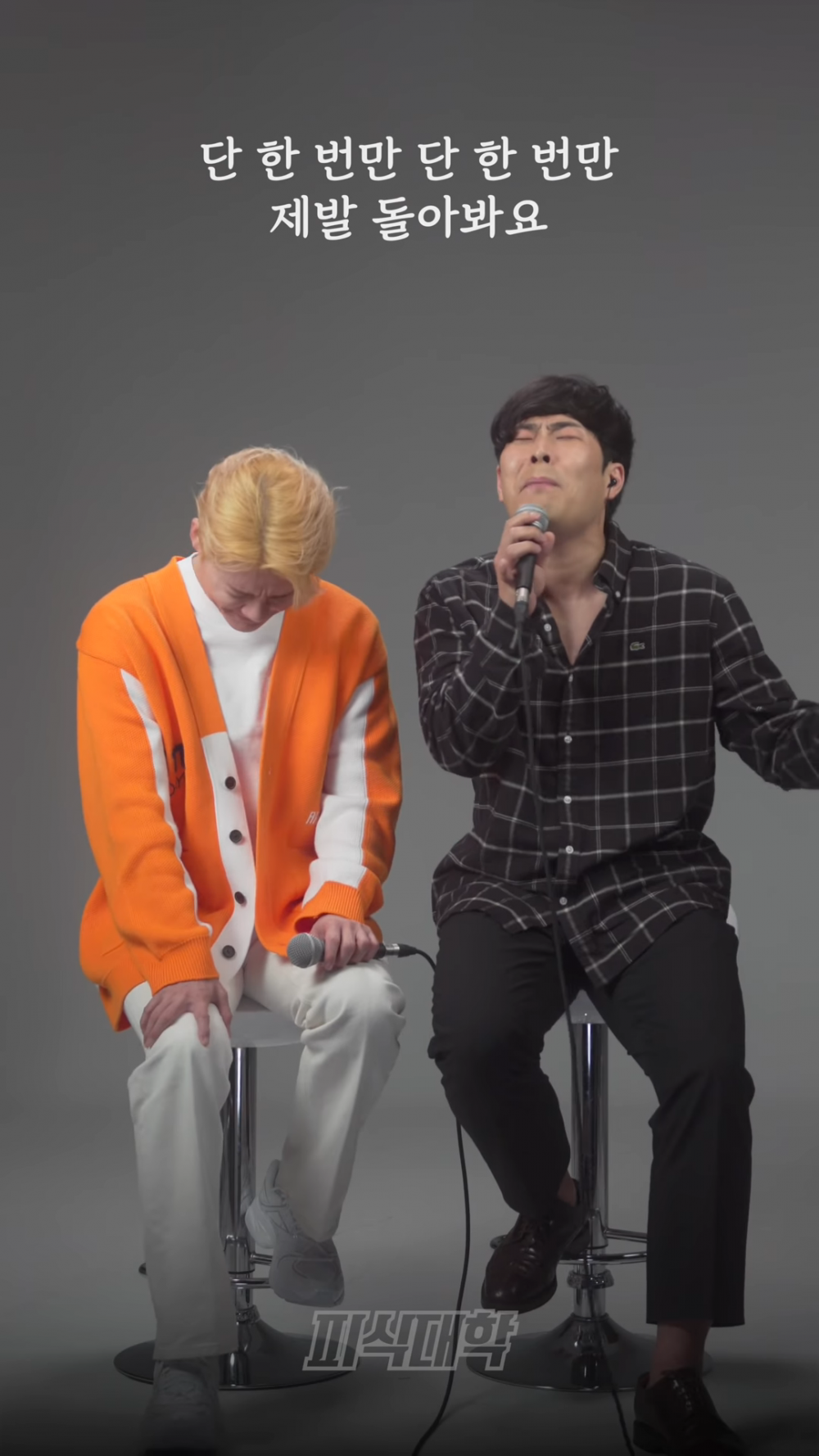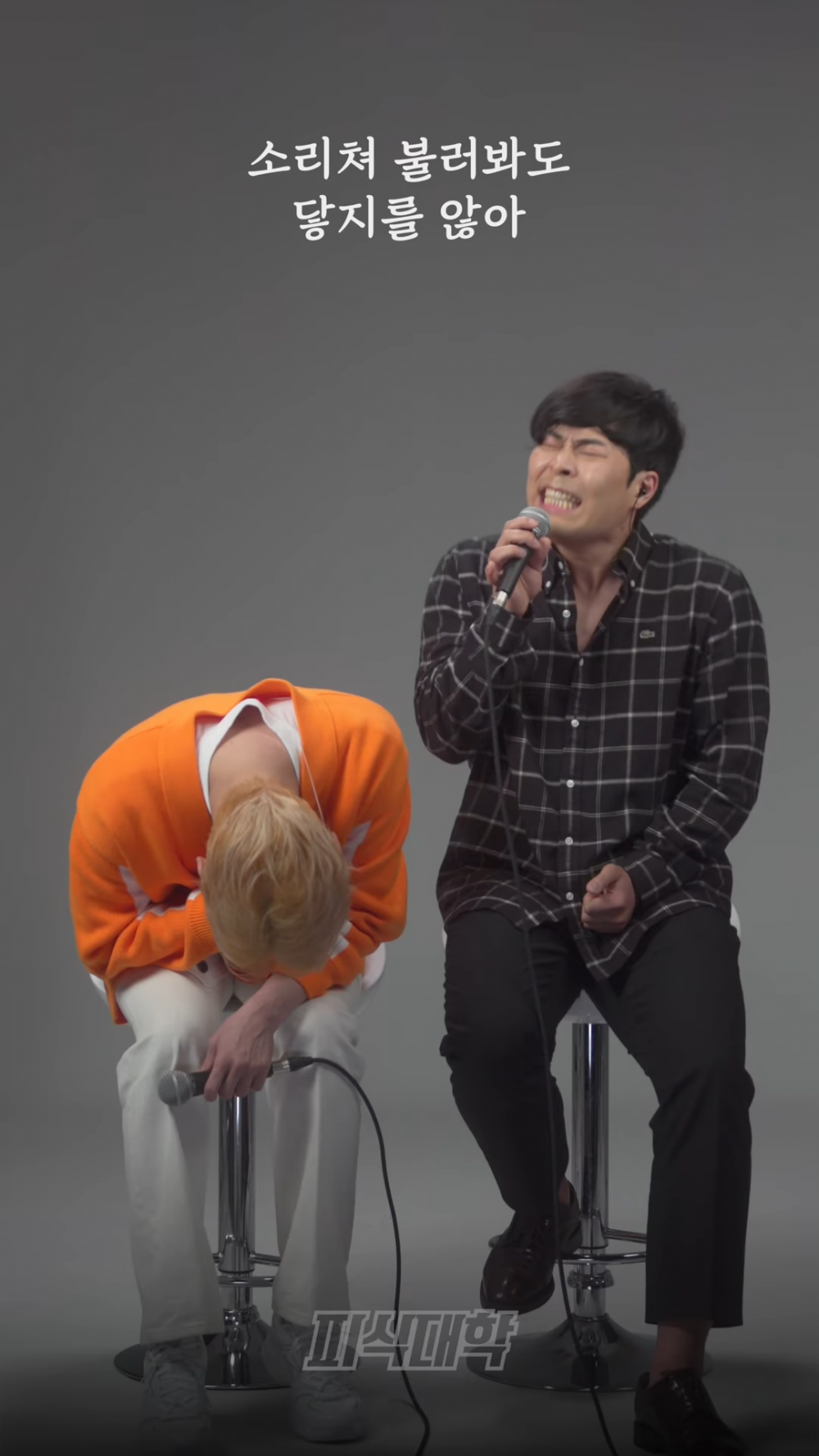 'Choi Jun' sang the song in a voice that is unique to his own and reinterpreted the song completely. Junsu who continued to watch 'Choi Jun' in fascination could not keep himself composed at the end. Junsu covered his face to burst into laughter while Kim Hae Jun maintained his character.

After watching the collaboration between the two men, netizens commented, "Junsu is almost crying when you watch the behind-the-scenes video," "This Choi Jun character is a genius," "I love Kim Hae Jun," "It's so funny how Junsu keeps looking at Choi Jun in fascination, lol" and "They actually suit each other well, lol."