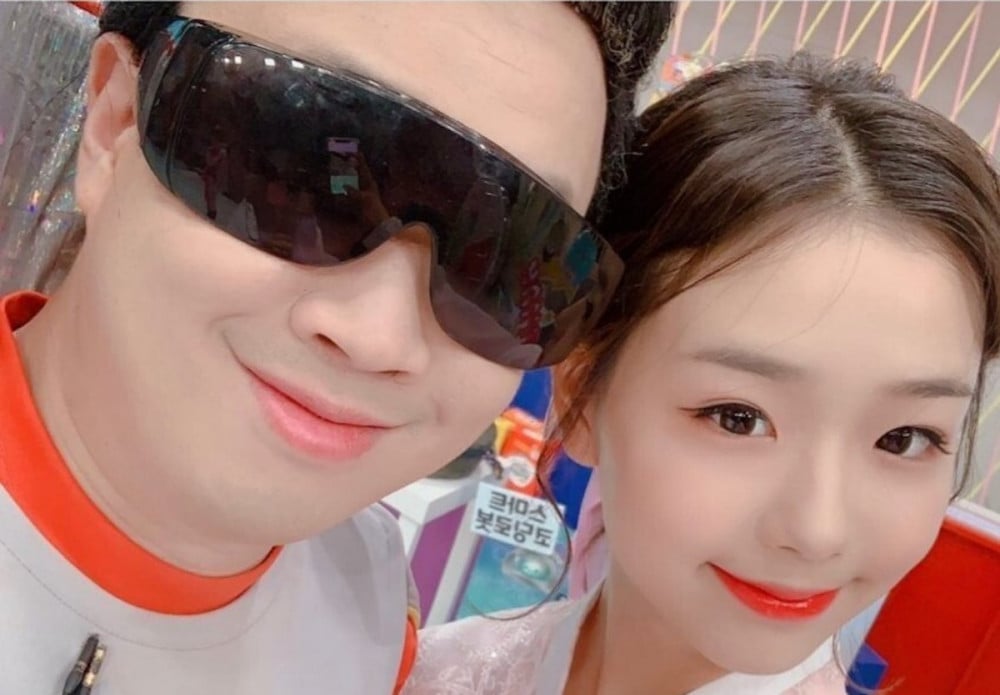 On April 19, former MC of the EBS program 'Talk! Talk! Boni Hani', Kim Chaeyeon, spoke up about her physical assault controversy, 2 years after the events made headlines.
Previously in December of 2019, controversy stirred after some viewers accused comedian Choi Young Soo, a cast member of 'Boni Hani', of hitting Chaeyeon and making rude remarks toward her. However, all of the parties involved including the production cast of 'Boni Hani', as well as Chaeyeon's agency at the time, denied the accusations as false.
Despite multiple attempts by the show, the agencies of Chaeyeon, comedian Choi Young Soo, and more to clarify that there was no violence or verbal harassment, criticism continued until 'Boni Hani' was forced to halt production temporarily, and both comedians Choi Young Soo and Park Dong Geun left the show and halted all of their promotions.
Now, approximately 2 years later, 'Boni Hani's Chaeyeon has decided to speak up and share her side of the story via her personal Instagram. Read her statement below.
"Hello, this is Kim Chaeyeon.

First, I sincerely apologize for writing this post too late, after such a long time has passed. Beginning in 2019, I was able to work with so many wonderful people on the set of the education program, and it was truly an honor and a joy to work with the cast and crew. I was able to learn so much and grow as an individual because of the caring advice of the staff and the cast, and I was able to wrap up the program successfully. Of all of the cast members, Choi Young Soo-nim was one of the cast members who helped me and treated me especially well, and I am still on very good terms with him. I sincerely hope that everyone will know this one fact: I was never hurt by the events which took place in late 2019. However, I apologize to the viewers for my inappropriate actions and joking behavior, which caused so many people misunderstandings, when I should have acted properly and responsibly as a public figure. I will act more responsibly from now on.

I sincerely regret that I am only able to share my personal side of the story now, so long after my former agency's past statement. I hope that there will be no more misunderstandings. Finally, thank you to all of the viewers who watched 'Boni Hani' until the end."
Meanwhile, EBS's 'Talk! Talk! Boni Hani' came to an end back in March of this year.