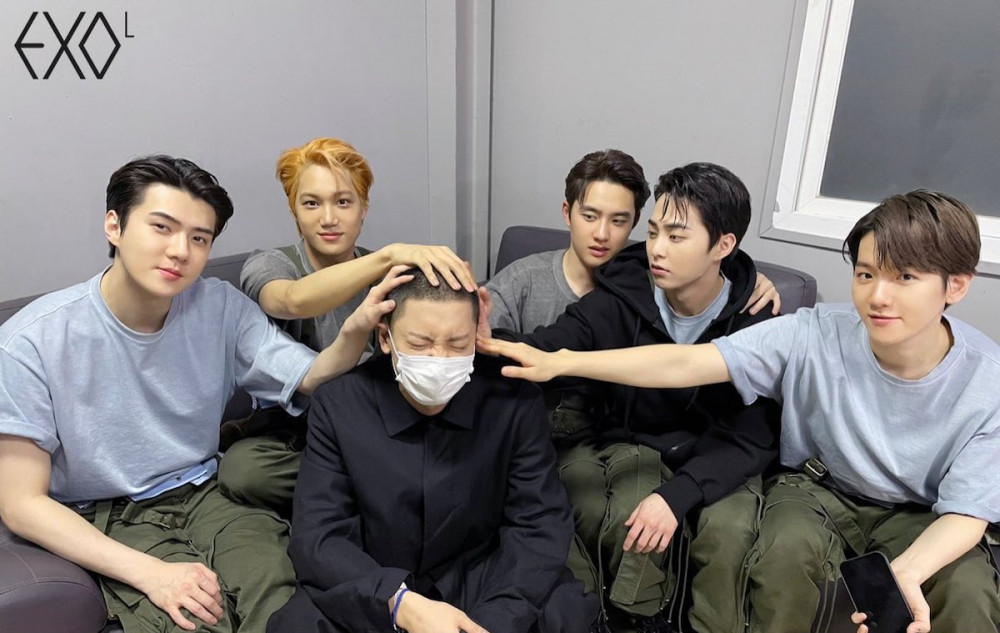 EXO-Ls must be having a wonderful day today, marking the 9th debut anniversary of EXO!
At exactly 12 AM KST on April 8, EXO surprised fans with a major spoiler film from their comeback MV set! The members each took turns greeting fans in light of their 9th anniversary, and confirmed that they would be returning with a brand new concept very soon.
Then, in a brand new Lysn app update, the EXO boys continued their group tradition of sending members off for mandatory military service, by putting their hands together to rub Chanyeol's clean-shaven head! As many of you know, Chanyeol began his mandatory military service duties back on March 29, becoming the 5th member of EXO to do so.
Seeing the beloved group tradition continuing with Chanyeol absolutely delighted fans around the globe, with EXO-Ls trending various hashtags like #EXO9thAnniversary and more throughout the day.
It looks like Baekhyun will be next to have his members rubbing his head for good luck next month!