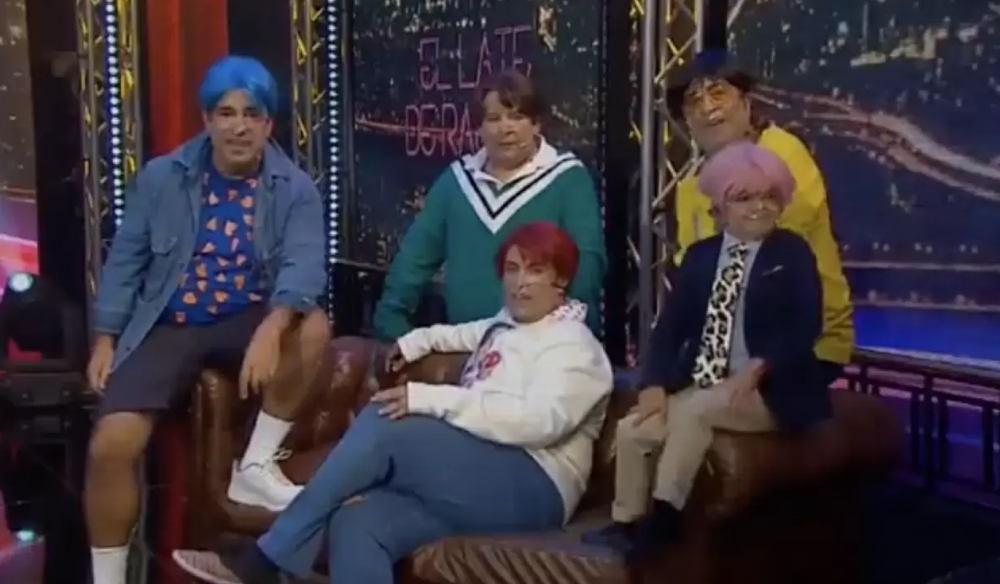 There has been an increase in Asian hate crimes across the world. There also have been various racist remarks and racist depictions of various Korean celebrities, such as the malicious comments directed at football (soccer) player Son Heung Min and the Chile TV show 'MiBarrio.'

The Chilean comedy show has been under fire as they made derogatory and racist jokes about the BTS members relating them to the pandemic. Many netizens banded together, criticizing the comedy show for being extremely insensitive amidst the increasing discriminatory attacks directed at the Asian Community worldwide.
As the controversy increased, and many netizens, including BTS fans, rallied together, continuing to criticize the show for their thoughtless actions. Netizens tweeted various messages using the hashtags #RacismIsNotComedy and #ElRacismoNoEsComedia.

Then on April 12th, Mega, the Chilean television network behind the comedy show, posted their apology regarding the recent controversy.

The @BTS_Chile Twitter account translated the apology, which read: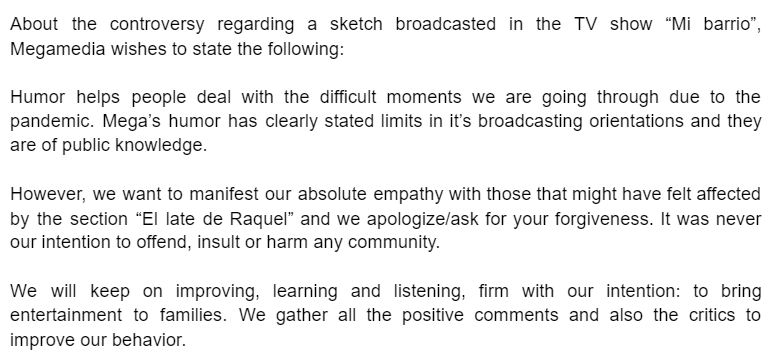 Despite the posted statement, many netizens once again criticized the Chilean television network's seemingly insincere apology. Netizens pointed out that the apology was not an actual apology and further expressed their anger.