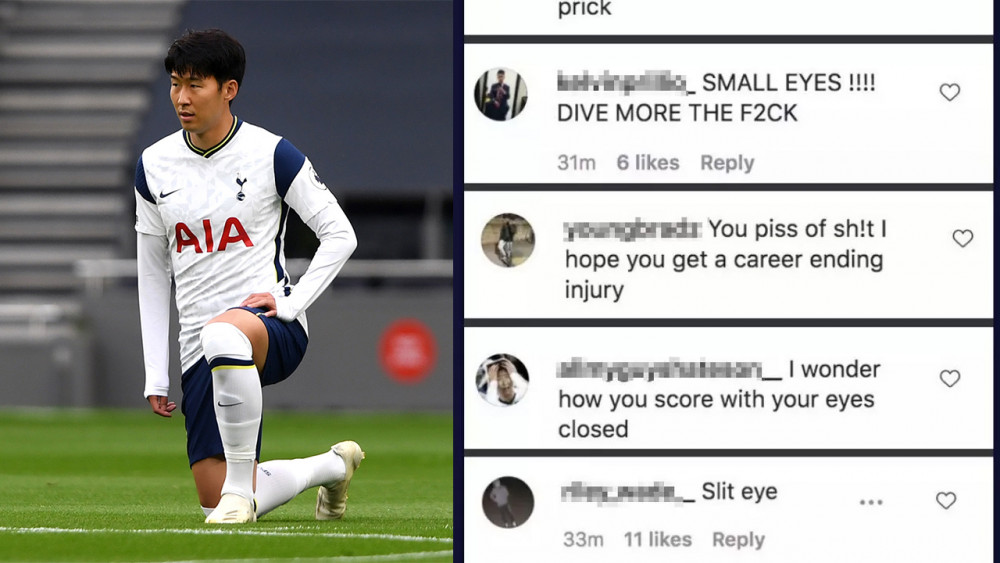 Tottenham Hotspur star football (soccer) player Son Heung Min is suffering from racial slurs and malicious social media comments.
Tottenham announced that they would sternly deal with racism.
On April 11, Tottenham lost 1-3 to Manchester United in the 31st round of the English Premier League in the 2020-21 season at Tottenham Hotspur Stadium in London, England.

Son Heung Min scored the first goal in the 40th minute of the first half, but Tottenham was not able to win the match after giving up three goals to Manchester United.

The controversy started after the match had been completed.
Some of the Manchester United fans had flocked to Son Heung Min's social media to leave racist slurs and malicious comments.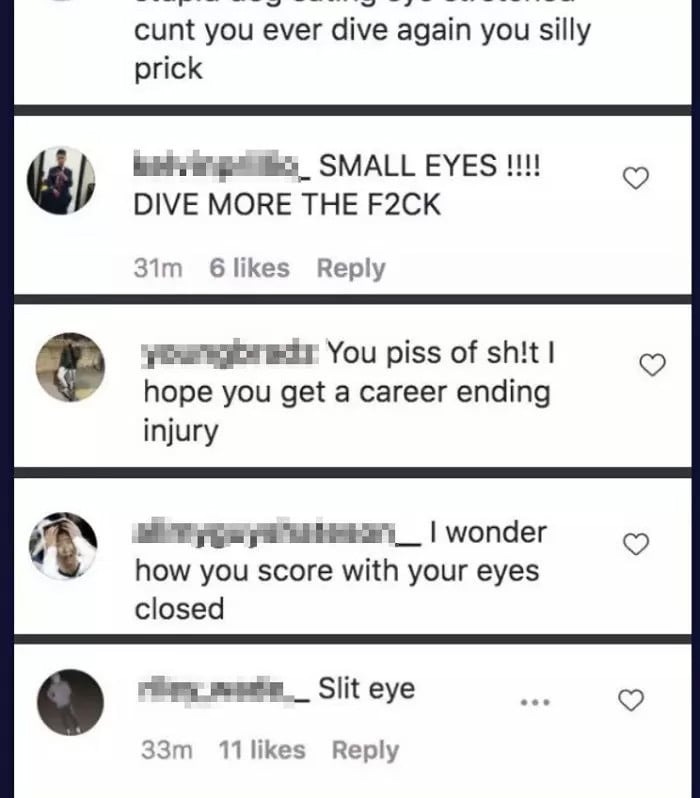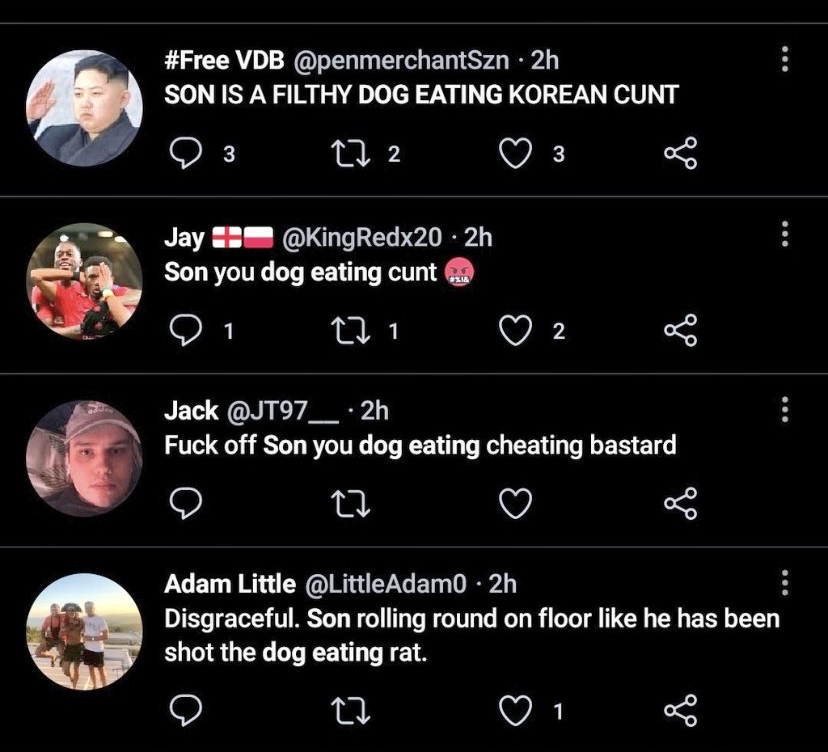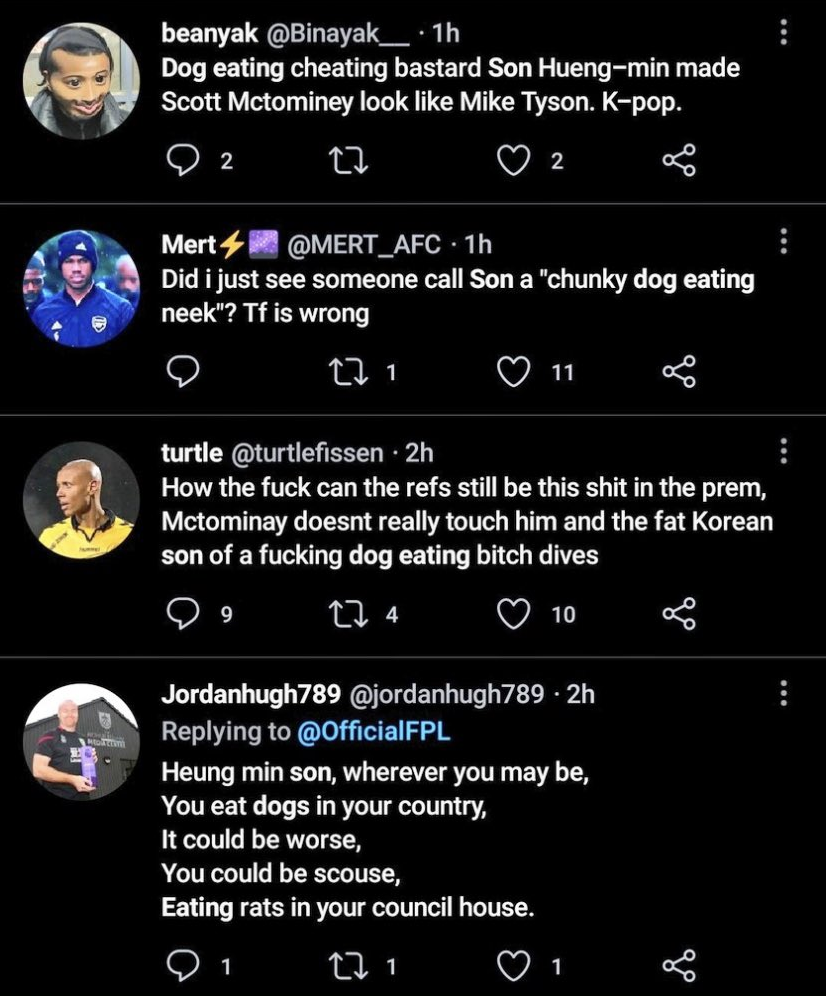 The fans left numerous comments such as "Dog eating cheating b****d Song Heung Min," "Son is a filthy dog eating Korean c***," " and more.
It seems that many Manchester United fans were unhappy that Scott McTominay's goal was not counted, but Son Heung Min's goal was.
After the racist comments became too severe, Tottenham made a statement stating they will take effective action. They stated, " Another matchday and more abhorrent racial abuse suffered by one of our players. This has again been reported to the platforms, and we shall now undertake a full review alongside the Premier League to determine the most effective action moving forward."
Korean netizens are wondering why football fans are so racist and toxic.