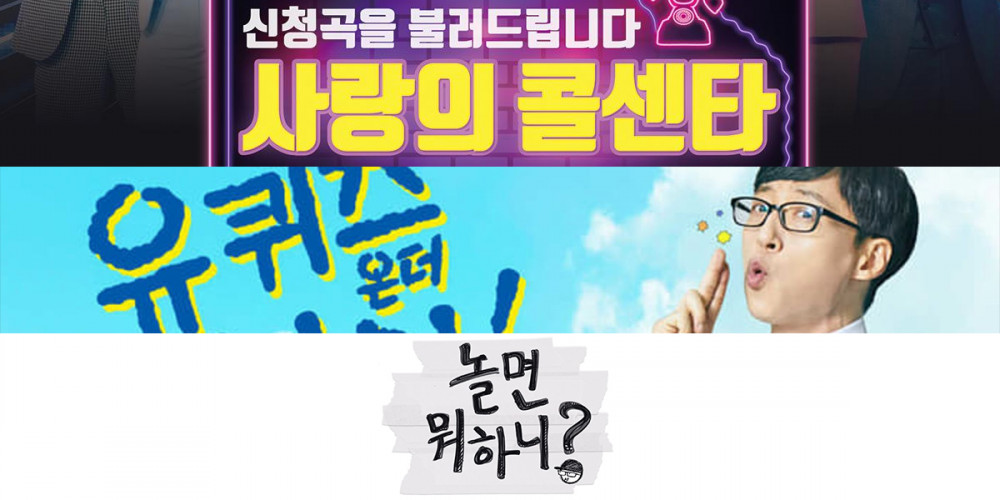 Lim Young Woong and Yoo Jae Suk led the top-ranking variety shows this month.
According to the Korea Institute of Corporate Reputation, 'Romantic Call Center' was at the top of the April data, followed by 'Yoo Quiz on the Block' and 'Hangout With Yoo'. The first show was searched along with Lim Young Woong, and Yoo Jae Suk is the lead MC for the #2 and #3 shows.
The rest of the shows ranked were, in order, 'I Live Alone', 'PPONG School', 'Yoon Stay', 'Knowing Brothers', 'Unexpected Business', '1 Night 2 Days', 'Running Man', 'Radio Star', 'Masked Singer', 'My Little Old Boy', 'Steel Troops', 'Immortal Song', 'Baek Jong Won's Alley Restaurant', 'Superman is Back', 'Taste of Wife', 'Same Bed, Different Dreams', 'Don't Be the First One', 'Where Is My Home?', 'Point of Omniscient Interfere', 'Amazing Saturday', 'Delicious Rendezvous', 'Law of the Jungle', 'Phantom Singer', 'All the Butlers', 'Basketball', 'The House Detox', and 'Sumi Cabin'.
Do you watch any of these variety shows?