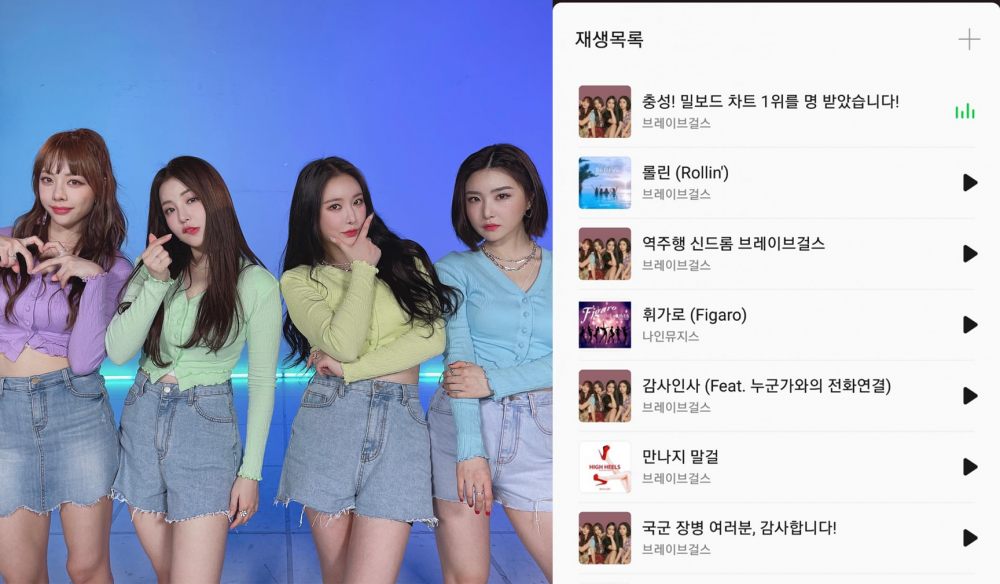 Recently, Brave Girls recommended a list of songs for soldiers who are serving their mandatory military service.
Brave Girls have always received much love and support from Korean soldiers who are serving. The girl group's song "Rollin" has been a long-time favorite for many soldiers and has been a major factor in Brave Girls rising in popularity. The group began gaining recognition and sky-rocketed in popularity after their live performance of the song for the Korean soldiers went viral. In the viral video, the soldiers sang and shouted in unison when Brave Girls came up to the stage to perform.
Due to the girl group's popularity through the Korean army base, Brave Girls selected the songs that Korean soldiers might enjoy very much. Each member chose three songs each to complete the playlist.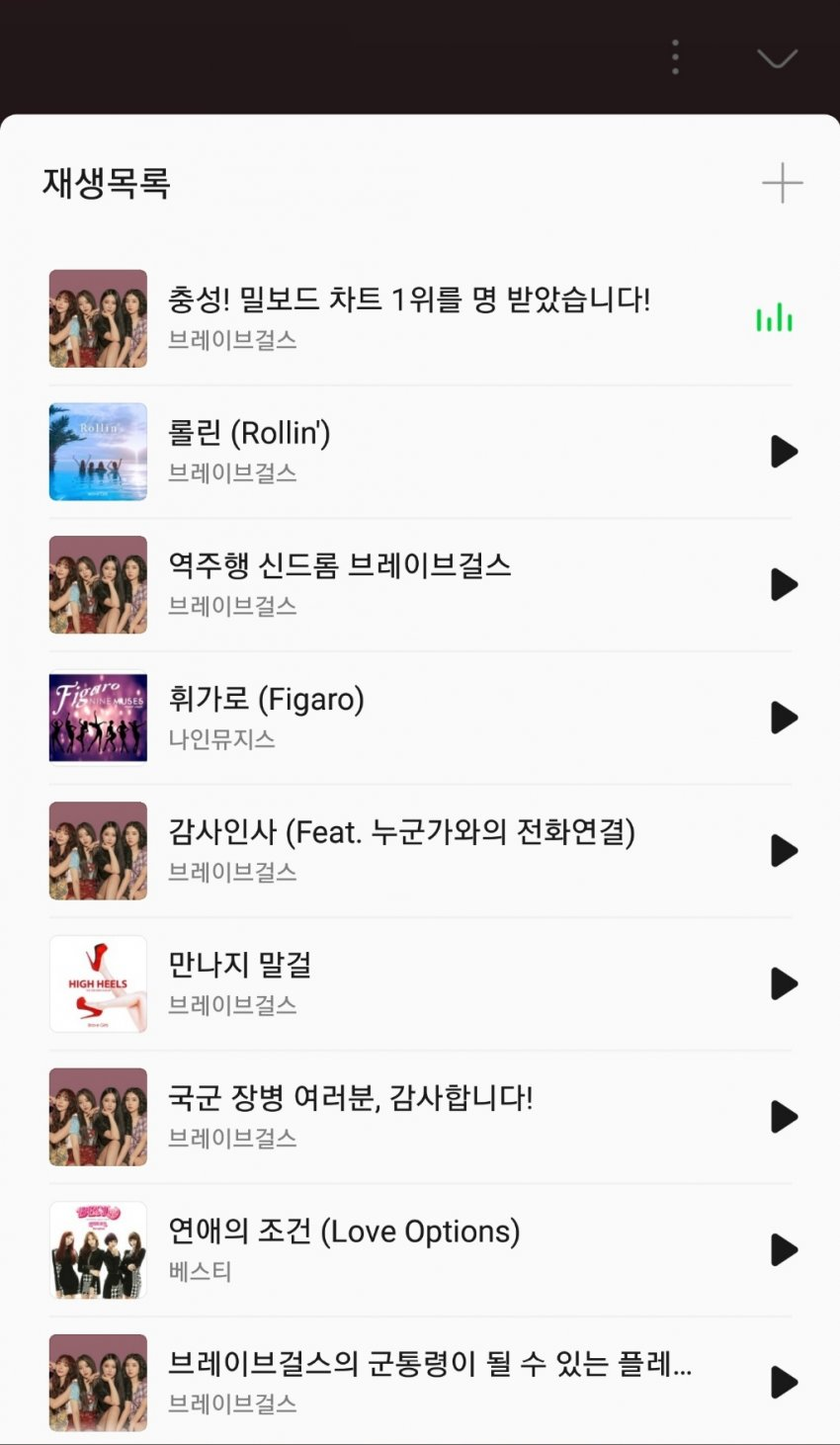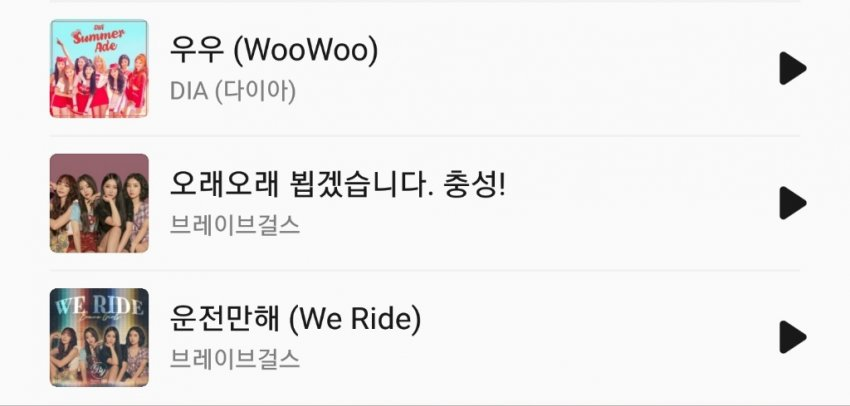 The playlist was shared in an online community so that other netizens will be able to enjoy the songs as well.
Eunji suggested SONAMOO's "I Like U Too Much," DIA's "On The Road," and Oh My Girl's "Nonstop."
Yujeong recommended BESTie's "Love Options," DIA's "Will You Go Out With Me?" and T-ara's "What's My Name?"
Minyoung suggested "Figaro" by Nine Muses, Playback's "I Wonder," and Yubin's "LADY."
Yuna recommended DIA's "WooWoo," Rainbow's "A," and Cosmic Girls' "Boogie Up."