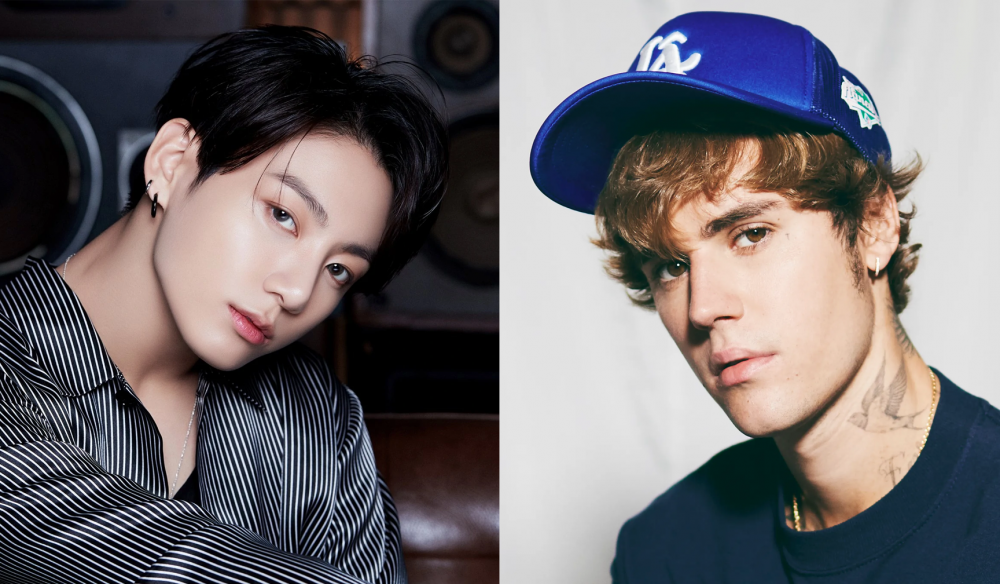 BTS fans know Jungkook has been a big fan of Justin Bieber as Jungkook released numerous cover songs from the artist.
Over the years, Jungkook has consistently uploaded cover songs of Justin Bieber on Soundcloud and shared his admiration for Justin Bieber.
Now, after the announcement that HYBE had merged with Ithaca Holdings, fans want to see the collaboration that was unimaginable before. One netizen created an online community post with all of Jungkook's cover songs and expressed their hopes that the two artists can collaborate.
The netizen also explained that overseas fans want the same and are wishing that Jungkook and Justin Bieber can collaborate. The post's creator also included a fan-made song in which the fan stitched the audios of the artists together.
Fans also expressed how it would be nice for Jungkook to collaborate with Justin Bieber. Many fans are getting their hopes up since the merger might make it easier for the artists to work with each other.
Fans commented, "Jungkook's voice actually sounds very good with Justin Bieber's voice," "These covers are so good," "I wonder if Justin Bieber heard Jungkook's cover songs," "I feel Jungkook's voice fits well with pop songs," "Jungkook thanks for singing all these songs," "Yes, I want the collab!" "I will be the first to listen to their collab song," "I would love for them to work with each other," "Jungkook's really good at singing pop songs," and "I feel they will collaborate soon."