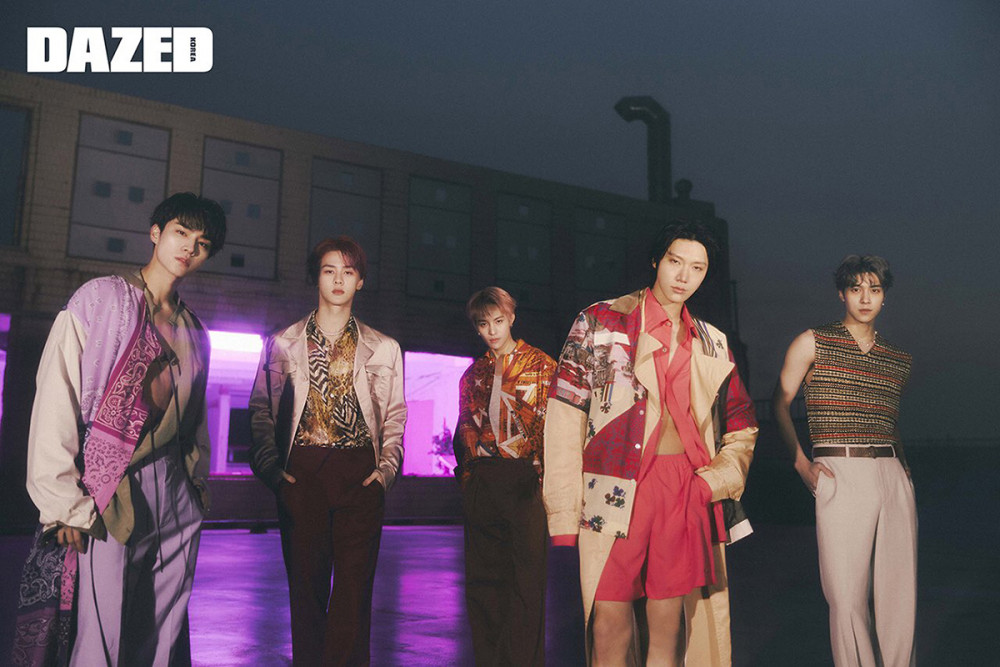 WayV members TEN, Kun, Xiaojun, Hendery, and Yangyang posed for a stylish pictorial in the April edition of 'Dazed' magazine!
Through this pictorial, the WayV members demonstrated how much the group has matured with their latest comeback "Kick Back" by pulling off edgy, bold fashion styles. The boys can be seen posing outdoors with dramatic lighting, or indoors where unique props serve as additional light sources.
Check out some of WayV's 'Dazed' previews, below!