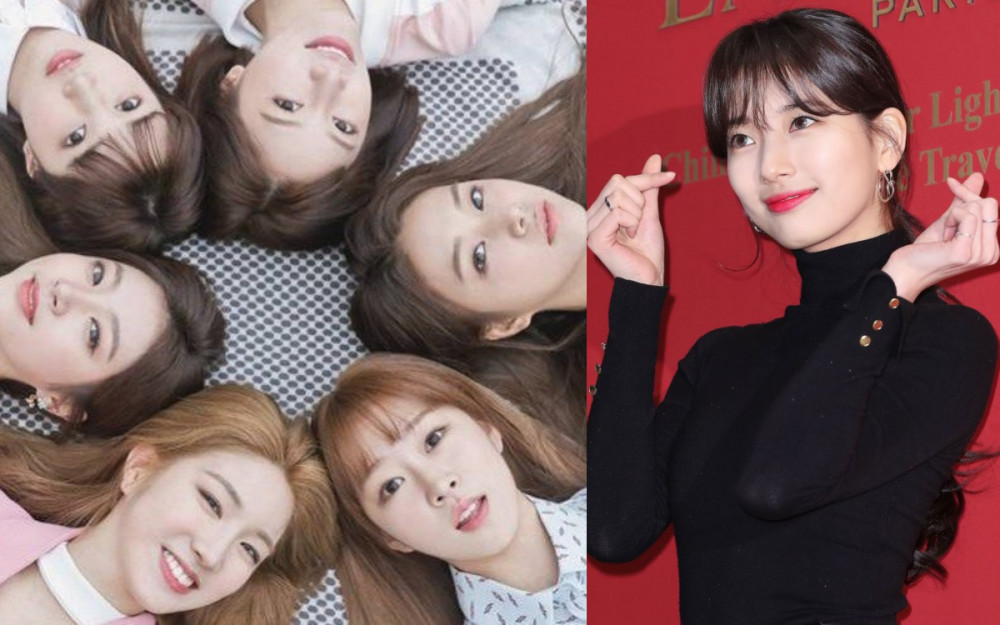 Suzy recently promoted LABOUM's 2016 single "Fresh Adventure" to fans on her personal Instagram account.

On March 28 KST, the idol-actress took to Instagram to upload a screen capture of her streaming the song, captioning the image with, "To the imaginary imaginary future, shall! we! go! 🍑🍐🍒🍊🍉 #SongSuggestionGram 🔂🔂🔂🔂🔂 #LaBoum 🍑 #FreshAdventure 🍀 #GrabYourSneakers 👟 #HiddenMasterpieceSong 👀 #+." She also tagged both the official LABOUM Instagram account as well as the personal account of member Soyeon, who she has been friendly with since the two attended middle school together.
In response, Soyeon commented the post with "♥ㅠㅠ♥." Fans also responded to the post to express their own love for LABOUM and the song, which is currently re-climbing charts in South Korea.


Meanwhile, Suzy will be appearing in upcoming sci-fi fantasy film 'Wonderland,' directed by filmmaker Kim Tae Yong. The movie tells the story of a young woman who accesses a virtual world called 'Wonderland,' using artificial intelligence to be able to communicate with her boyfriend in a coma. 'Wonderland' is slated for release in the second half of the year.
Check out Suzy's Instagram post below!