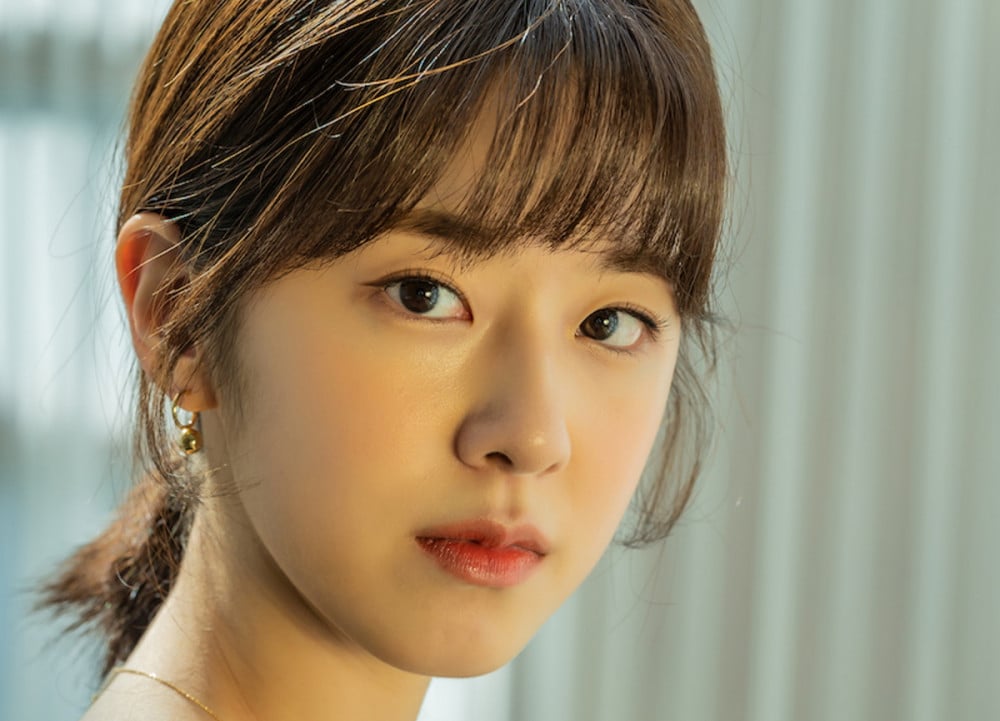 Park Hye Soo's label has responded to the bullying allegations against the actress with details and proof.

Despite Dispatch revealing a few of the actress' alleged bullying victims are lying, other classmates spoke up to say Park Hye Soo did bully other students. On March 4, her label Studio Santa Claus gave another update, exposing one of the alleged victims' lies. Though the alleged victim provided a photo to prove Park Hye Soo was at the karaoke room with them in 2009, the photo was in fact from 2010.

Studio Santa Claus stated as follows:

"1) It's a clear falsehood made by various people who claimed to have been victims of school violence by Park Hye Soo. Not only were their claims subjective, they were not corroborated with evidence and were confused with words and actions they carried out themselves in the past. As the claims of school violence are false, any additional statements made by the relevant parties can also be seen as false.

2) This is our position regarding the claims made by 'B'.

2.1) 'B' claimed she was bullied by Park Hye Soo in school and it was to the point she became severely blooded after repeated assault. 'B' also claimed Park Hye Soo cursed at her father during a call. However, none of the messages sent to Park Hye Soo from 'B' hints at the alleged bullying after the time of the alleged incident. In fact, when Park Hye Soo did not respond to 'B', 'B' sent a message warning Park Hye Soo not to ignore her messages. It's difficult to be convinced of her claims when she asked Park Hye Soo not to ignore the messages after allegedly being assaulted to the point of being bloodied and having her father cursed out over the phone.

2.2) 'B' gave a press interview on March 4 claiming the bullying took place around 2010 when they were in their 3rd year of middle school and the karaoke room photos were dated a year before in 2009. However, the photo was taken in 2010 as seen through the photo file clearly. This is how it can be determined 'B's interview was a lie.

2.3) As seen in previous articles and eyewitness testimonies, Park Hye Soo was not at the karaoke room. She was also not present in the alleged basement where the 2nd round of assault happened. This is consistent with eyewitness testimonies of people at the scene. Looking at the reported articles and statements from witnesses, it can be determined Park Hye Soo had nothing to do with the 1st and 2nd round of assaults. It was claimed the 3rd round of assault happened at the playground. However, the assailant was a third party and not Park Hye Soo. This information can be found in the interview from the assailant themselves.

2.4) The credibility of 'B' is also in doubt as their claims keep changing. The initial claim was made on February 22, 2021 via social media, but it was later on the level and details of the claim changed once to 'group bullying' and 'instigating assault' through an interview given on February 24. Later, the claim changed once more on March 4 to make Park Hye Soo the cause of bullying.

3) The company has already filed lawsuits against the relevant parties who created false rumors, and an investigation has started. We've also submitted the evidence to the investigative agency and will submit additional evidence if necessary. We'll also be taking legal action against those who create additional lies and try to justify the false claims.

4) The company will take means to assure those behind the lies will be held legally responsible. We ask everyone to refrain from reckless speculation and unreasonable slander."

What are your thoughts on the statement by Park Hye Soo's label?