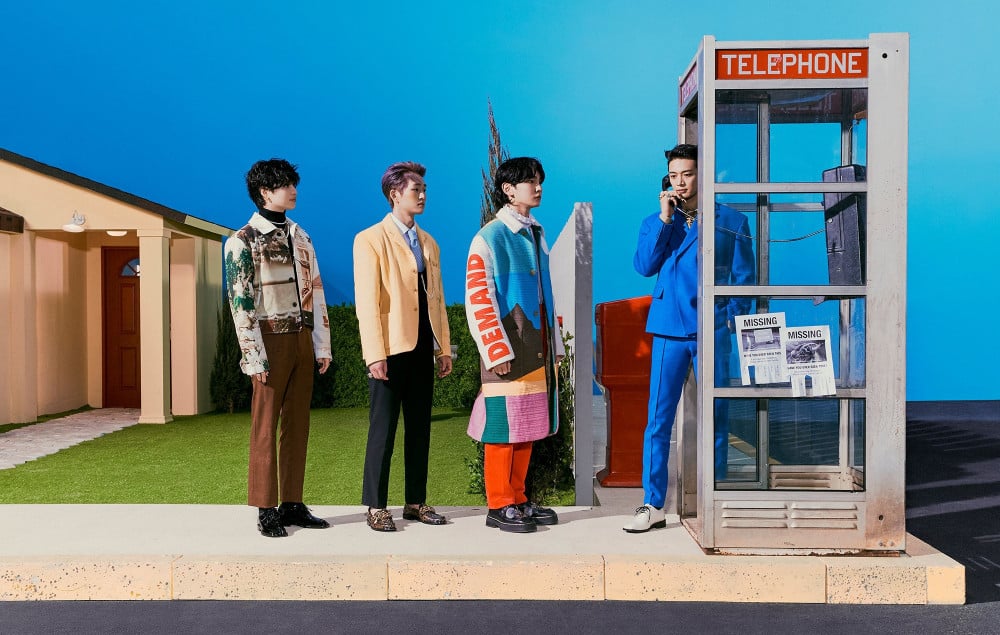 Netizens are discussing the true merits of SHINee since their last comeback.
It should not be easy for one to agree that SHINee is one of the most legendary idol groups for a number of reasons. And yet, a netizen on a community website specifically listed the merits of SHINee that proves how outstanding they are, especially as seen by their latest comeback.
The post reads:
"Even though they have been working together for 14 years, they came back with full force after 2.6 years of military hiatus (and achieving feats such as):
1. Their songs have hit #1 and #2s, ever since the drop on February 22 and to this day, remaining on 24hits on MelOn.
2. They broke their own album sales record.
3. The members' ages are 29, 31, 31, 33, but they don't give off that kind of vibe, and they say that they continually take care of themselves to make new 'leads'
4. They come to Bubble and V app really often and work hard to communicate, and then they thank their fans for playing with them when they are bored. They ask the fans whether it's not hard to be on V Live all the time and wish that it wouldn't put too much pressure on them. They worry about the fans more than about themselves but also tell the fans not to worry...
5. They said that they will try to go on every show they possibly can, like YouTube contents, and so through the variety shows, even after 14 years since debut, the number of their fandom is growing.
6. Above all, the members during this comeback are all having so much fun, and they try really hard until their bones are about to erode...they never do things 'just because'... They are so true to the SHINee promotions.

It's been the first comeback in a while and yet the scores are really good. The members, the staffs, and the fans are all really happy T_T They have a lot of years under their belt, but the truth is that SHINee is still '-ing' (a work in progress)!"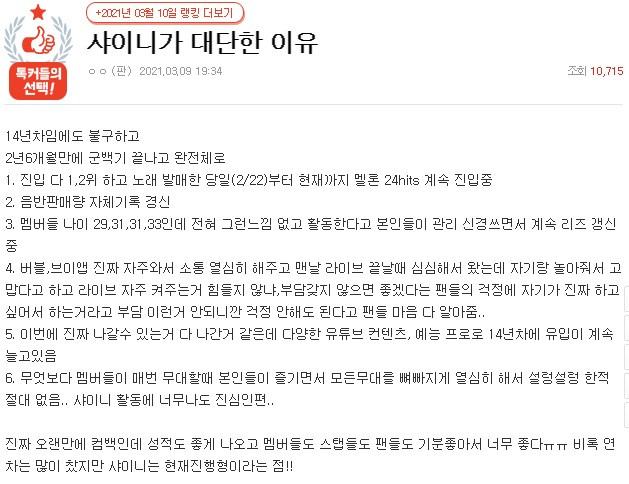 Do you agree with the post? Check out some comments below!
"I literally became their fan while they were doing their military service. And I have no regrets."
"They are so good at taking care of themselves and so good towards the fans..."
"They are veterans but they really do come to Bubble and V Lives because they want to..."
"If anyone's out there in the world who has never seen SHINee's performances...they are seriously missing out"
"Also, their fashion....visuals....everything...."
"Look how they bow down 90 degrees"
"SHINee is always so NEW"
"Can't believe they are all in their thirties almost...but Key looks even younger after his military service..?!"