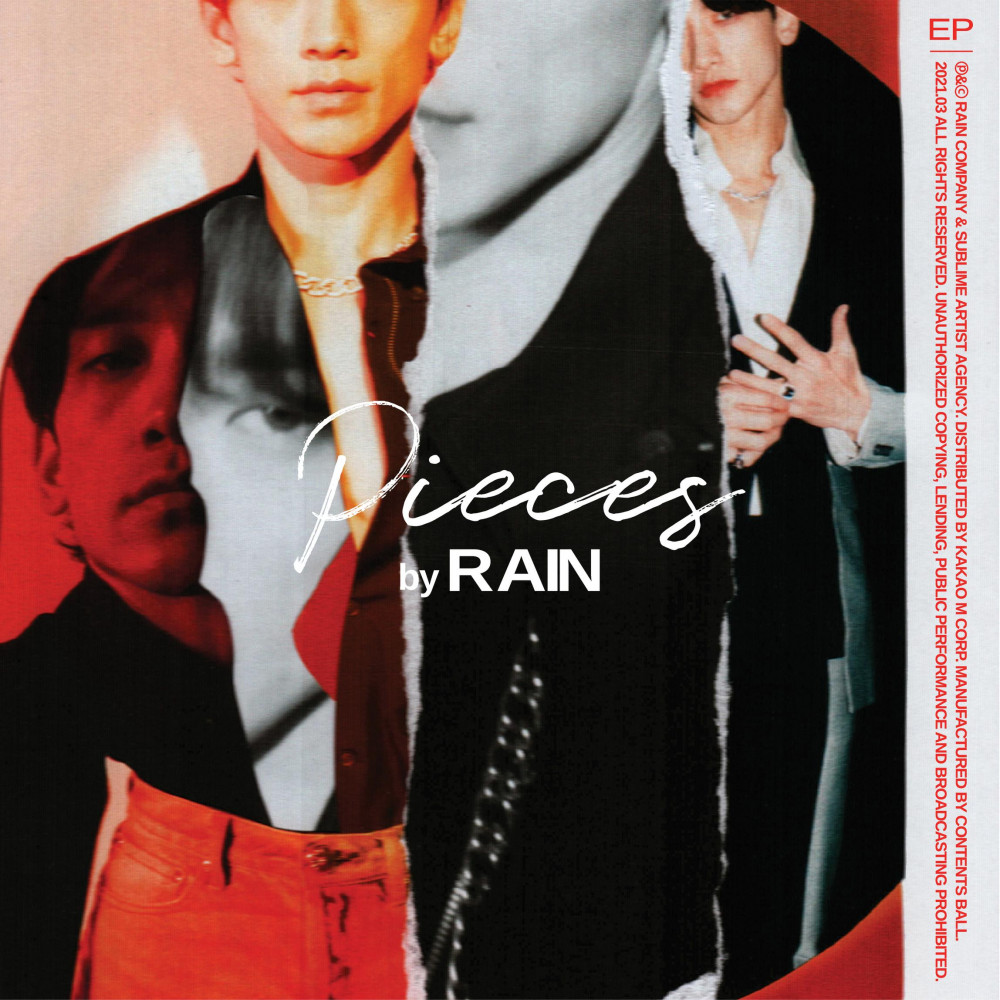 [This review reflects the opinions of the author and not necessarily those of allkpop.]
Track List:
1. Aurora
2. MAGNETIC (feat. Jackson Wang)
3. WHY DON'T WE (feat. CHUNG HA)
4. Come Over (feat. Keita, TAG & WON)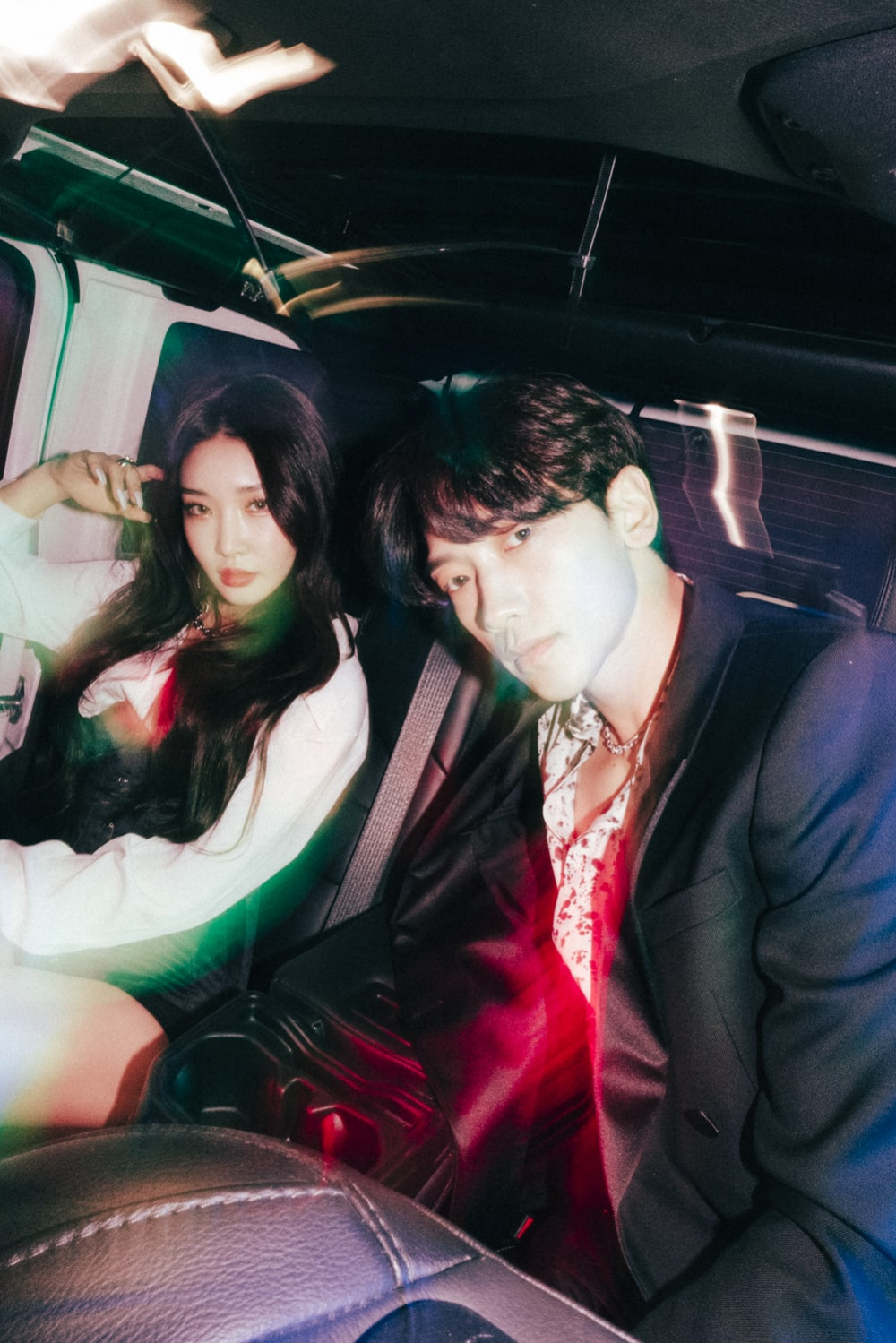 K-Pop legend and household name RAIN has released a four-song album entitled, Pieces. This album features Jackson Wang and CHUNG HA as notable collaborators. However, those who follow RAIN closely will also notice a feature from the members of RAIN's boy band project, Ciipher.
Though both "Why Don't We" and "Magnetic" are extremely engaging and higher energy tracks, RAIN actually opts for a ballad of sorts to start off his album. "Aurora" is a soft piano ballad that ramps with a bone-chilling vocal performance from RAIN. The song is a graceful mix of elegant and downtempo; however, the focal point is without a doubt RAIN's legendary singing ability in which no expenses are spared.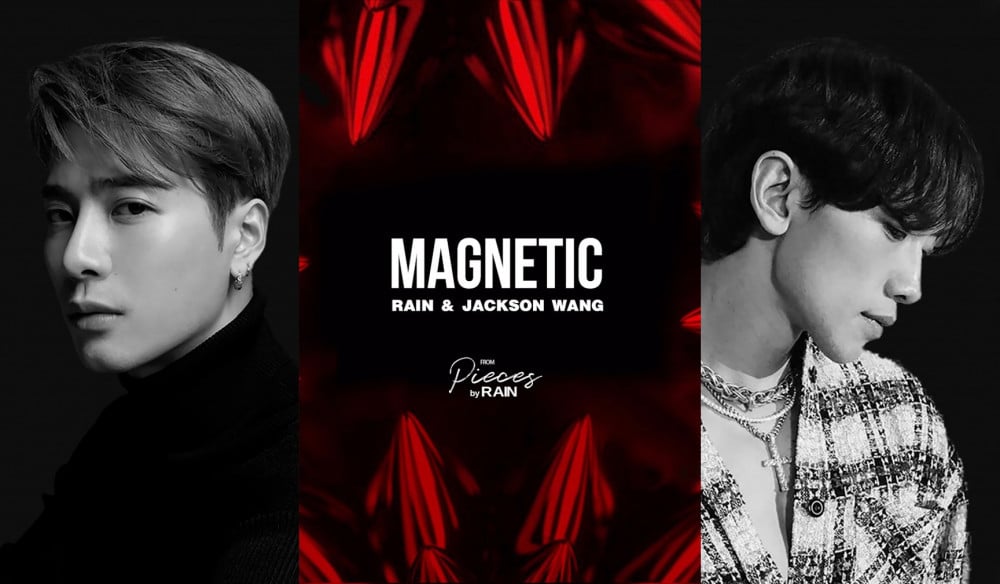 "Magnetic" features Jackson Wang, the first of many solo endeavors for Jackson since GOT7 departed from JYPE. A sensual and seductive track is typical of RAIN, but a bit more out of Jackson's vocal wheelhouse. However, even that being so, Jackson nails his feature and showcases a depth of singing ability beyond that of which we typically got to experience from him during his time at JYPE. The song has a bouncy 808 and trap clap that's absolutely hypnotizing against the falsetto vocals.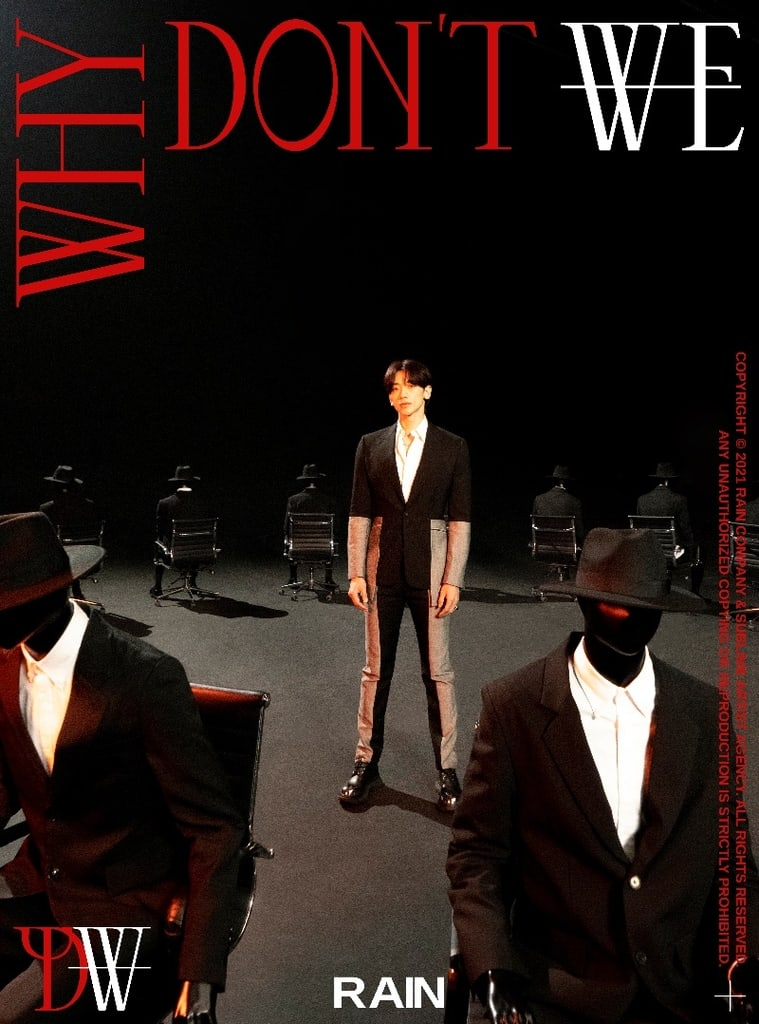 "Why Don't We" is RAIN's chosen title and features CHUNG HA. Fans speculated that CHUNG HA would be the upcoming feature based on the teaser images, and they were right! The song is stylish and chic, and CHUNG HA's vocals lend a nice female contrast to RAIN's masculine performance style. "Why Don't We" has a sort of nostalgic chorus that's autotuned and reminiscent of a classic K-Pop pop song sound but interlaced with modern production style. This title truly sits right on the fine line between nostalgia and innovation.
The album concludes with "Come Over," featuring three members of RAIN's latest endeavor, a boy group of his creation entitled, Ciipher. Keita, TAG, and WON lend their voices to this acoustic coffee shop vibe. For RAIN to put his rookie group members on his own solo release is huge and a big indication that he believes in their ability. Likewise, I feel that they live up to his expectations as they deliver a wonderfully nice addition and contrast against RAIN's own voice. You can sense RAIN's influence on their parts, but he allows them to showcase their own color and style as well. I'm intrigued to see what direction Ciipher goes in the future under Rain's leadership and expertise. His creation of the group feels slightly symbolic of a transfer of power in the industry as music evolves and progresses over time.
Overall, this album is a bit short. Contrary to my original pre-conceived notions that the album wouldn't be able to live up to fourth-gen standards, I actually wanted more songs despite initially thinking I wouldn't like it.
MV REVIEW
After hinting at who would be featured in RAIN's single, we finally get some all-out cinematics featuring CHUNG HA. The MV spared no expense as the first scenes alone are already insanely high budget and particularly striking. As soon as I saw the aerial acrobat, I definitely knew I was in for a treat. RAIN is the blueprint for so many new era idols and to see him continue to dance and sing like a twenty-year-old is incredible. This MV is a visual treat to consume thanks to the well-executed direction and heart-pumping choreography. Production-wise this was a dynamic display of artistic theatrics and showmanship.
MV SCORE:
MV Relevance…..7
MV Production…..9
MV Concept……..8
MV Score: 8.0
ALBUM SCORE:
Album Production…...9
Album Concept……...9
Tracklisting…………...9
Album Score: 9.0
Overall: 8.5