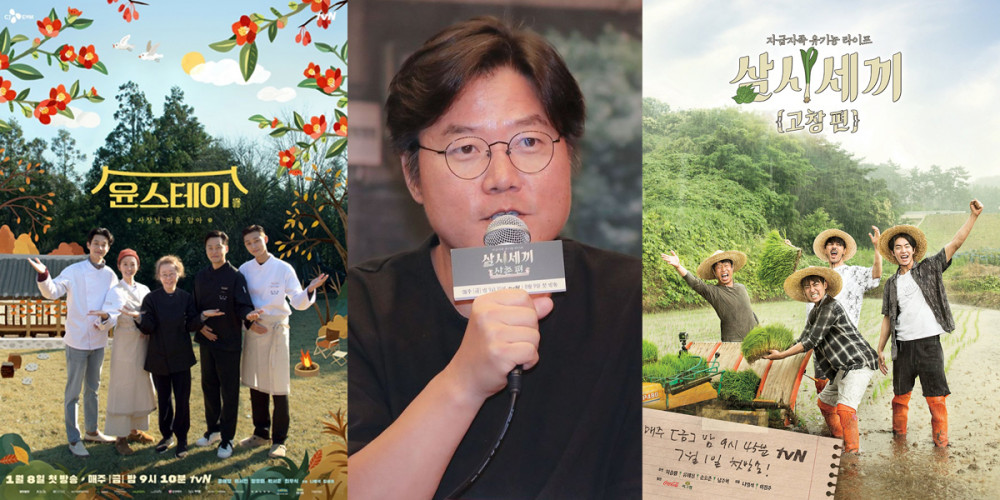 According to an annual business report published by CJ ENM on March 22, star variety producer Na Young Suk reported a yearly income of over 1.2 billion KRW in 2020.
More specifically, Na Young Suk PD's annual salary in 2020 amounted to 289 million KRW (~ $257,000 USD). In addition, Na PD reportedly received bonuses amounting to over 940 million KRW (~ $835,000 USD). As a result, Na PD's yearly income for 2020 amounted to over 1.2 billion KRW (~ $1.1 million USD). This figure is officially higher than the yearly income of CJ ENM's chief executive officer, various media outlets reported.
Na Young Suk PD initially began his producing career through KBS's '1 Night, 2 Days'. Afterward, he headed to CJ ENM in 2013, launching majorly successful variety series including 'Three Meals a Day', 'Grandpas Over Flowers', 'New Journey To The West', 'Youn's Kitchen', and more.
Meanwhile, the highest paid employee of CJ ENM as of 2020 is the company's vice chairman Lee Mi Kyung, who earned a yearly income of approximately 3 billion KRW (~ $2.7 million USD).