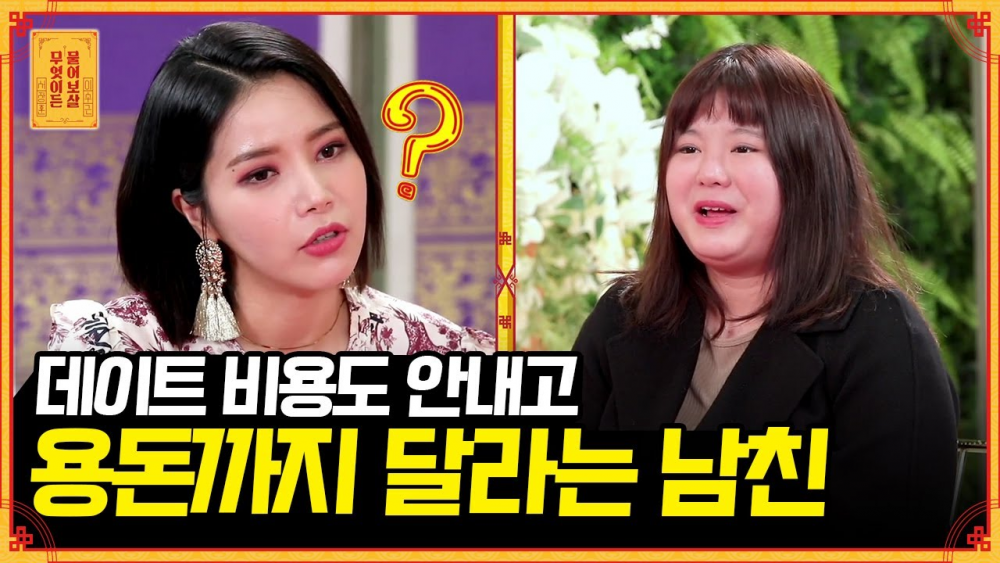 MC Seo Jang Hoon and MAMAMOO's Solar were angered as they heard the story of a woman with a boyfriend who never paid for a date for six years.

On the February 28 episode of KBS Joy's entertainment show, 'Ask Anything,' MAMAMOO's Solar appeared as a special MC and listened to the guest's concerns with Seo Jang Hoon.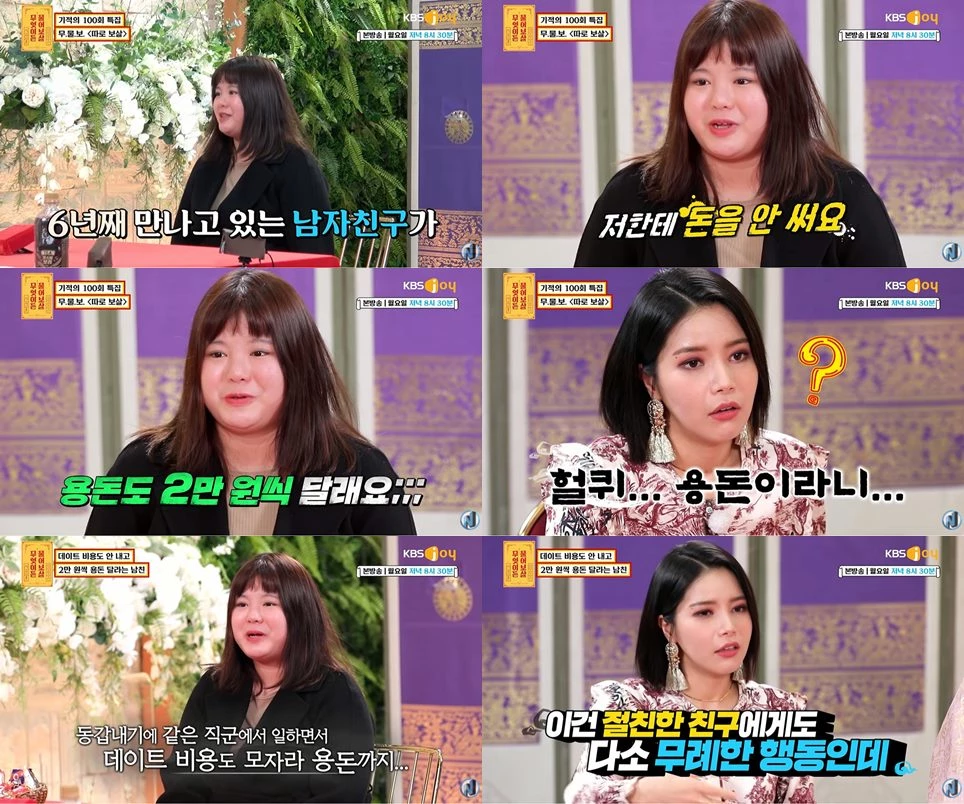 On this day, a 26-year-old woman named Kim Young Rim appeared on the show to seek consultation about her boyfriend, who never spent any money on dates for six years. Ms. Kim Young Rim explained, "I have been dating my boyfriend for six years, but he had never spent any money on me. And he's asking me to give him an allowance of 20,000 KRW (~$17.77) every week."
Ms. Kim explained, "In the first 3-4 months of dating, we used to dutch pay everything (each person covering their own expenses), then we got close and he told me to pay for everything. I didn't understand why so I complained to him, but he threatened to break up."

Ms. Kim Young Rim revealed that she uses approximately 150,000 KRW (~$133.29) per week since she meets her boyfriend twice a week. On the other hand, her boyfriend spends no money and doesn't even get her a birthday gift. He just leaves a text message or calls her to congratulate her on her birthday.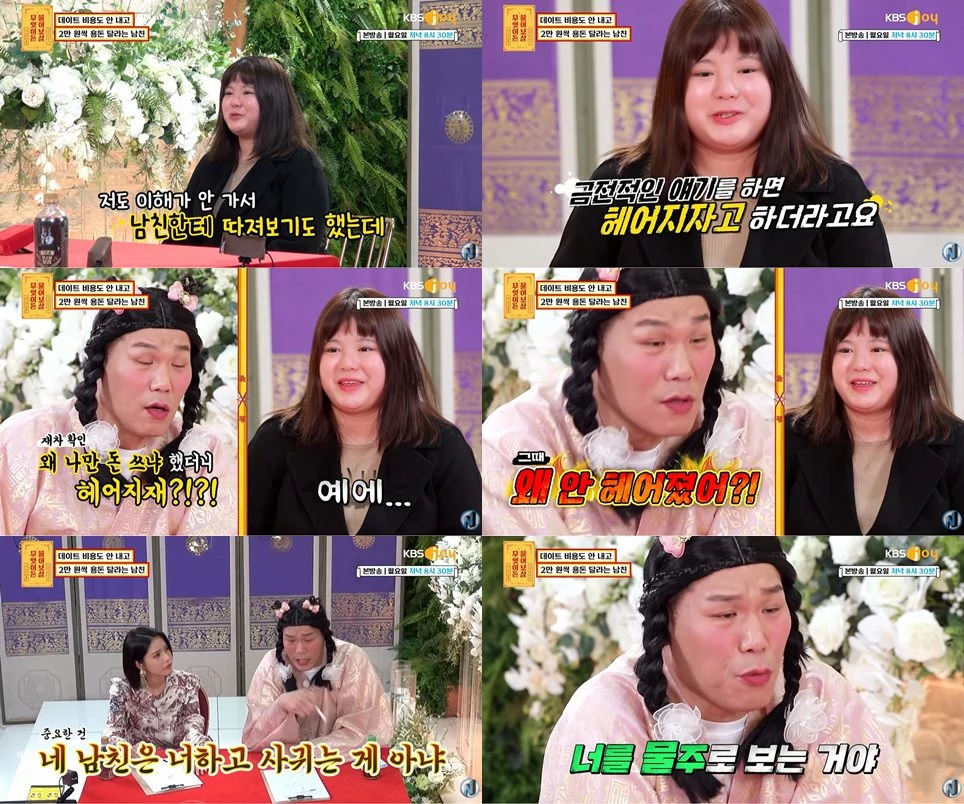 After hearing this, the MCs were baffled and angered. Seo Jang Hoon responded by saying, "He's not dating you. He's just taking advantage of you. He realized that you like him more when he saw that you are willing to pay for everything from early on in the relationship." He continued to say, "He thinks you are his wallet - his bank. Why are you in a relationship while spending all your money?"
Solar also responded by saying, "I don't think your boyfriend likes you either," as she carefully gave her opinion about the woman's dating relationship.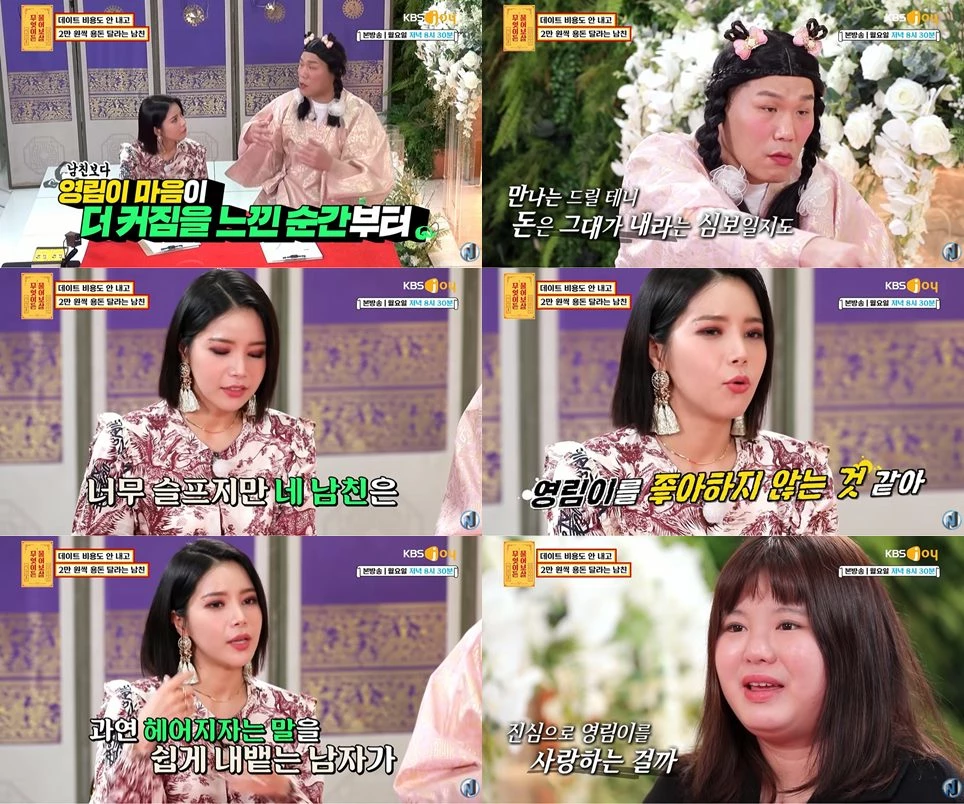 Solar continued to advise, "It's not only the issue about money, but I really wonder if a guy who says 'Let's break up' so habitually and so easily really likes you."

She added, "Just break up with him. I know you dated him for a long time, so it will take a long time to forget him. But I hope you can meet and date someone who really cares for you and likes you. I think you can become happier that way."