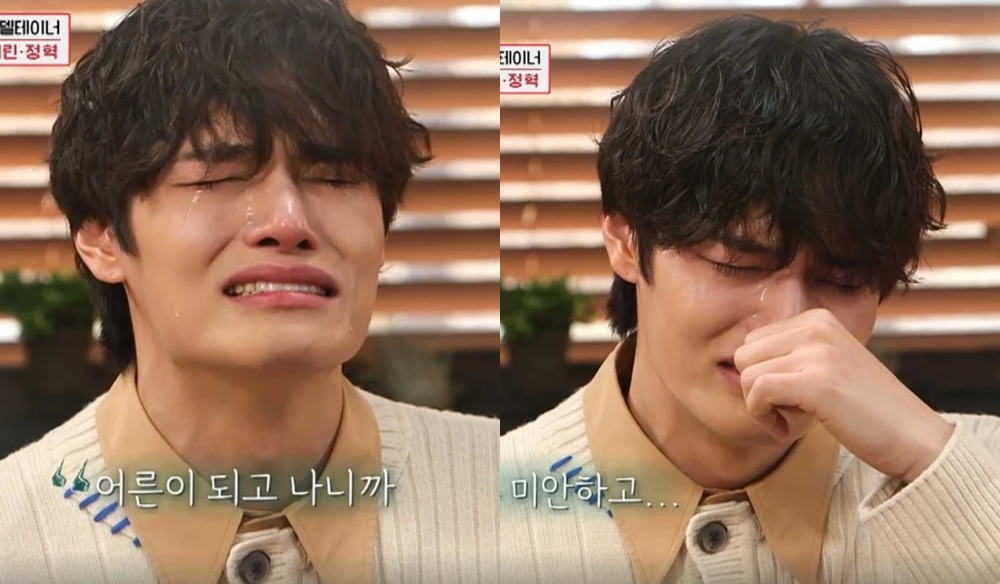 Fashion model, Jung Hyuk made everyone cry on the recent episode of 'Kang Ho Dong's Rice Heart.'
In the new episode of the SBS Plus talk show 'Kang Ho Dong's Rice Heart,' top-class fashion models Lee Hyun Yi, Song Haena, Irene, and Jung Hyuk appeared as special guests.

On this day, model Jung Hyuk openly talked about his family, who went through difficult times during his childhood.

Jung Hyuk said, "My family received beneficiary for basic living because it was a single-parent family. I was also bullied because of it. I had friends who weren't really my friends. So I received a lot of encouragement while watching comedy shows and I wanted to become a comedian."

He continued to explain, "Because I was bullied a lot because of my family situation since elementary school, I was able to face the reality of things. So I thought early on, 'since we don't have money, I won't be able to go to college.' and thought of things that were possible. And that was becoming a comedian."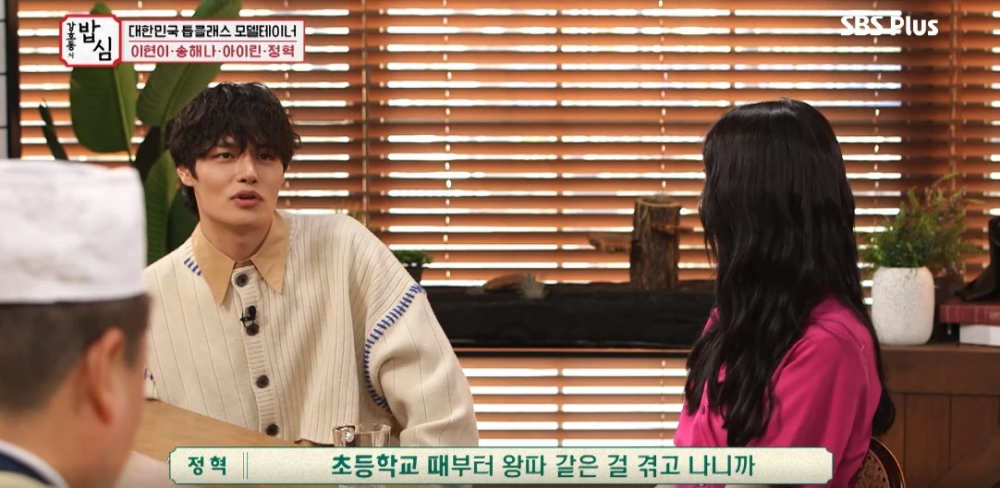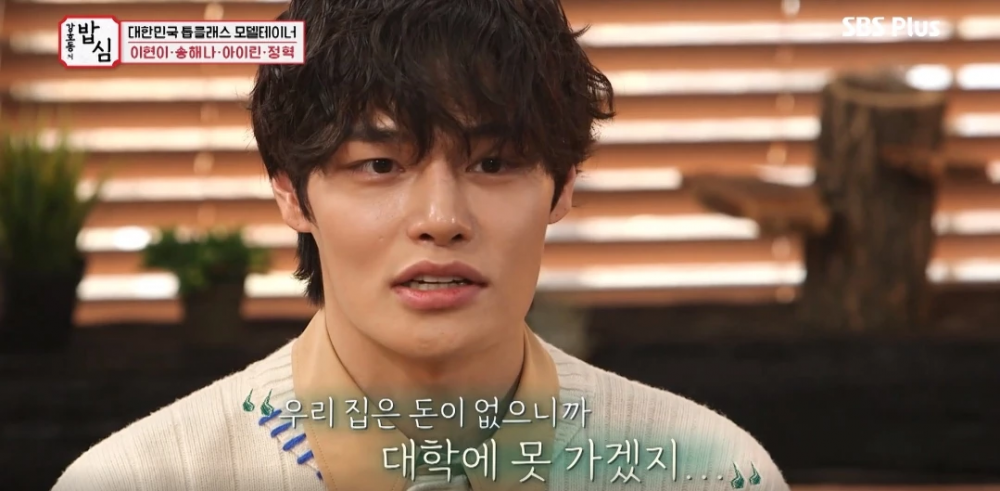 The model revealed that he had asked his father to write a letter explaining to the school that his son will not be applying for college. Jung Hyuk explained, "It was a time when high school students were all forced to do independent studies at night after school. And I thought that time was such a waste so I went to my teacher, 'I'm not going to go to college and am going to become a comedian.' So my teacher told me to get a letter from my parent saying I'm going to give up on college."
He further elaborated, "I should've told my dad in a nice way but I bluntly said, 'Dad, we don't have money so I don't want to go to college.' I thought my words won't hurt my dad but then, he probably doesn't know this, but I heard him cry out loud because he thought I was asleep but I wasn't."

MC Kang Ho Dong asked Jung Hyuk to send a video message to his father. Jung Hyuk tried to hold back the tears while leaving a message but began crying while saying, "Dad, I said something I shouldn't have. I regret it so much now that I've grown up. I shouldn't have said such things in that way. I'm so sorry and I'll do better. I love you, dad."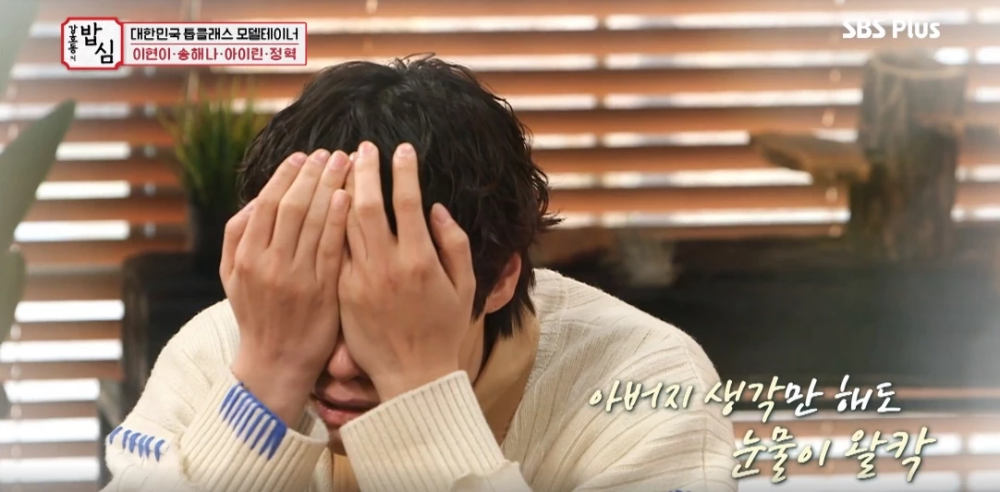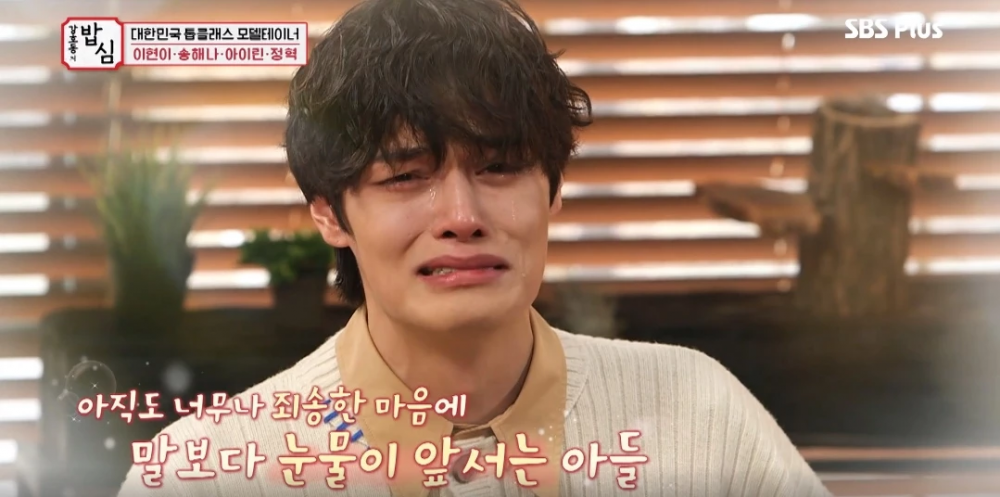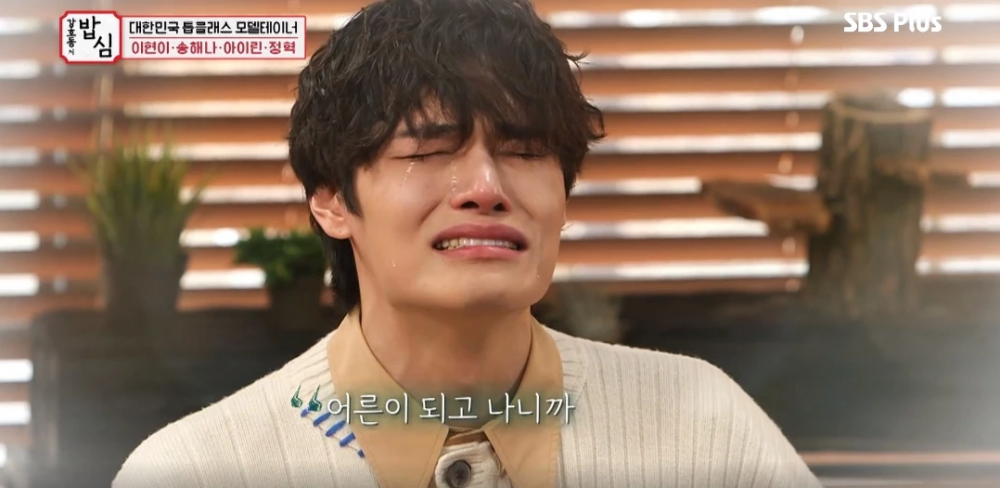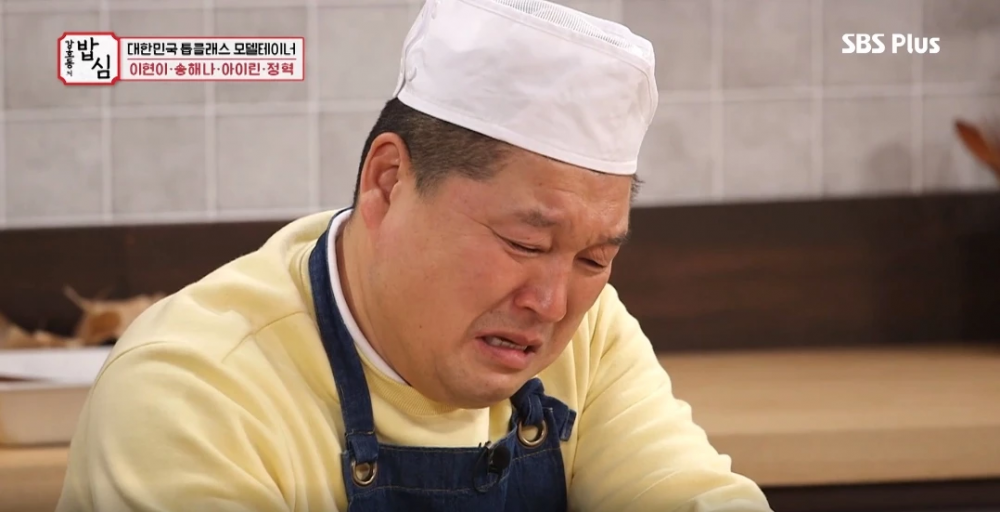 While hearing Jung Hyuk's message, the guests and the MCs all began shedding tears as well. Kang Ho Dong also tried holding back his tears but in the end, cried with Jung Hyuk.