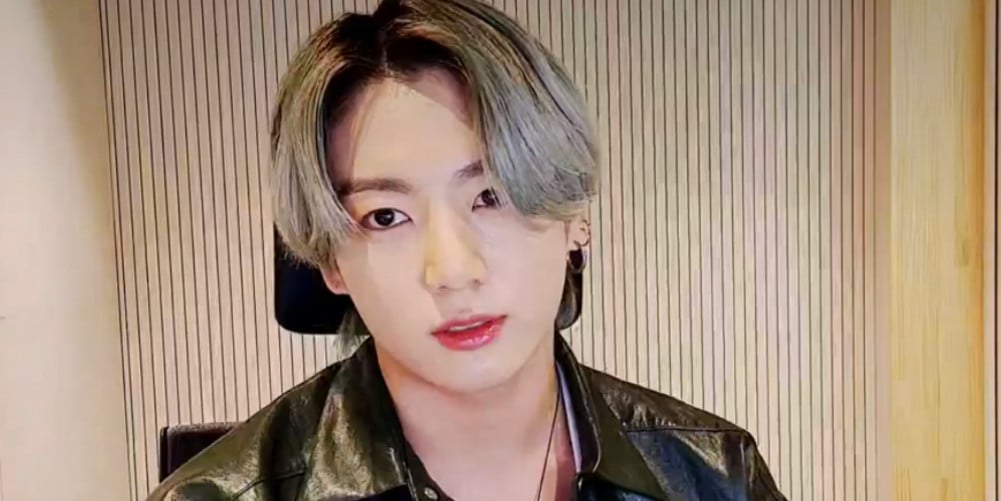 BTS Jungkook did a surprise Vlive again after just aweek of his previous Vlive, and shook the internet.
He garnered a whopping 22 million real-time views in just 1 hour 18 minutes of his Vlive, breaking the record of the most viewed in real-time in Vlive history which was held by none other than himself. The previous record was held by Jungkook's surprise Vlive which he did just last week, which gathered 13.5 million real-time viewers in just 45 minutes.
Besides being his adorable fun self and impressing fans with his new mint-chocolate hair, Jungkook sang multiple songs during his Vlive including several BTS songs like 'UGH!,' 'Blue & Grey,' and 'Moon.' Jungkook also sang a number of English songs including '10000 hours,' 'Holy,' 'Nothing Like Us,' and 'Into The Jungle.'
'10000 hours' singer Dan + Shay tweeted their praise for Jungkook's amazing live rendition of the song and wishing for a collaboration in the future. Justin Bieber's manager, Scooter Braun, then shared an Instagram story of Dan + Shay's post with the caption "Thank you Jungkook."
The Beliebers were collectively amazed with Jungkook's raw vocals singing Justin Bieber's songs during the Vlive, and the fact that there were 22 million viewers watching him. One of them tweeted, "BTS member Jungkook sang holy, nothing like us and 2u during his live with over 20M viewers??? oh my god??? IKTR."

Jungkook also mentioned he was happy that he could help small businesses grow through his mind-blowing "Sold-Out" saga. He thanked fans for always buying what he uses and wears.
Following his Vlive, Jungkook trended worldwide at #1 with over 1 million mentions. He dominated worldwide trends with 18 keywords and trended in 100 countries.
'우리 정구기' which means 'Our Jungkookie' trended at #1 in South Korea along with 6 other keywords related to his Vlive, proving his solid popularity in his home country.