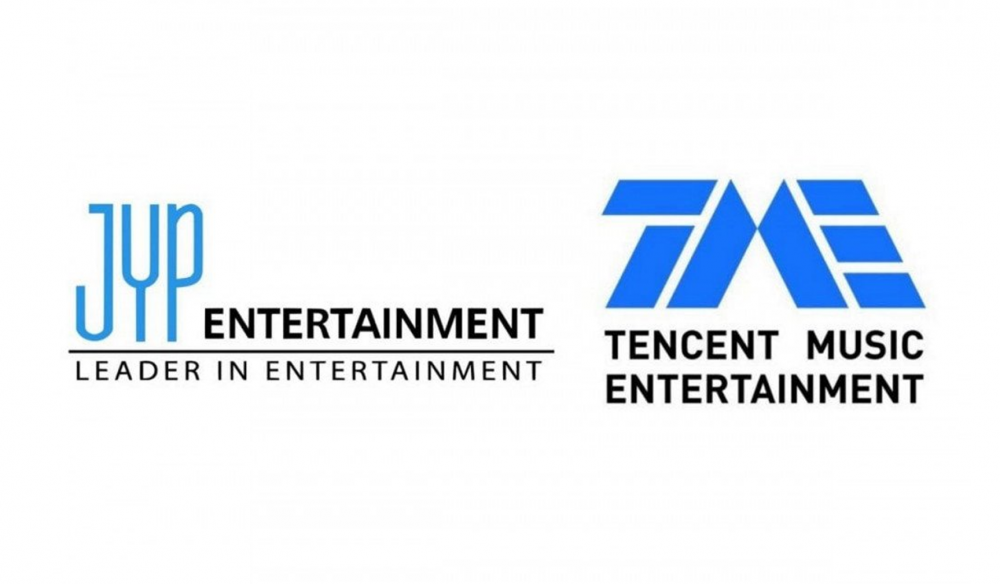 It was reported that JYP Entertainment and Chinese company Tencent Music Entertainment are forming a partnership.

On March 24, JYP Entertainment announced they'll be entering into a collaborative partnership with Tencent Music Entertainment, stating, "We're joining a cooperative contract with TME, a leading online music platform company in China. We'll secure a way to distribute all content, including our artists' music, and execute various business plans."
JYP Entertainment will be providing music to Tencent Music Entertainment's music platforms, including QQ Music, KuGou Music, Kuwo Music, and WeSing, and they'll be working together to launch projects, including various services, promotions, and live events.

Artists such as J.Y. Park, 2PM, Bernard Park, DAY6, TWICE, Stray Kids, and ITZY are expected to have more promotions and activities in China due to this newly formed partnership between the two companies.

In response to this announcement, Korean netizens have taken it to an online community to discuss this issue and give their two cents on the matter. Netizens commented, "Hmm, this is questionable," "Did they not export their music to China before this?" "Why are they doing this?" "I guess they want to get more exposure in China," "I don't think there's a problem with this," "Is this not affected by the Korean culture ban in China?" "I think the other companies were already exporting their music to China, I guess JYP is late in the game," and "Yes, now they have to pay to listen I guess."