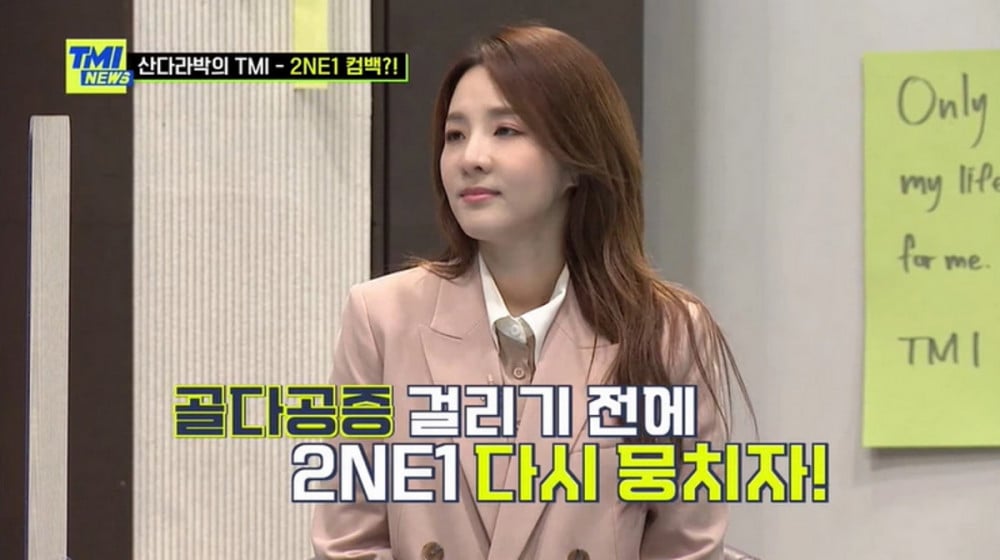 Dara says she believes 2NE1 will eventually reunite.

On the March 10th episode of 'TMI News', Dara featured as an intern reporter and responded to the possibility of a 2NE1 reunion. She expressed, "I've said before that 2NE1 will reunite before we all get osteoporosis."

She continued, "There's nothing concrete going on, but all four of us want to be on stage and meet our fans. I hope that day will come someday." Hosts Jun Hyun Moo and Jang Do Yeon agreed, "We hope it will come true."

2NE1 officially disbanded in November of 2016.