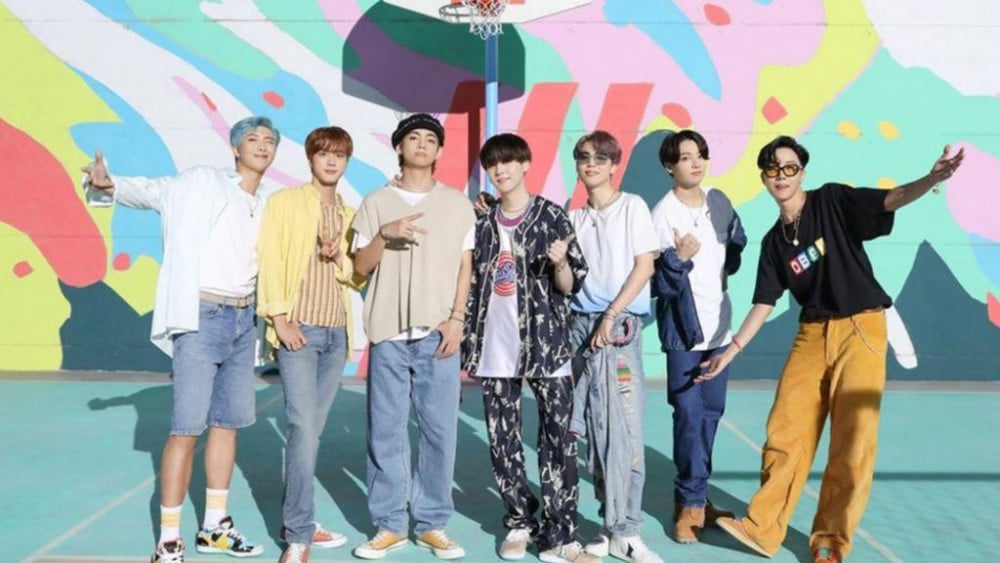 Just after the international music streaming platform, Spotify unveiled the list for their 'Most Streamed K-pop Artists Globally,' which is dominated by BTS, we will also take a look at the group's 'Most Streamed Tracks Globally.' The group received more than 5 Billion streams on Spotify in 2020.
BTS continues to dominate music charts, top rankings from various music sales data through their tracks and albums, take a leap back to the time where their massive hit tracks still are the most streamed songs globally even up to date, by watching their official music videos below:
1. BTS's 'Dynamite'
This track, despite being released in 2020, is still the most addictive track that BTS has ever released to date. It gained massive prominence worldwide given its awesome discography and its aim to uplift BTS's fans' spirits during this difficult time of the year.
2. BTS's 'Boy With Luv' ft. Halsey
Officially launched in 2019, BTS has successfully made a collaboration with a Western artist, Halsey. This track is also one of the group's most-streamed track globally and up to date.
3. BTS's 'Black Swan'
This track exerts a different vibe on each group member, showing off their exceptional charisma; fans still tune to this song which was released just last year.
4. BTS's 'ON'
Launched last year, a track with a movie-like music video
5. BTS's 'Make It Right' Ft. Lauv
Fans gushed over this cute MV, with a dream come true for some fans who longed for a BTS and Lauv collaboration. This track strikes straight to the hearts of its listeners.