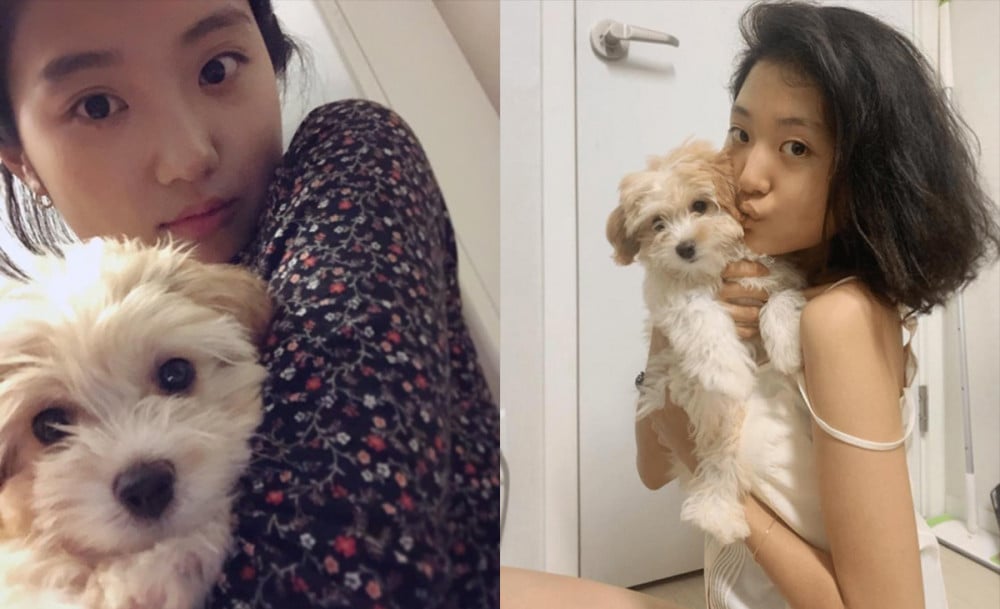 Actress Song Hee Jun is being accused of abandoning her dog Monet.
An Instagram post wrote, "Monet was adopted last year, but he's back with us. Obviously, there's nothing wrong with Monet. When we got him back today, his fur was matted to the point of him having skin problems. According to the groomer, his ear fur and head fur were so matted that his ears could have gone necrotic. After he was groomed, he lost 100g. Thank you to [the pet salon] for volunteering to groom him without causing him any stress! He's going to be with the family who initially fostered him when he was rescued. We're thankful that they took him in again without any hesitations. Monet is still growing and he's very thin, so he has to gain weight. We'll keep you updated"

Monet is the dog that Song Hee Jun adopted back in June last year - she had even created an Instagram for him. However, the account (@monet_hj) has now been turned to private, and Song Hee Jun's own account (@song_hej) no longer exists.