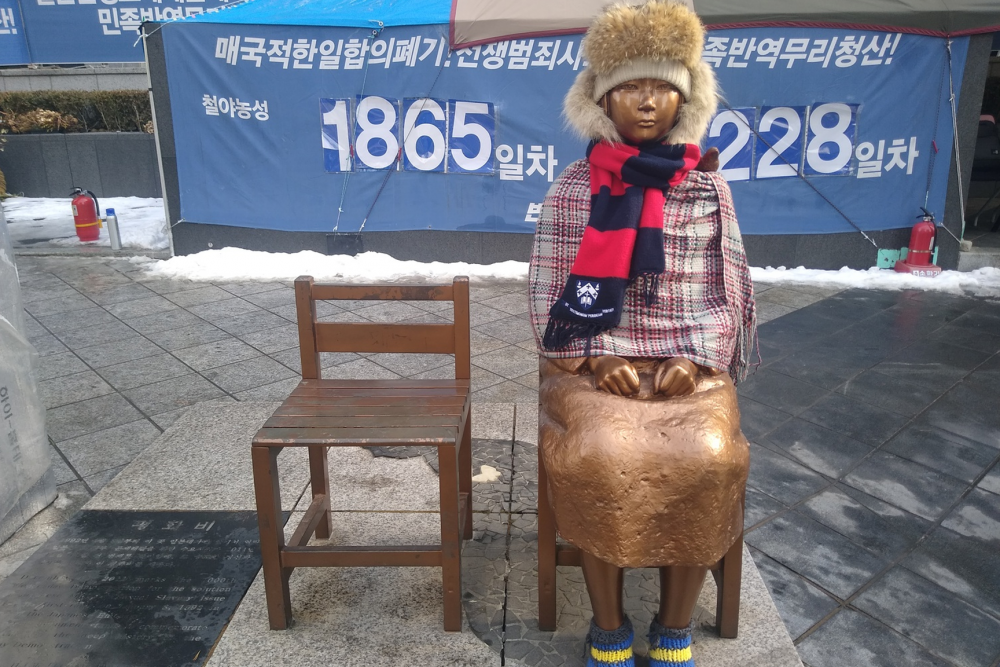 Previously, a controversy surfaced when a Harvard law professor published an essay claiming that all comfort women, including Korean comfort women, were not sexual slaves but were actually prostitutes who traded their service for their own gain.

Professor J. Mark Ramseyer stated in his publication titled, "Contracting for sex in the Pacific War," he stated that the comfort women engaged in contractual service for their own financial gain.

According to the abridged version of the essay, Ramseyer claims that the comfort women were an extended service provided by the prostitution businesses that the Japanese government permitted. The prostitution business and the prostitutes pursued their own interests and laid down conditions for their services.

Not long after Ramseyer's essay was published, many scholars and students alike rose to rebuke the paper for its eschewed use of key facts and gaps in reasoning. On February 10th, The Harvard Crimson published an OP-ED "Ramseyer's Role in Japan's Silencing of Comfort Women" that pointed out that "The publishing of Ramseyer's paper is not a standalone incident, but rather one that fits into continuing, large-scale efforts to rewrite history and silence these victims of sexual slavery."

The OP-ED criticized that "Ramseyer, as a law professor at one of the world's most prestigious universities, can lend immense credibility to these efforts to whitewash history. Numerous former comfort women have testified to their plights, and failing to acknowledge and respect them equates to silencing their voices."
Joseph Choe, the writer of the article, also worries that "Ramseyer's paper also comes at a dire and painful moment in history: In South Korea, fewer than 20 former comfort women are alive today. There will soon come a time when these women will no longer be able to relay their experiences and share their perspectives, making it even more difficult to protect and preserve the truth."

Likewise, many other law students and scholars are banding together to refute professor Ramseyer. Various associations at the Harvard Law school, such as the Harvard Asian Pacific American Law Students Association (APALSA) and the Korean Association of Harvard Law Schools (KAHLS), have created a petition against Ramseyer's historically inaccurate and misleading essay.