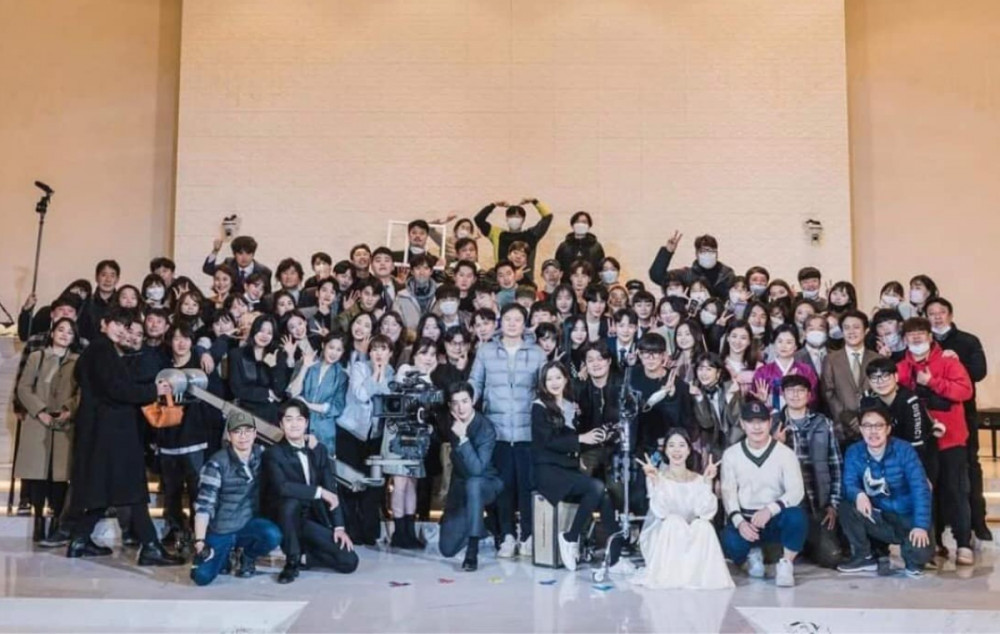 The production team of tvN's recently wrapped drama 'True Beauty' is officially apologizing for the commemorative group photo they took featuring a majority of cast and crew members not wearing masks, especially during a time where a majority of the nation's new COVID-19 cases are happening in and around the Seoul area.

On February 7 KST, a representative for the production team spoke to be press, apologizing and stating, "While we were shooting the drama, we followed the quarantine rules thoroughly and ended safely. In the final commemorative photo taken right after filming, we momentarily took off our masks, which caused a lot of people to feel concerned. We will do our best to ensure that the filming site [where the photo was taken] is safe despite such momentary carelessness."

Meanwhile, aired its final episode on February 4.