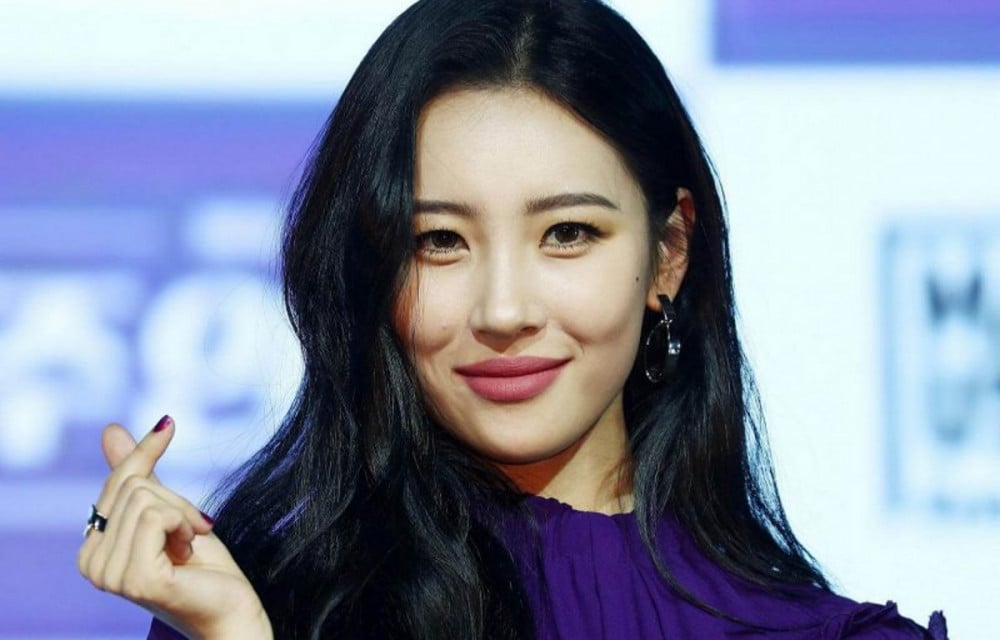 Sunmi says she lost complete contact with J.Y. Park.

During the online showcase for 'Tail' on February 23, Sunmi talked about her activities since her last release "Pporappippam", saying, "I'm making a comeback after I did a collaboration with J.Y. Park [with 'When We Disco'], went on healing variety show titled 'Running Girls', and appeared as a junior judge on 'Sing Again'. I also appeared as a special host on 'Radio Star', and it was difficult. I was basically a reaction robot and a good listener on the show."

She further revealed she was a bit disappointed with J.Y. Park. Sunmi joked, "Producer J.Y. Park collaborated with Rain after working with me, and I completely lost contact with him. I saw that he collaborated with Yoyomi after that."

In other news, Sunmi made a comeback with her latest single "Tail".