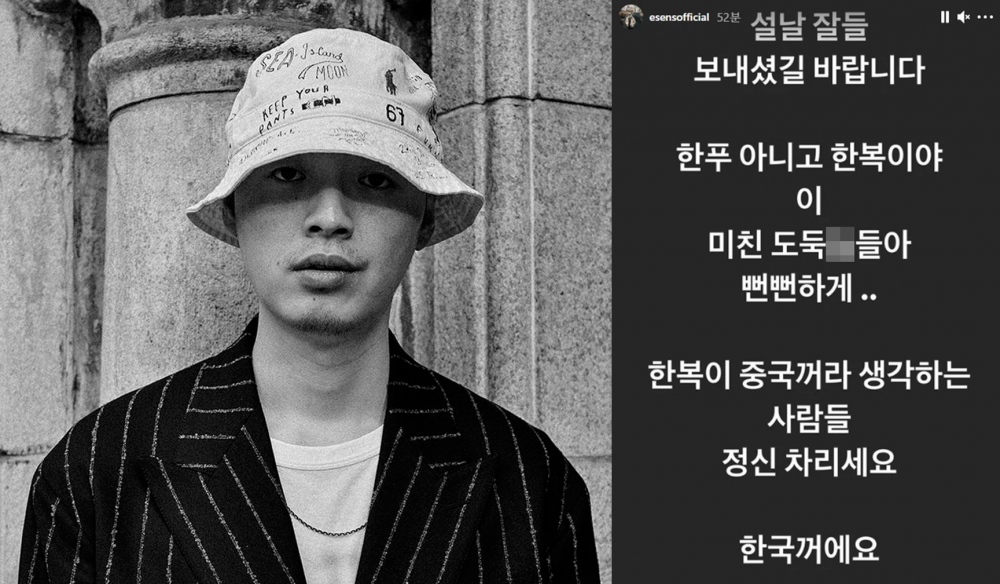 Rapper E-Sens has given a warning to Chinese netizens who claim Hanbok belongs to China.
E-Sens wrote on his Instagram story on February 15th, "I hope you all had a great Lunar New Year's Day. It's not Hanfu. It's Hanbok."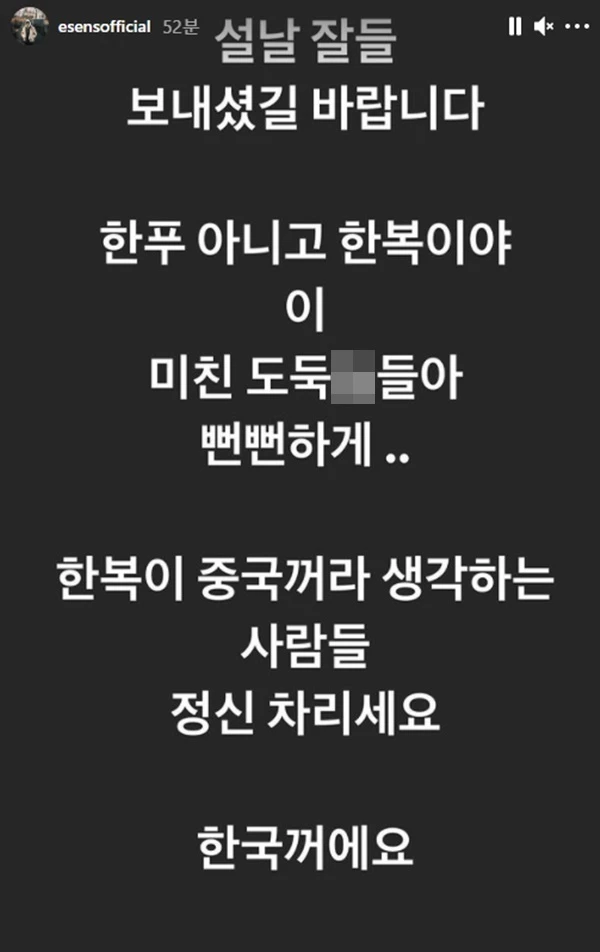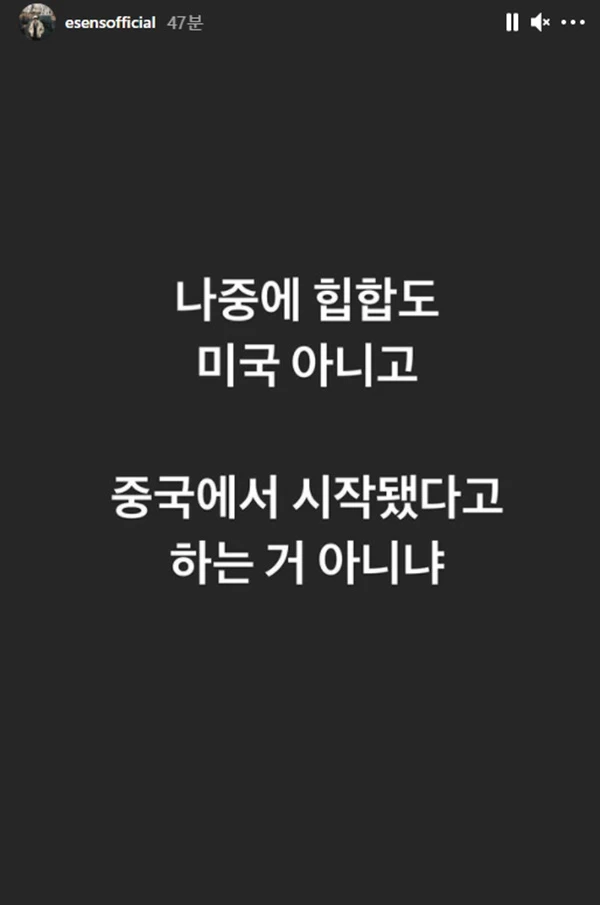 He continued to write, "You crazy thieves who are so brazen. All the people who think Hanbok is Chinese, wake up. It belongs to Korea."
He then wrote, "Are they going to start claiming that Hip-hop started in China and not in America?" expressing his frustration.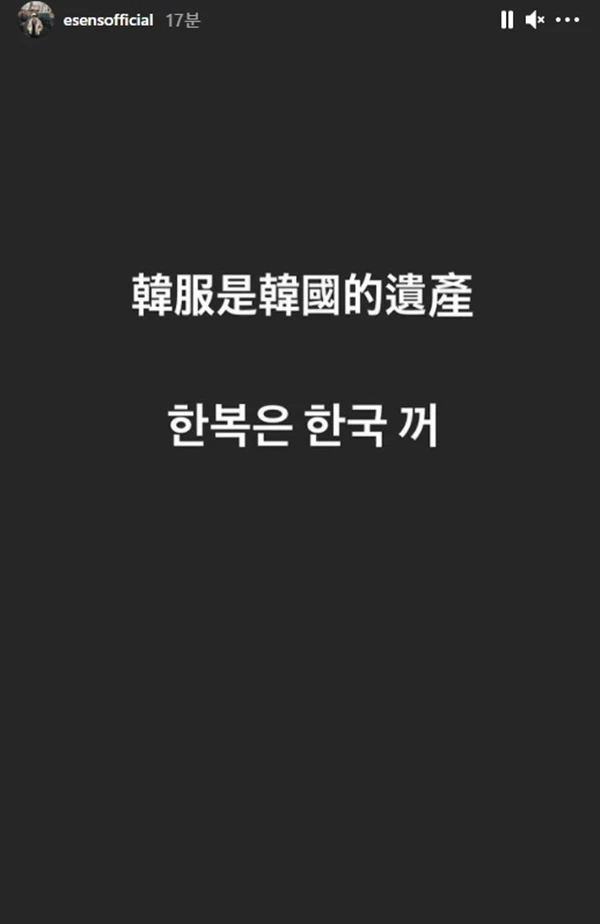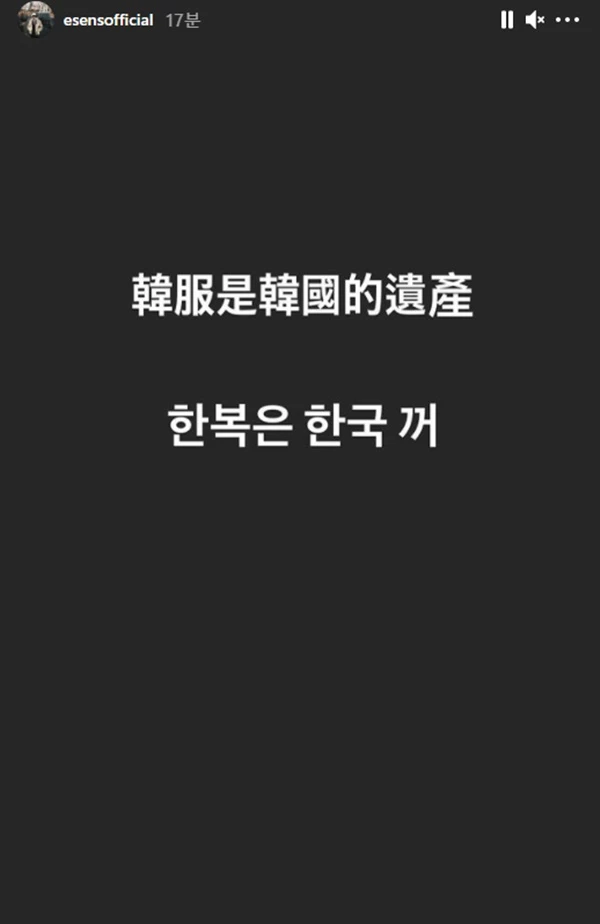 He wrote his post "Hanbok is Korean" in Chinese so that the Chinese netizens can understand.

In addition, E-Sens also shared his thoughts on how Chinese netizens are claiming the Kimchi is also Chinese. He wrote, "I found something funny in the mentions. It says that Chinese people boycott Kimchi when they were boycotting Korean culture. Is this actually true????"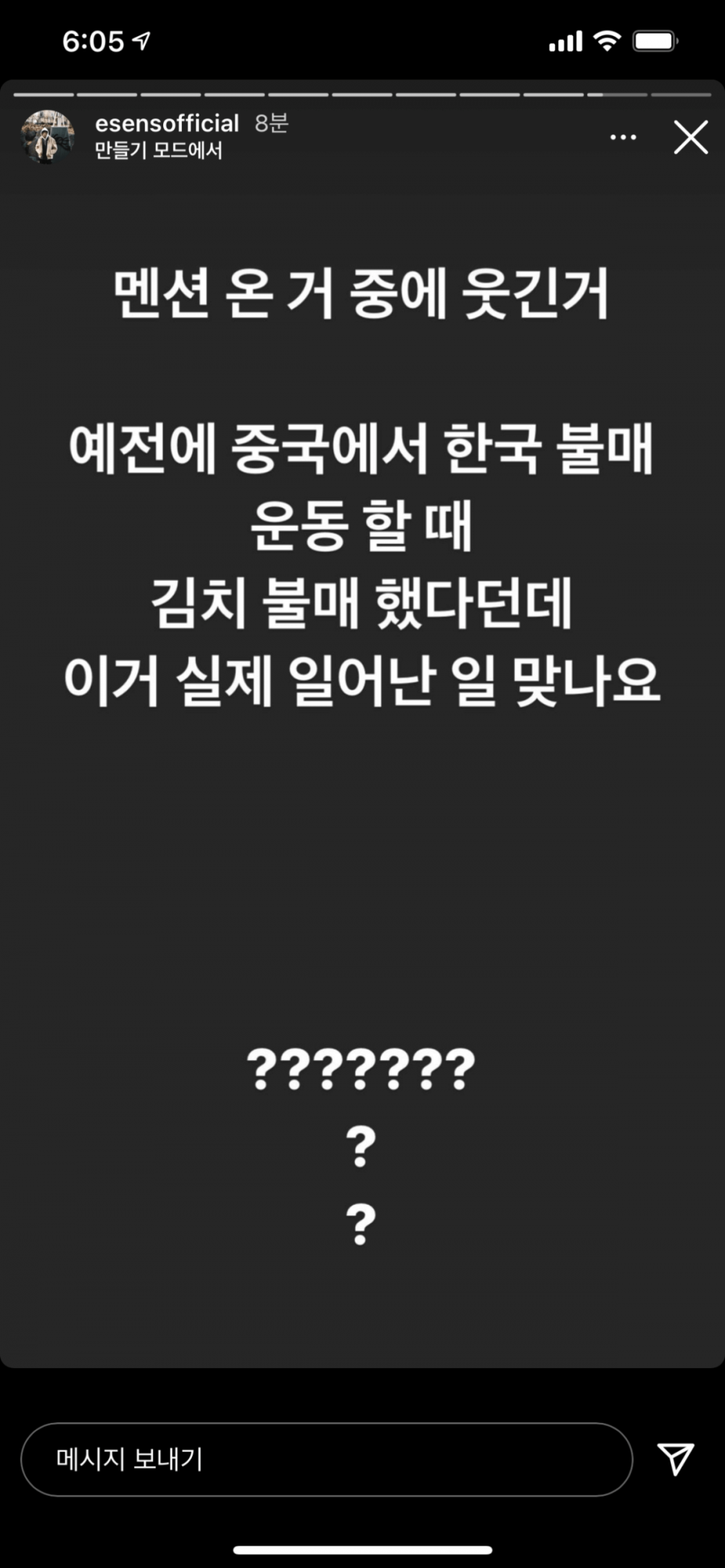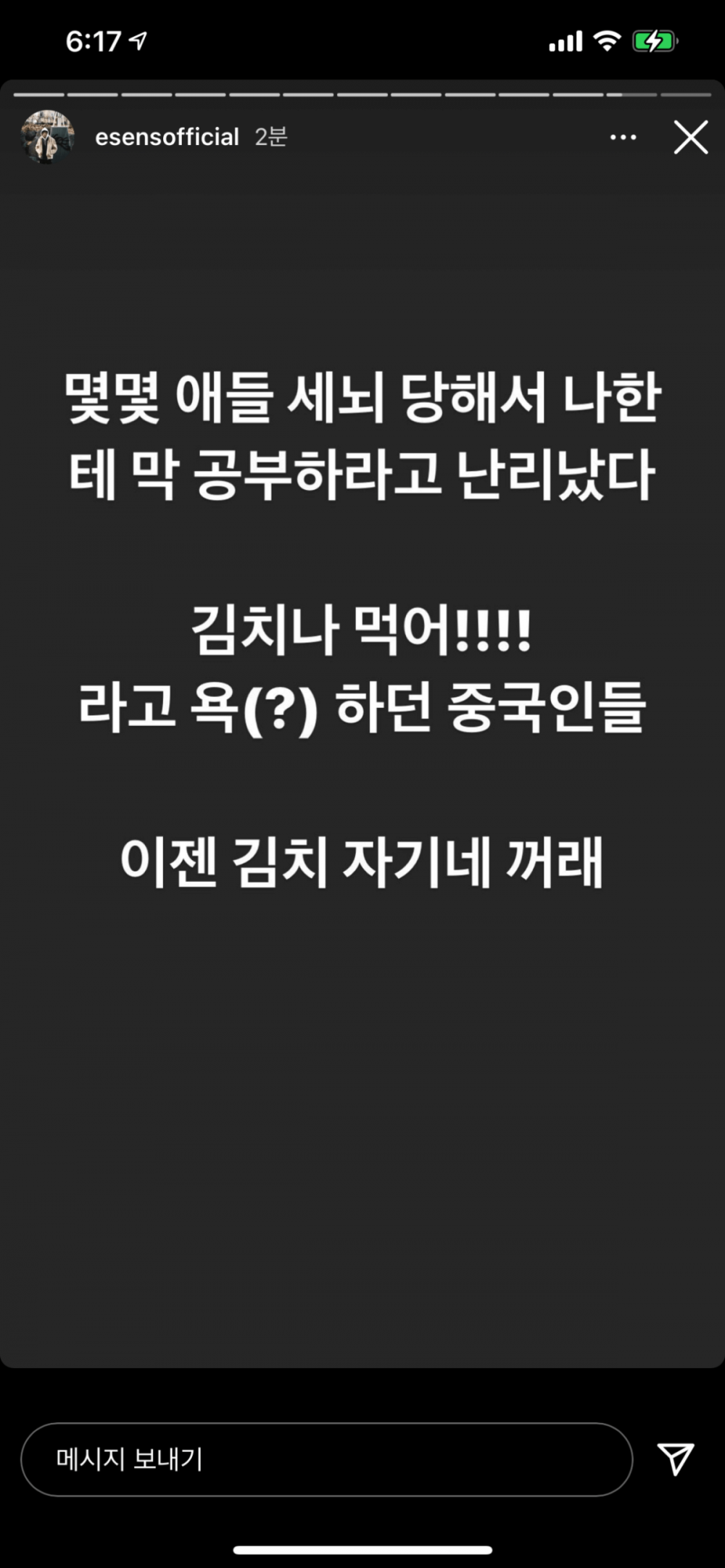 He also revealed that there were Chinese netizens who used to ridicule him by saying "Eat some Kimchi." E-Sens explained, "there were some of you who would curse (?) at me saying 'Eat some Kimchi' but now they're claiming Kimchi is theirs."

Upon reading the post, Korean netizens responded in an online community by saying, "This is real hip-hop," "Wow good," "Just as expected from E-Sens," "Translate this!" "I really like that he did this," "Love his posts," and "There's no backing out with E-Sens."



Meanwhile, China claiming Hanbok and Kimchi is theirs has been intensifying recently.

Actress Kim So Hyun posted a social media post wearing Hanbok on February 15th, in which Chinese netizens bombarded her social media leaving comments saying "That's the Chinese Hanfu, take it off," "Thank you for promoting the Chinese Hanfu," and "Take off that Hanfu because it belongs to China."