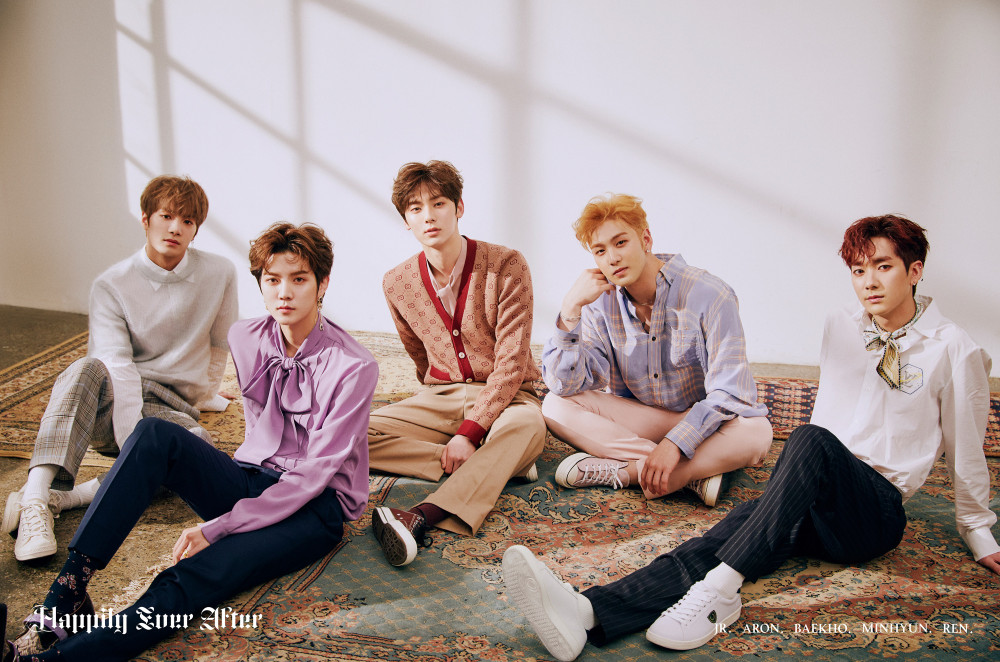 L.O.Λ.Es are furious at Pledis Entertainment.
NU'EST has not had promotions since May last year with "I'm in Trouble". Furthermore, 'Love Story: NU'EST Lab', the boys' reality show series, has been discontinued since November 2020. Despite promises to come back in 2021, there has been no news about the series coming back. NU'EST fans have pointed out that Pledis Entertainment has continued a similar series for Seventeen ('Going Seventeen') without any issues. NU'EST also doesn't have a season's greetings in 2021.
Despite various outlets expressing hope to work with NU'EST, Pledis Entertainment has refused them. For example, Lee Young Ja and Kim Sook both wanted NU'EST to be on 'K-Bob Star', the Gangwon-do province wanted JR as an ambassador, and 'Life & Dogue' asked to have a photoshoot with Aron and his dogs. The latter two openly said that Pledis Entertainment did not want to work with them.
Because Pledis Entertainment has a history of abandoning NU'EST (i.e. before 'Produce 101'), L.O.Λ.Es are especially anxious and have started to trend '#PledisStopNUESTMistreatment'.
You can check out the hashtag here.