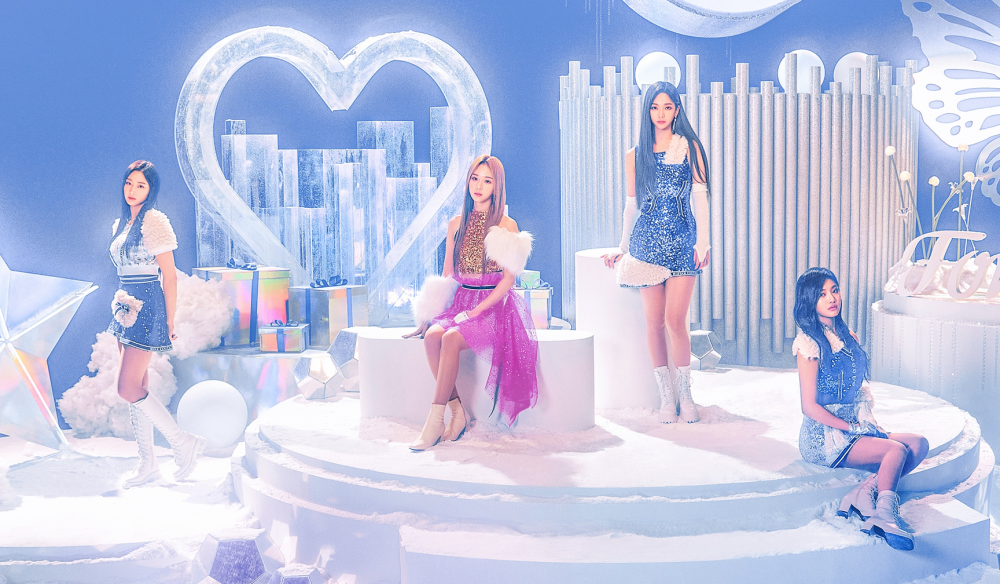 SM Entertainment's power rookie girl group Aespa has been preparing for the release of their special single, "Forever."
Just a few days ago, the girl group began revealing the teasers for the special single, which was originally released back in 2000 as a track on SM's season special album 'Winter Vacation In SMTOWN.com.'
On February 4th, Aespa unveiled the group teaser photo for the special album in which netizens shared on various online communities. One netizen shared this photo and pointed out that Winter was at the center and was the only one wearing pink while the backdrop and the other members were in blue hues.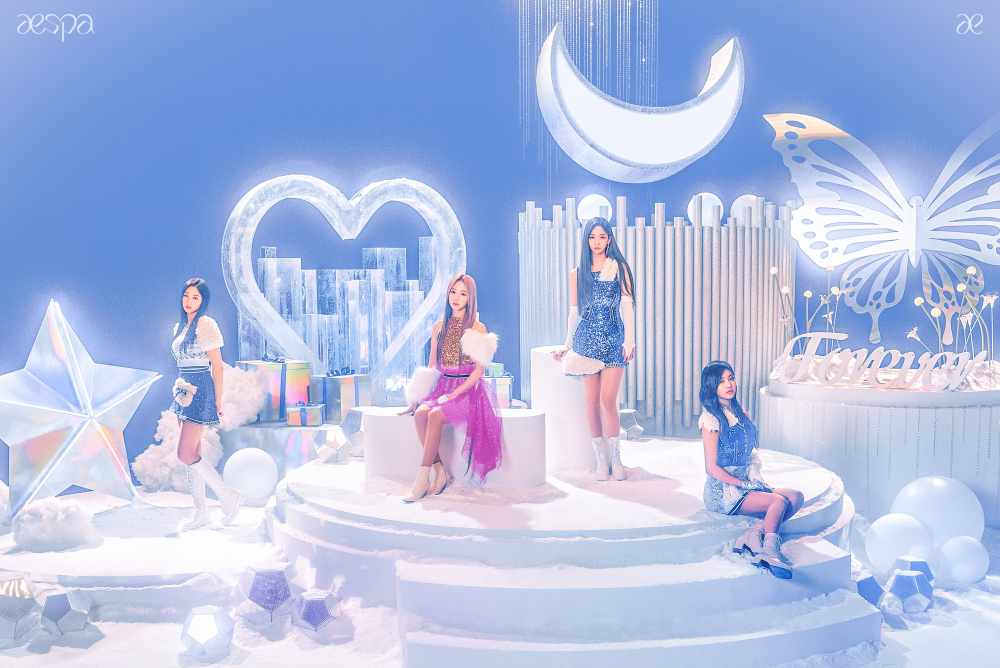 Aespa fans were excited to see Winter at the center for "Forever," which will be released on February 5 at 6 PM KST.

Netizens commented, "I think she's in the middle because she got most parts for this song, which is a ballad slow song," "I'm glad she's at the center, but her outfit is not pretty at all," "This isn't an official comeback, by the way, it's only a special remake song," "I'm guessing SM is going to support Winter this time," "Winter is the ace in this group I think, lol,'" and "I was hoping they do something with their AI characters more."