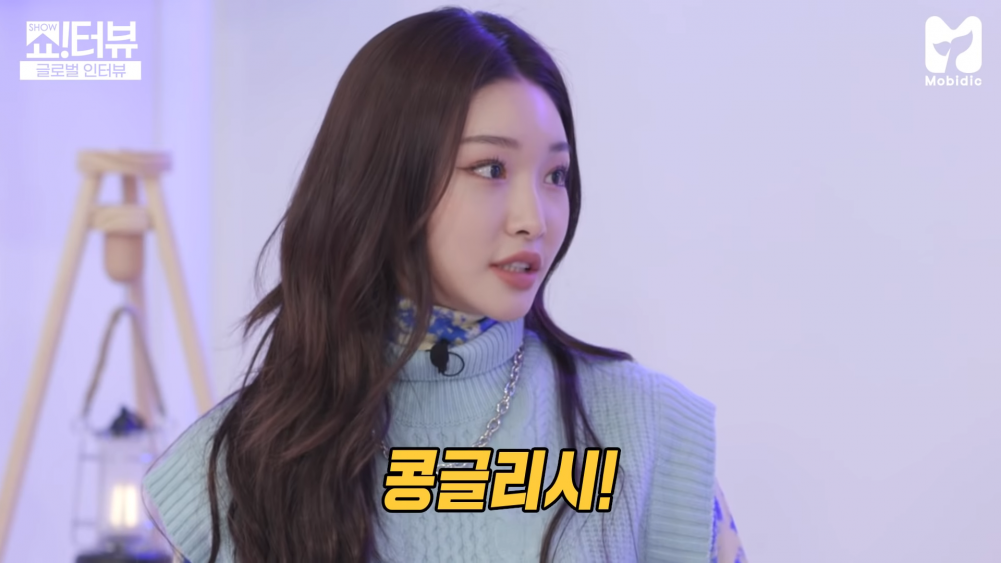 Chung Ha appeared as a guest on Jessi's 'Showterview' which was uploaded on YouTube on February 11th.
On this day, Jessi began introducing Chung Ha by saying, "There aren't many female dance solo singers in South Korea, but she's my junior singer who will be able to succeed me."
Jessi continued the introduction saying, "I think I haven't seen you in a while. I think I saw you when you were in I.O.I." and praised Chung Ha, "you're getting prettier."
Chung Ha revealed that she wanted to appear on the show first so she requested to appear. Chung Ha explained, "I wanted to appear on the show so I feel like I got one of my wishes come true."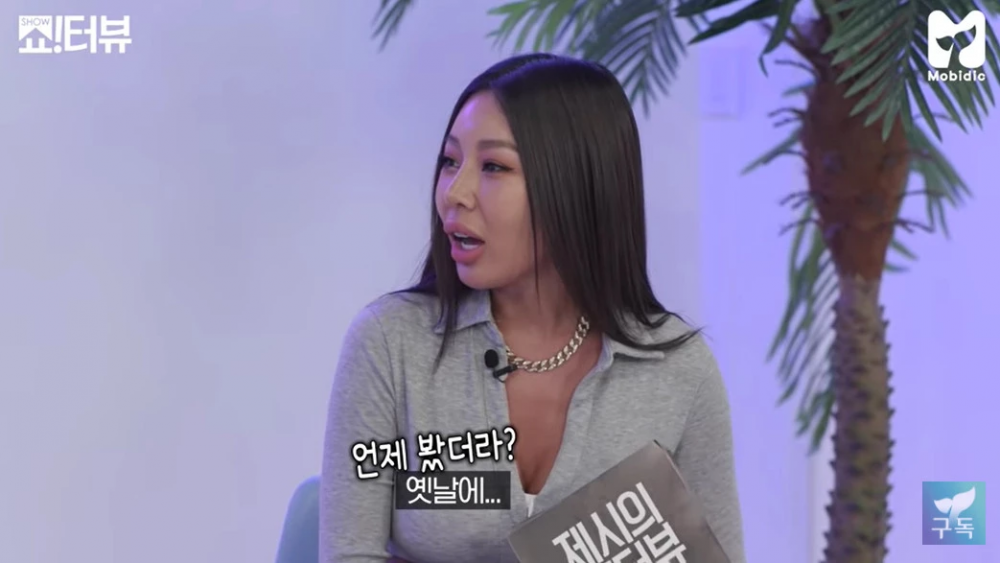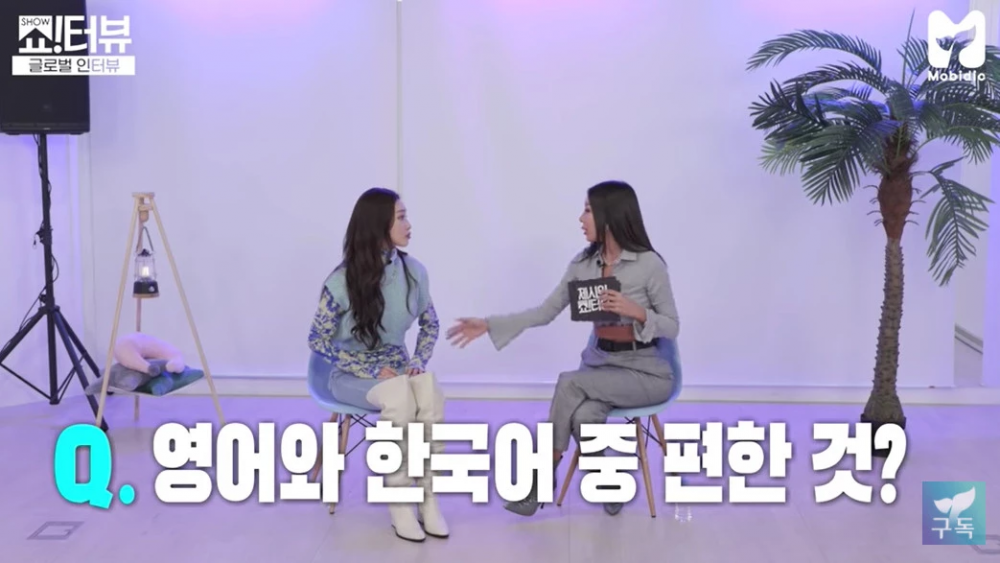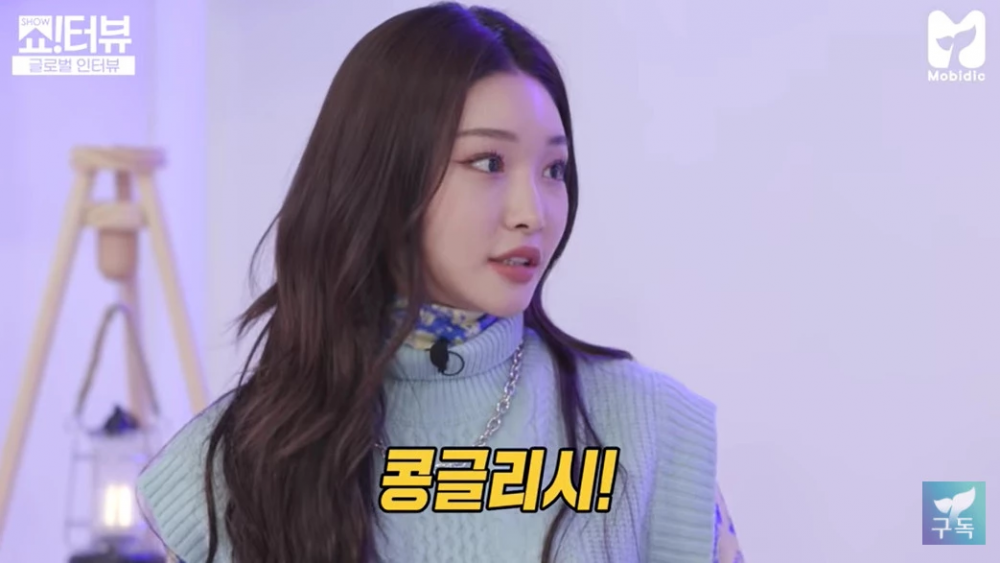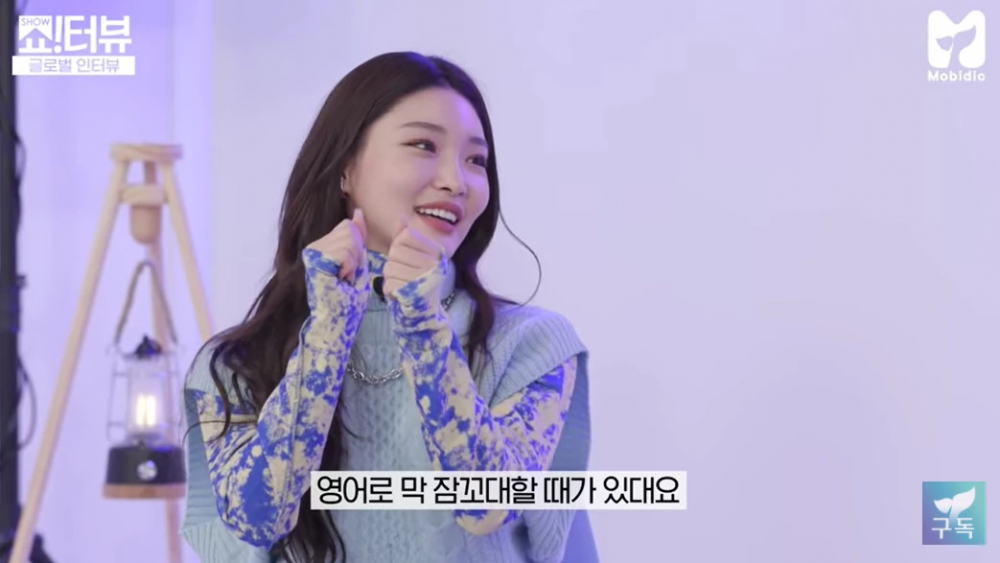 After introducing Chung Ha, Jessi asked if Chung Ha is her real name. Chung Ha replied, "No my real name is Kim Chan Mi but Chung Ha was a name I wanted to legally switch to so I decided to use it as my stage name."

Jessi continued, "You came from Texas. What's your English name?" to which Chung Ha replied, "I used Annie Kim." Then Jessi asked, "What are you more comfortable speaking." Chung Ha laughed and replied, "Konglish," which is a mix of Korean and English. Chung Ha explained that there are certain times she doesn't remember Korean but also there are times she doesn't remember English. She said, "So I just tell people I speak 0 languages."