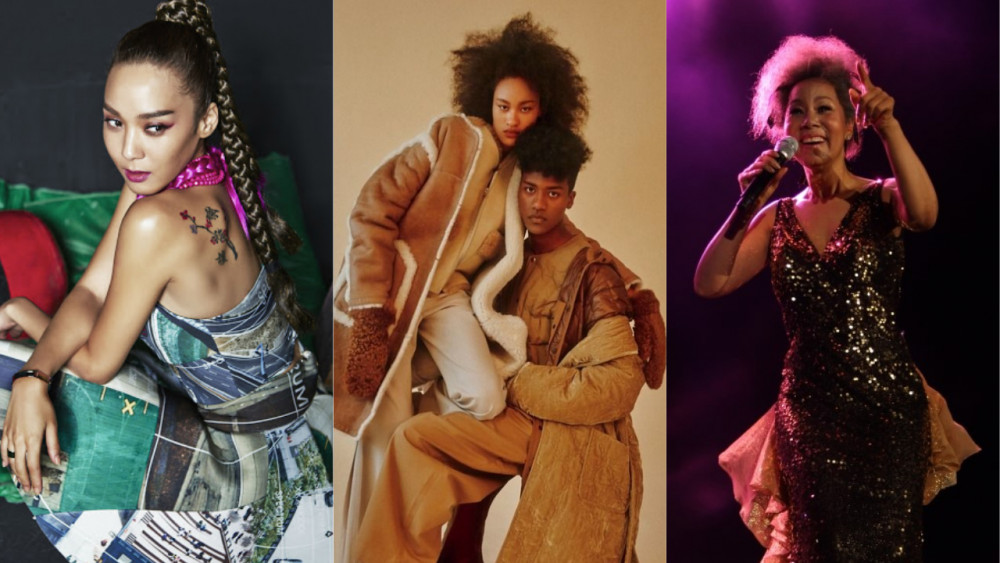 February 1st marks the beginning of the Black History Month and while one may think of the Black History Month as a specific celebration of extraordinary African American achievements and contribution to the history of the United States, now more than ever, Black History Month is a global commemoration of the importance of the Black Diaspora at large. Unlike the US, South Korea is a homogenous society with around 90% of the population made up of the native Korean ethnicity. However, in recent years, the Korean entertainment industry has significantly integrated varying cultures and ethnic groups into the fold. This effectively is changing the general population's view towards a much more progressive direction. More importantly, the representation of all ethnicities on mainstream television is essential for the development and mental and emotional growth of the youth. For Black History Month, we're celebrating South Korea's most beloved entertainers who happen to belong to the Black Diaspora and their extraordinary achievements on this journey.
South Korea's R&B diva, a living legend and an absolute queen, Kim In Soon, better known by her stage name Insooni was born to a South Korean mother and an African American father in South Korea during a time when discrimination against minorities was at a terrifying peak. It certainly did not help that she was raised by her mother alone with the help of a child sponsorship program. It got so bad for young Kim In Soon that she had to drop out of school and discontinue her education owing to the level of racism she was subjected to. However, music saved her, and her music subsequently continues to save millions.
Sam Okyere
The self-proclaimed "most famous Black man in South Korea" scaled quite a few mountains of hardship to create a foundation for African representation in Korean entertainment. From struggling financially to facing subtle to obvious discrimination, Sam Okyere IS truly an example of a success story. Regardless of controversies, his legacy is important because it opened up a whole new avenue of opportunities for African talent in South Korea.
Born and raised in Itaewon by a Nigerian father and a Korean mother, Han Hyun Min grew up to be the first Korean male model of African descent to command the very top fashion runways in South Korea. It wouldn't be an exaggeration to say that it was definitely his destiny because he was signed at a café when he was only 15 years old. Now, he is one of the most influential international models and a prominent TV personality in South Korea who is loved and adored by all. Han Hyun Min has also been cast in the upcoming drama 'So Not Worth It,' alongside GOT7 member Youngjae and (G)I-DLE Minnie.
Bae Yu Jin
One of the most successful half Korean, half Nigerian models in recent years has undoubtedly been Bae Yujin. She is signed to SHS Model Management and made her debut at the Seoul Fashion Week in 2018. Almost immediately, she caught the eye of critics and media alike for her unbelievable visuals. She eventually made a name for herself as a TV personality, appearing in the TV shows 'Leaving The Nest Season 3' and 'thoughtofchildren.' Most recently, she appeared as a contestant in the teen survival reality show 'CAP-TEEN.' With her vigor and talent, needless to say, that she's definitely going places in the entertainment industry.

Born Natasha Shanta Reid to an African American father and Korean mother in Texas, Yoon Mi Rae was influenced by her father's record collection to pursue music, especially because he was a radio DJ while serving with the U.S. military in South Korea in the district of Uijeongbu. Being half Korean and half African American, Yoon Mi Rae had to face a lot of discrimination from very early on in life. However, her talent couldn't be held back for too long. She was signed to join Uptown in the nineties when a World Records representative heard her singing outside an audition room, and the rest is history. Yoon Mi Rae still stands strong in her position as the Queen of K-Hip Hop, and she has no intentions of giving it up anytime soon.
Chris Lyon
Out of all the brilliant personalities on this list, the actor who made millions fall in love with him at first glance was definitely Chris Lyon. While a relatively new addition to the Korean entertainment industry, Chris Lyon played a vital role in 'Itaewon Class' as Kim Tony who truly brought to light the struggles and identity crises that non-native or half-Korean individuals face in South Korean society. While Chris himself is not Korean, his portrayal of his character was truly touching in every sense of the word. His role could also be seen as the first time an African American actor was not typecast on Korean television but rather was given a standout main role in the narrative. More of this, please!
Alexandra Reid was the first-ever African American artist to debut in a South Korean idol girl group, which opened up an important debate about where the boundaries of K-Pop lie. With the popularity of K-Pop in Asia, several foreign idols, Chinese, Thai, American, and Japanese, have successful careers in the music industry in South Korea. As such, fans argued that K-Pop should not be limited to Asian members. Debuting an African American member in a K-Pop group was definitely a step towards an even greater globalization of K-Pop.
While Alexandra was African American, Fatou is Senegalese, representing another section of the Black community worldwide. Fatou's debut, too, was welcomed with warmth as fans could see much more in her than the obvious difference in ethnicity. Her beauty is constantly appreciated, and so is her synergy with her group. Safe to say, Fatou has a bright future ahead.