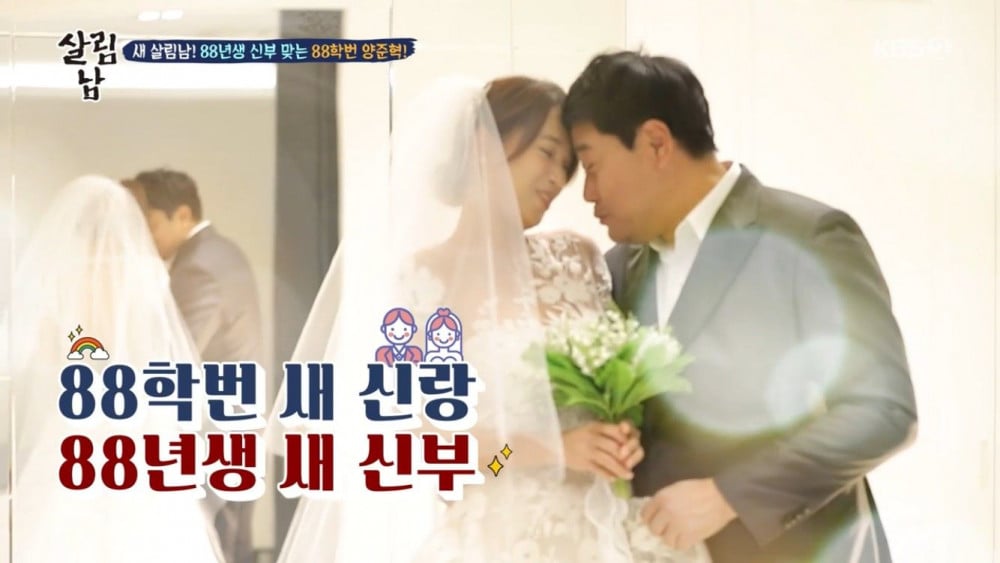 Netizens are furious at Yang Joon Hyuk.
He is soon getting married to Park Hyun Sun in March. He threw a bridal shower for his wife and invited her friends, and her friends asked to see the engagement ring as well as the necklace he got her as her wedding present. Her friends commented that they thought he wouldn't get her anything, because even before their marriage, he had said he wouldn't gift any jewelry.
The baseball player joked, "Normally, Hyun Sun doesn't care about stuff like that, but she suddenly asked for a ring. Did you guys tell her to ask me?" Her friends said, "We didn't tell her to do that, but it's nice to see her getting things like this." He revealed that he'd also gotten her a bag and necklace as well, and her friends commented that Park Hyun Sun took incredibly good care of the bag. At that moment, Yang Joon Hyuk commented, "Yeah, this thing. It's more expensive than you're worth."
The comment shocked Park Hyun Sun's friends, who told him, "What are you saying?" and "Don't say such things." Park Hyun Sun further revealed, "He said that if I lose it, he'll divorce me," making her friends even angrier. Park Hyun Sun said, "It's my first time with an expensive brand. When it rains, I put a cover on it and protect it."
The comment angered viewers, who said, "How old is he that he's making comments like this?", "There are certain jokes that are funny and certain jokes that are just inappropriate", "Is it fun when you demean your wife like that?", and more.
What do you think about his comment?